With Faithlife sunsetting its Live Stream product in June of 2023, you may be in search of a new streaming provider to help you stay connected to your online church community. Faithlife recommends BoxCast as an excellent alternative. We might be a bit biased, but we're inclined to agree. In this post, we explain why you should consider live streaming your worship services with BoxCast.
You can see Faithlife's recommended process to use BoxCast for church live streaming in their help center.
As a reminder, our friendly streaming coaches are here seven days a week to answer any questions you might have.
Table of Contents
BoxCast Works with Your Streaming Setup
Do you have a hardware or software encoder? A simple, single-cam setup, or multiple cameras to capture a variety of angles in your church space? A video switcher and/or audio mixer? Whatever your workflow, BoxCast's flexible, automated platform seamlessly fits in, and allows you to deliver high-quality video to your viewers.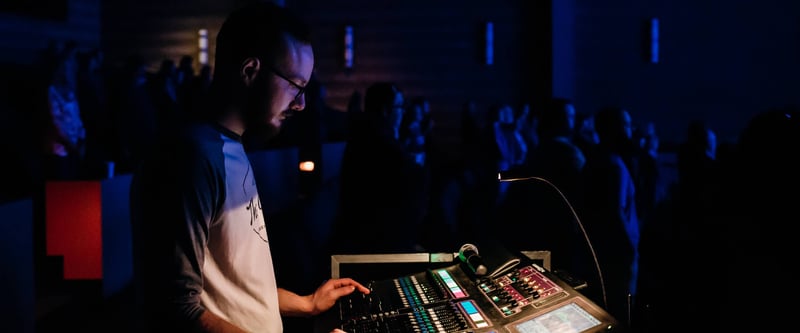 Live Streaming Software
If you've been streaming with Faithlife, odds are, you may already have a go-to setup in place. BoxCast works with a variety of software encoders, including:
Want to go live ASAP? Download our free Broadcaster app for iOS. With the touch of a button, you can instantly begin streaming HD video anywhere with a cellular connection.
You can also create and present professional-looking streams with BoxCast Producer straight from your web browser. All you need is a webcam and internet!
Live Streaming Hardware
The great thing about BoxCast is that it works with nearly all popular hardware encoders. See our list of BoxCast compatible encoders.
There are plenty of advantages to using a hardware encoder for live streaming. If you've got an RTMP one, great! But if you're looking to increase your video quality and reliability, BoxCast's professional, broadcast-enhancing hardware encoders are a sound investment.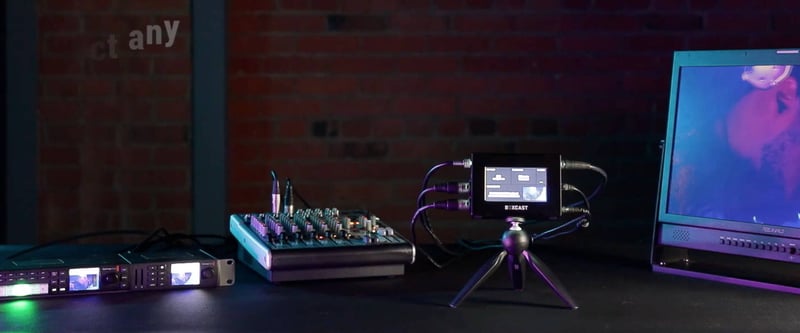 The BoxCaster
Conveniently pocket sized with an easy, plug-and-play design, the BoxCaster makes high-quality broadcasting super easy. Just plug in power, internet, and a camera, and you're ready to stream beautiful live video! The BoxCaster encoder works with composite and HDMI sources, and captures audio via HDMI or RCA.
The Pro
For more proficient broadcasters with larger-scale live productions, the Pro is the way to go. The Pro has a high, 1080p60 frame rate. It also comes outfitted with High Efficiency Video Coding (aka HEVC, or H.265), which cuts your bandwidth in half and lets you encode your video in the highest quality and deliver an ultra-polished viewing experience to your audience.
The Pro works with SD-SDI, HD-SDI, 3G-SDI, 6G-SDI, or 12G-SDI, as well as both HDMI 1.0 and 2.0. Additionally, the HDMI pass-through and SDI loop outputs allow you to monitor or locally record the input signals.
BoxCast Is Budget Friendly
Most churches understand the importance of live streaming to stay connected to members who can't attend services in person. Most churches that live stream also have to do so within a budget. That's why beyond fitting into your existing workflow, BoxCast offers affordable streaming plans for churches that won't break the bank.
BoxCast's annual subscription plans start at just $109 a month and include a bevy of features to help enhance your broadcasts and engage your audience. No matter which plan you go with, you get access to advanced, automated scheduling and the ability to multistream and reach your viewers wherever they tune in online. And if you use a BoxCast product to encode your video, our patented streaming protocol ensures it'll reliably reach your viewers looking amazing.
Save Time with Automation
Time is a luxury many pastors and church media directors don't have. Save time and schedule your broadcasts in advance within the BoxCast Dashboard using our automated technology. This way, you can set your live streams to begin when you're ready without having to scramble to get started on a busy Sunday morning before service.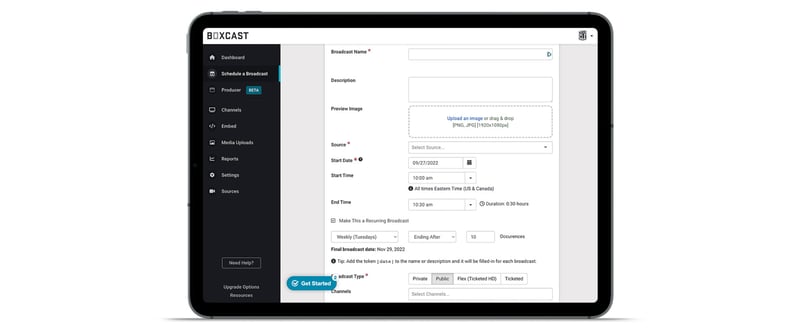 Reach Your Viewers Wherever They Are
Broadcast your church and worship services wherever members of your online community like to watch. Share your live video with unlimited viewers and send streams to your website, Facebook Live, YouTube Live, Twitter, and more!
Stream Reliably with BoxCast Flow
Is your internet connection less than ideal? In the middle of a broadcast, the last thing you want to worry about is whether or not your live stream will reach your viewers. That's why we patented BoxCast Flow. Our signature streaming protocol works with our BoxCaster, Pro, and Broadcaster app to ensure your live video gets to your audience securely and looks great — even when your internet connection isn't.
BoxCast Supports You — 7 Days a Week
BoxCast's best-kept secret may well be our incredibly knowledgeable, super-friendly Support team. Our US-based crew is here seven days a week to field questions and troubleshoot any issues you might have — yes, even on Sundays. Feel free to get in touch via phone, email, or chat. We're here for you and happy to help!
Monday – Saturday: 9 a.m. – 9 p.m. EST
Sunday: 7 a.m. – 8 p.m. EST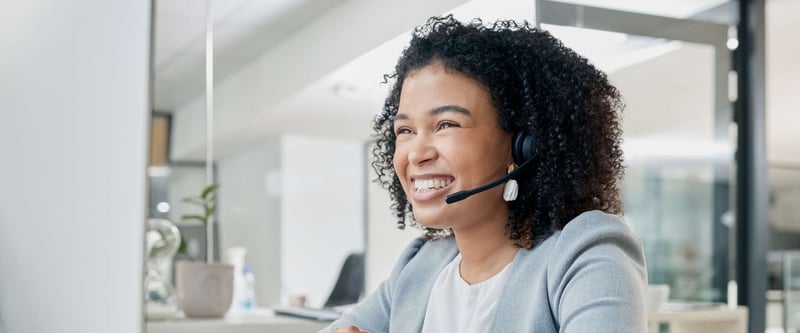 FAQ
Can I live stream with Faithlife?
No. Faithlife discontinued the ability to live stream in June 2023. If you need to live stream church services, you'll have to use another streaming platform like BoxCast.
How do I set up Faithlife Live Stream?
Since Faithlife decided to sunset its Live Stream product, you can't. Faithlife recommends using an alternate provider, like BoxCast, to live stream services and events.
How do I switch from Faithlife to BoxCast?
BoxCast's friendly streaming coaches are here to help answer questions and get you started seven days a week. Book a quick meeting or start a free, 14-day trial today!
Final Thoughts + Further Reading
BoxCast has specialized in helping churches connect with their communities through technology for years, and has been recommended by Faithlife as a reputable live streaming provider. Want a demo of our platform or to learn more about how it works? Book a quick meeting with one of our expert streaming coaches. We'd love to hear from you!
If you'd rather brush up on making your church live streams as high quality as possible, check out these resources: