Concurrent Broadcasts
Just as BoxCast scales to meet your viewership needs regardless of demand, we can also support your need to broadcast multiple simultaneous events at once — no matter the number. With HEVC compression and cloud transcoding, your simultaneous events will broadcast reliably and efficiently. You'll be able to manage your simultaneous streams and oversee all ongoing events within the BoxCast Dashboard. Additionally, you'll have the flexibility to embed each of your broadcasts in the same location online or to send them to the different websites and social destinations of your choice.
Plans: Essential, Growth + Experience
Price: $50 per month (per stream)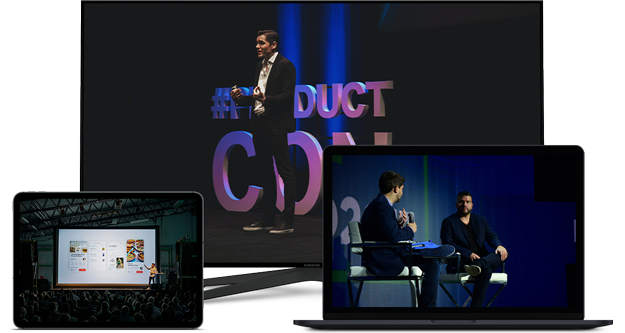 Ticketing
Making money from live events online has traditionally been tricky for organizations, but BoxCast provides an end-to-end payment solution that takes mere seconds to implement. Using our secure payment portal, simply select a specific ticket price for individual events or multiple streams within a custom channel. Then your fans can pay with any major credit card and access your ticketed broadcasts. We'll handle the processing, viewer support, refunds, and disbursement from there.
Plans: Essential, Growth + Experience
Price: $50 per month
Note: Ticketing includes credit card and processing fees (2.9% + $0.30 per transaction). Then revenue is split between you and BoxCast (75%/25%).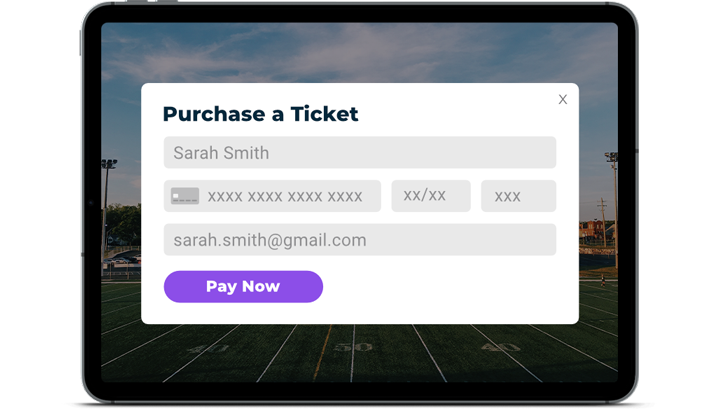 Automatic Scoreboard Overlays
If you're streaming sporting events, it's essential to present a live scoreboard. Paired with Automatic Scoreboard Overlays, BoxCast's Scoreboard Assist allows you to collect and display live score, time information, and more from your scoreboard to share with fans. With Scoreboard Assist taking care of dependable data transfer and detailed diagnostics, you can focus on customizing the colors and text of your embedded score bug so your broadcast looks its best.
Plans: Experience
Price: $50 per month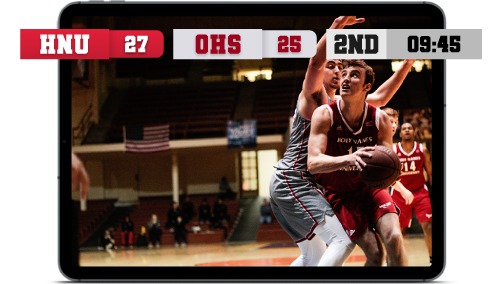 Automated Live Captioning
Whether your organization's goal is to keep up with compliance standards or to make online broadcasts as inclusive as possible, Automated Live Captioning can help. With live captions, automated text will appear on your live and archived events. Beyond this automation, you'll also be able to review your broadcast transcripts to add custom vocabulary, edit time stamps, and review low-confidence cues to ensure accuracy.
Plans: Experience
Price: $100 per month (per stream)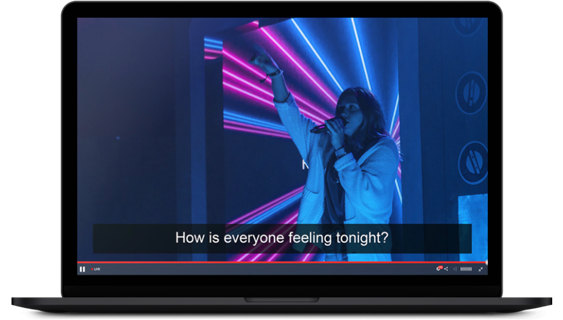 Multi-Site Player
Whether you need to broadcast to a remote campus or an overflow room, BoxCast's Multi-Site Player helps your organization do so reliably without the use of a hardware encoder or decoder. This software application enables your receiving site to buffer your video in memory on your local device, allowing you to stream in the highest quality without the risk of network-based buffering or packet loss.
Plans: Essential, Growth + Experience
Price: $25 per month (per campus)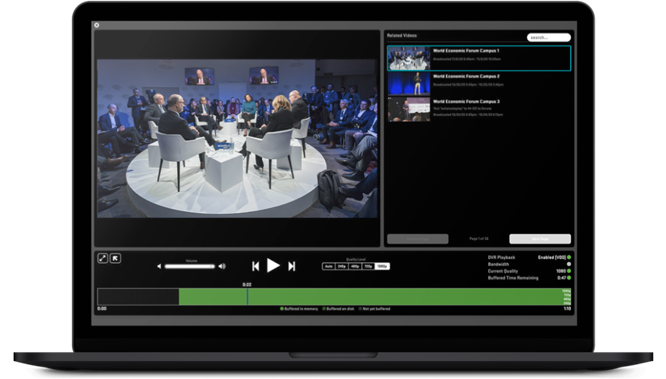 Talk with a streaming coach
Building a customizable live streaming plan begins with the right add-ons. Talk with a streaming coach today to perfect your plan.