A simpler, smarter way to stream
Life is complicated enough. Live streaming shouldn't be. That's why we made BoxCast's video streaming platform easy for anyone to use. Whether you've never streamed before or have been broadcasting professionally for years, our flexible tech gives you automated software and hardware options that work for you — whatever your setup or skill level.
Live streaming software
Tap your screen and stream anywhere with a cellular connection using our Broadcaster app for iOS.
Broadcast live video via real-time messaging protocol (RTMP), Open Broadcaster Software (OBS), or other streaming software options.
Create and present professional-looking streams from your web browser with BoxCast Producer. All you need is a webcam and internet!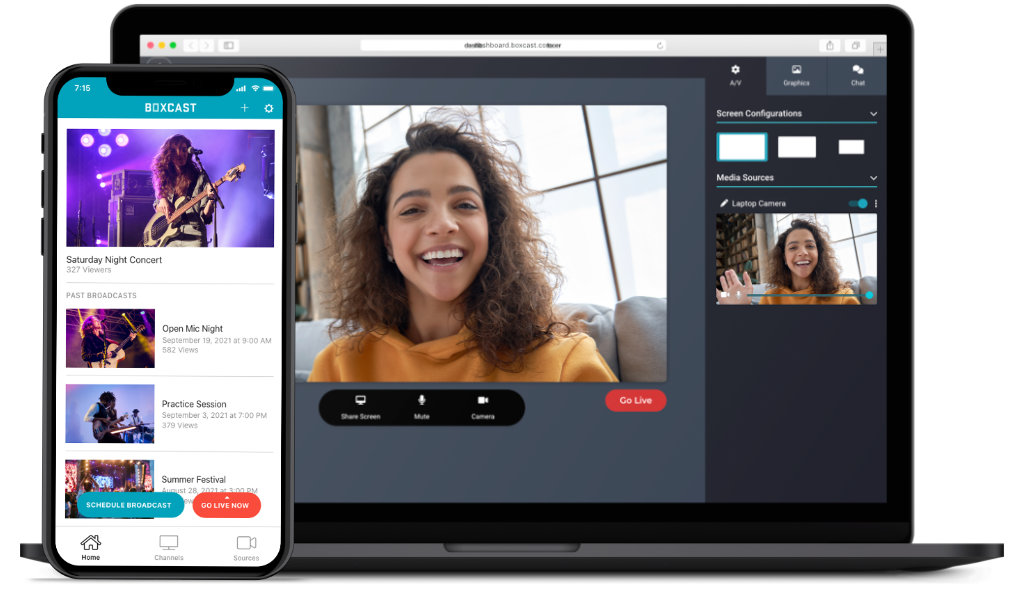 Live streaming hardware
Easily connect your video source to our BoxCaster, BoxCaster Pro, or another RTMP-supported encoder.
Capture, customize, and stream sports scores in real time for your fans with our Scoreboard Assist.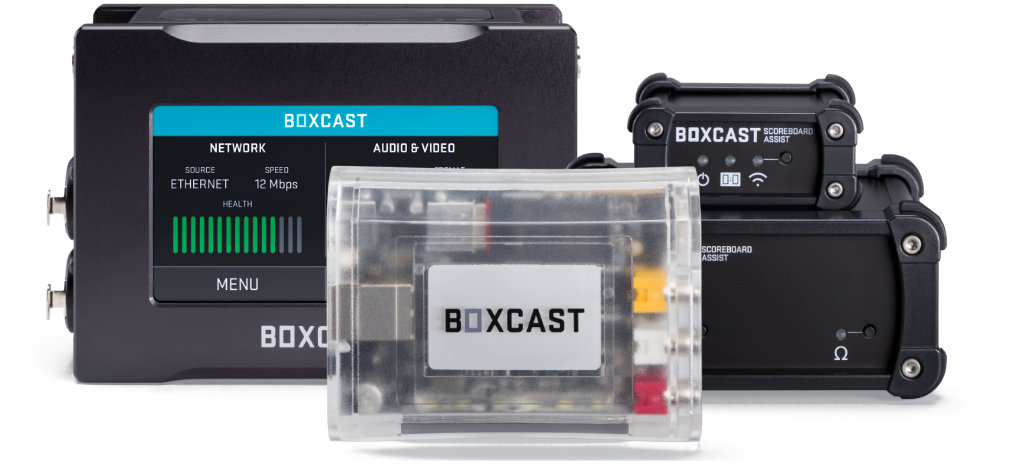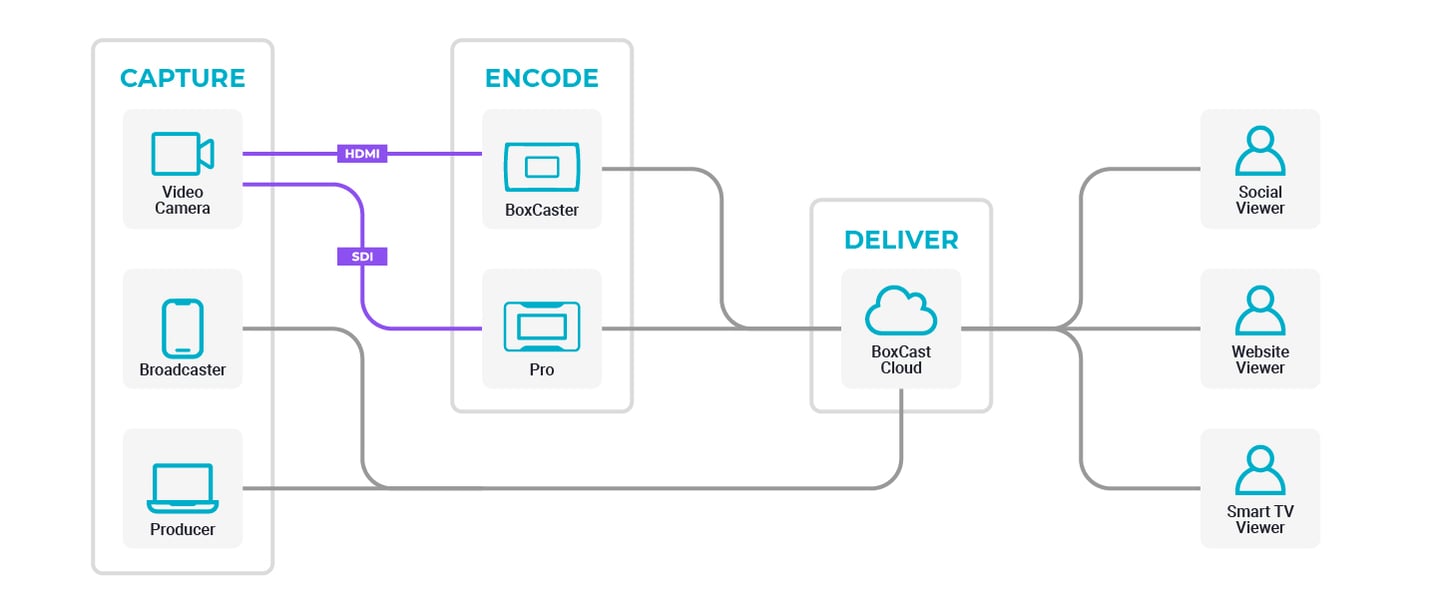 Patented, reliable streaming technology
What makes BoxCast the best streaming platform? When you stream with us, your broadcasts are secure, stable, and supported by leading-edge technology. That includes features like advanced compression, transfer and transcoding, monitoring, and diagnostics.
BoxCast Flow
To say we're kind of obsessed with quality live video is a major understatement. That's why we invented and patented our own streaming protocol in 2015. BoxCast Flow is built into our hardware and software encoders, and reliably delivers the highest-quality picture to your audience — with less congestion and a third of the bandwidth — even when your internet connection isn't great.
An exceptional viewer experience
Give your audience what they want — captivating broadcasts they can watch wherever they like. With BoxCast, you can stream to multiple platforms and your website simultaneously to connect with people everywhere. And our robust feature offering helps you produce engaging, professional video content that exceeds viewer expectations.
Multi-platform streaming
Reach your viewers on their favorite social platforms by multistreaming to Facebook Live, YouTube Live, Twitter, and more.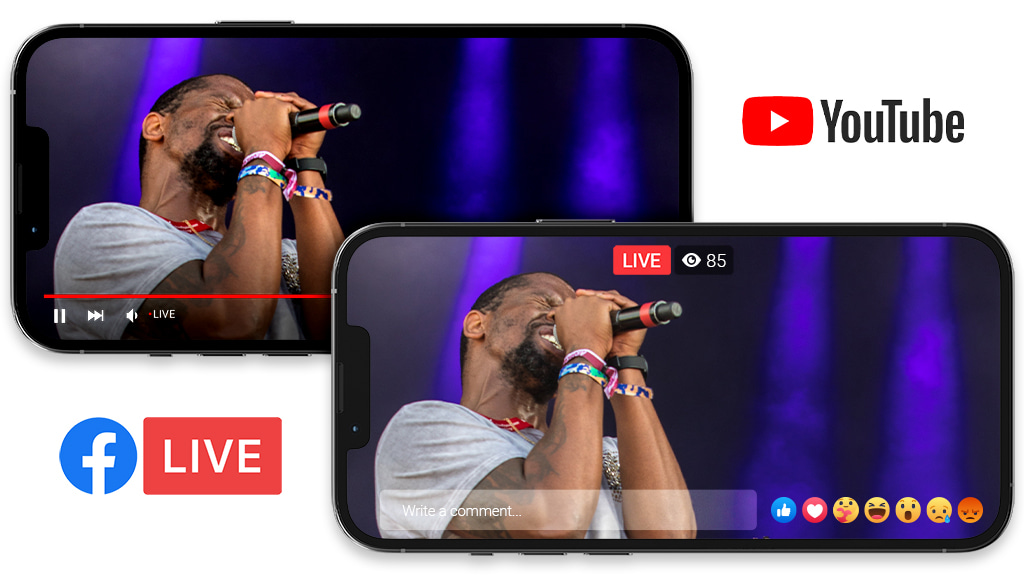 Flexible embedding
Present your live and archived events within an intuitive cross-platform player on the websites and mobile apps of your choice.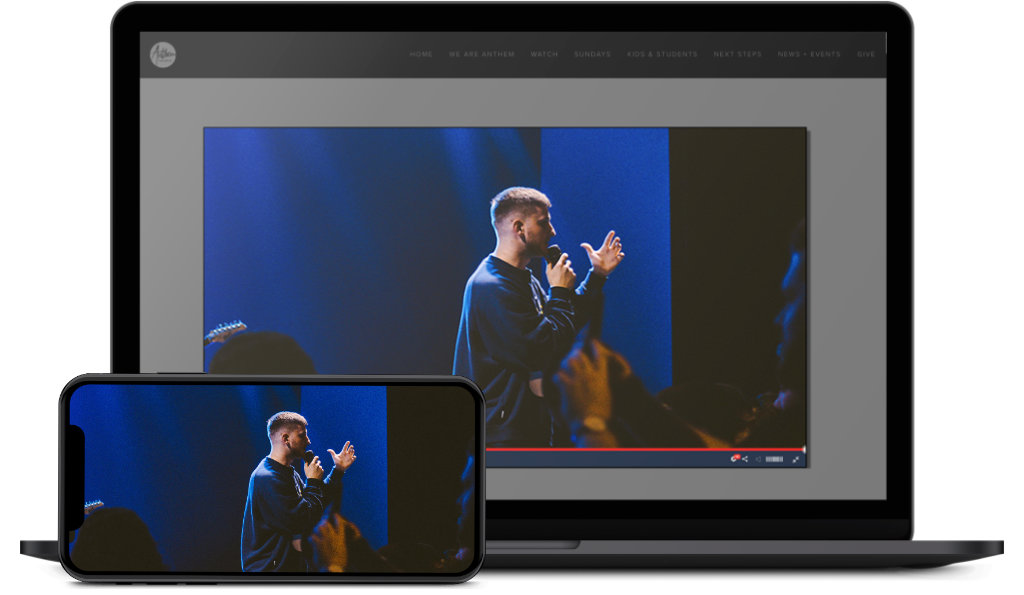 Smart TV apps
Feature your content in additional external apps like Apple TV®, Roku, and Amazon Fire TV.