Your church's website is often the first impression for new visitors, so you want to make it a warm, inviting space that's welcoming and frustration free. Visitors can explore all the exciting events and happenings in your church community, watch live or recent services, and even donate to support your ministry.
Your website is a trusted source of information and connection, so you want to keep that source protected and up to date. The online world constantly evolves — you have to keep up. Giving your website a refresh every few years is vital for several reasons. In this post, we explain why.
To learn more about creating and maintaining a great church website with Sites, book a quick meeting with one of our friendly experts to see how it works.
Table of Contents
1. Stay Current with Trends
Your church's website design is crucial to creating a welcoming first impression for visitors. If your website looks warm and inviting, visitors will assume your church is also warm and inviting. But design isn't just about colors and images. You may consider adding some motion graphics or keeping things clean and uncluttered with white space.
It's important to stay up to date with the latest design trends, as what was popular five years ago could seem outdated today. By refreshing your website, you can align with your visitors' preferences and create an aesthetically pleasing online presence.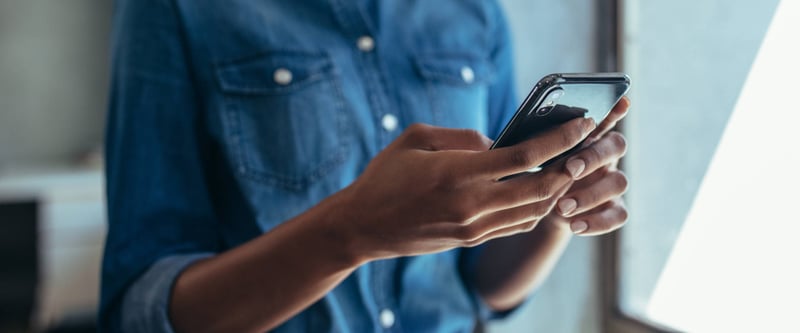 2. Optimize for Mobile Devices
More than 50% of website traffic in today's world comes from mobile devices. That's why it's super important to ensure your website is optimized for mobile use. Your community is on the go and using their phones more than ever — making sure your site is mobile friendly with a seamless browsing experience on any device is essential. By updating your website with responsive design techniques, you can cater to your ever-growing mobile audience and provide the best possible experience on your site.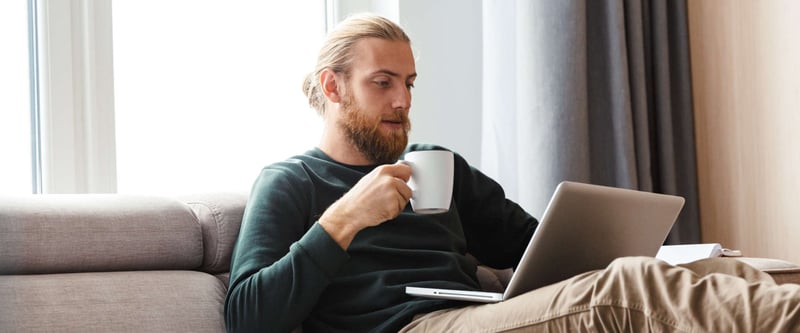 3. Improve Your Users' Experience
Improving your website's user friendliness is key to keep up with ever-changing technology and expectations. By adding new features and functionalities, you can enhance the browsing experience for your visitors. For instance, revamping your navigation can make it easier for your visitors to find what they're looking for, while increasing your site's loading speed can minimize their wait time. This can ultimately result in higher engagement and longer visits, which benefits your website's performance in the long run.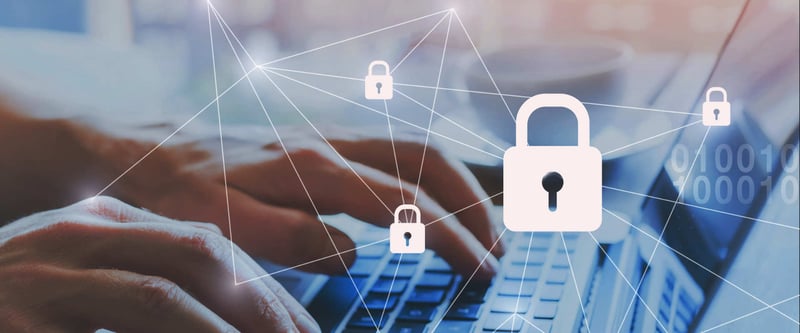 4. Improve Security
As technology continues to advance, cyber security threats are becoming more aggressive and sophisticated. As a website owner, you have to prioritize security measures to prevent malicious attacks. Refreshing your website and choosing the right platform can go a long way in protecting visitors' sensitive information from potential cyber attacks.
Look for a platform with superior security measures — including isolated cloud environments, routine updates, and third-party component testing. When combined with strong passwords, multi-factor authentication, and regular backups, the right platform can limit security risks and protect your digital assets from potential threats.
5. Improve Search Engine Optimization (SEO)
When it comes to SEO, there are several factors to consider. One important aspect is choosing the right keywords to target. You want to make sure you're using keywords people search for and accurately reflect what your church is about.
Another vital factor is page loading speed. If your site takes too long to load, people will quickly lose interest and move on. This affects not only your search rankings, but also your overall user experience. Be sure to use a reliable website platform or hosting service and optimize your images and other media to reduce load times.
Lastly, staying current with the latest SEO guidelines and best practices is also necessary. Google is constantly changing its algorithms, so what worked last year might not work today. By staying up to date, you ensure that your site is optimized to its fullest potential and that you're attracting as many prospective new members as possible.
Final Thoughts + Further Reading
A website refresh is essential to keeping your online presence current and relevant — especially for churches that rely on their websites to connect with their communities. While it may seem daunting, resources are available to help guide you through the process.
BoxCast offers a website builder called Sites, which simplifies the redesign process, allowing you to either migrate your old content or start from scratch. With Sites, you can ensure your website is updated, informative, and engaging. This helps you better connect with your community and keep current members in the loop despite an ever-changing digital landscape.
For more info on how to get the most out of your site, give these posts a read: