Flexible streaming hardware + software
Whatever your streaming setup, BoxCast offers hardware and software that fits into your existing workflow.
Widespread hardware compatibility
Maybe you're an experienced broadcaster who already has a real-time messaging protocol (RTMP) encoder. Or maybe you're new to live streaming and want to try using non-BoxCast equipment first. Either way, we've got you covered.
Through RTMP functionality, BoxCast lets you stream directly to our platform from your hardware encoder of choice. Potential options include NewTek TriCaster, Teradek VidiU, SlingStudio, and many others.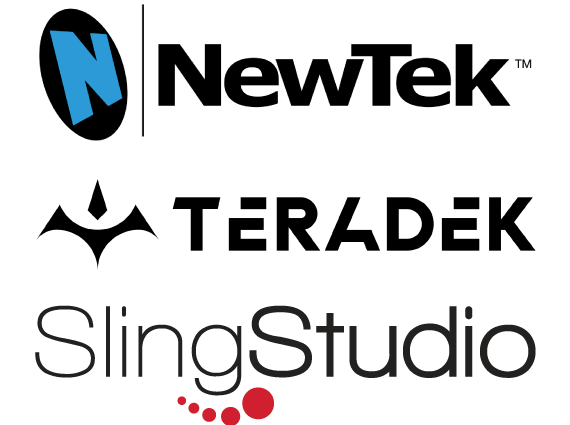 Top-tier software adaptability
Want to stream with encoding software instead? With BoxCast, you can use Wirecast, Open Broadcaster Software (OBS), MimoLive, Flash Media Live Encoder, or any other RTMP-compatible solution. We'll flawlessly ingest, transcode, and deliver professional live video to your audience.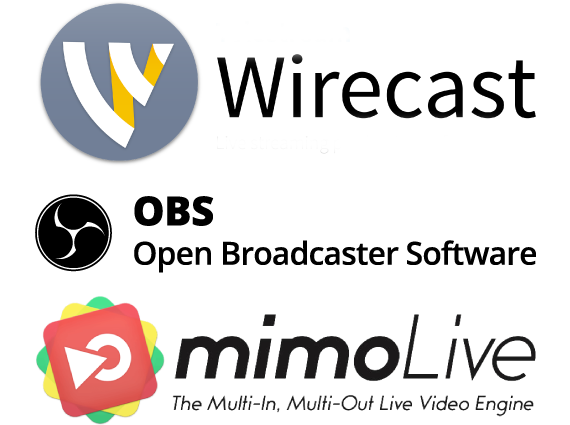 All the benefits of BoxCast
We equip you with the live streaming functionality you need to reach your goals. Combine your existing gear with our leading platform, and select one of our tailored plans to meaningfully connect with your viewers. Boost engagement by adding graphics, including captions, starting a chat, or using any of our other amazing features.

And because BoxCast transcodes in the cloud, you can upload a single high-quality video stream to unlimited simulcast destinations — including your website and various social media accounts — without having to encode and send multiple variants of video at different quality levels.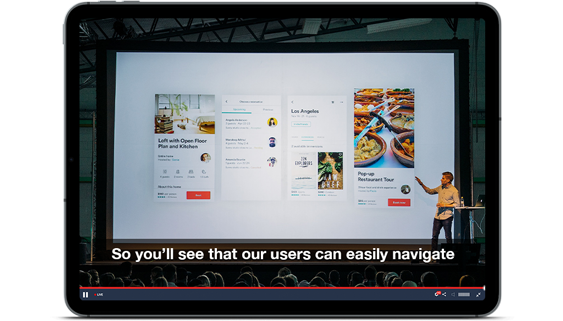 Room to grow
Supplementing your live streaming setup with new equipment? Excellent! Continue to use our scheduling, storage, analytics, and other functions with your new gear by simply adding another source to your account.

You'll find tying additional RTMP encoding options into your BoxCast Dashboard is easy, and won't disrupt the processes you've honed and gotten used to over time.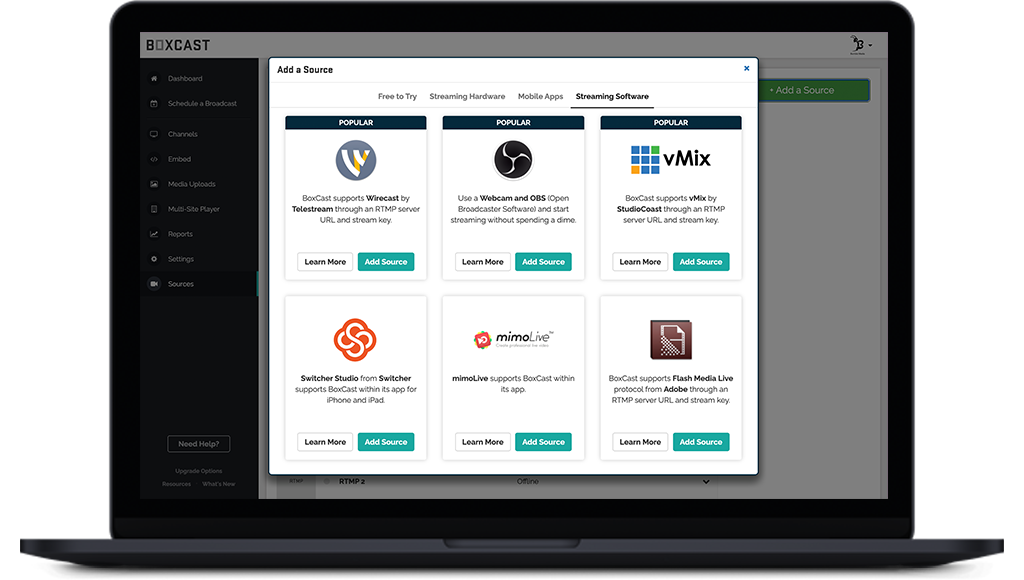 Plays well with others
Feel free to use our Broadcaster app and hardware encoders alongside any combination of other sources you need. Use our hardware sometimes and external hardware other times. Regardless of your workflow, your BoxCast subscription plan always includes cloud transcoding and an enterprise-quality CDN.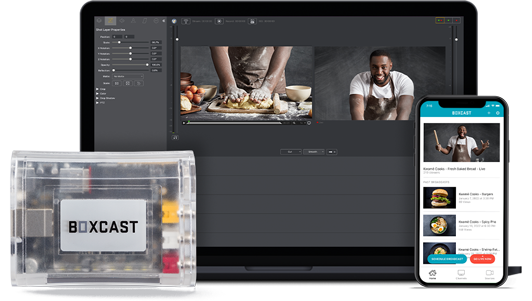 Included RTMP streaming support
Every BoxCast subscription plan includes support from our tech-savvy streaming coaches. They're here seven days a week and are happy to help you set up and use your preferred encoding solution — whether you're using RTMP streaming software or BoxCast hardware.
Monday – Saturday: 9 a.m. – 9 p.m. EST
Sunday: 7 a.m. – 8 p.m. EST