How To Stream To Facebook Live With BoxCast
BoxCast makes it easy to stream directly to Facebook Live. BoxCast allows you to take your video feed from a computer, video camera, or production setup and stream a higher-quality feed to your Facebook account. You can also stream from your iOS device with the Broadcaster app. Or skip the encoder altogether and broadcast straight from your web browser using Producer by BoxCast.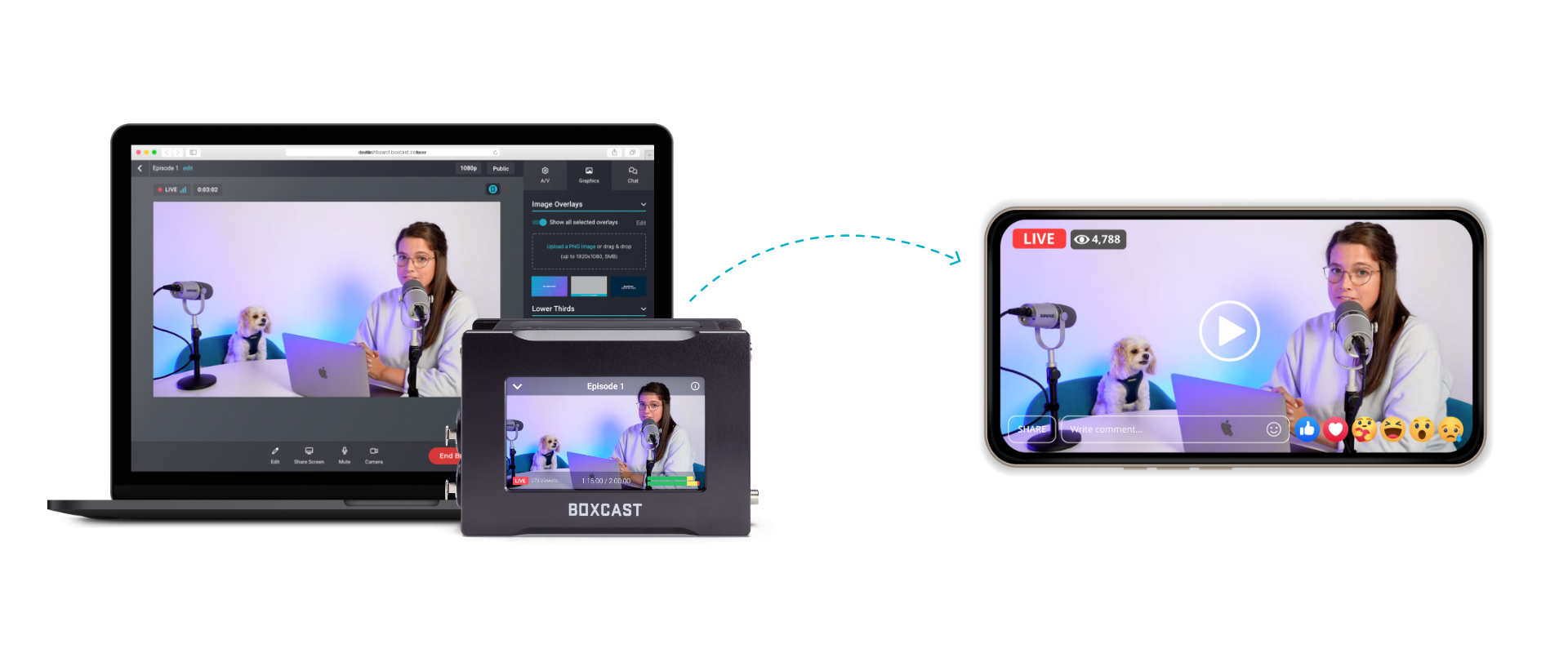 Here's how it works:
BoxCast has a direct integration for Facebook, and linking your Facebook account in your BoxCast Dashboard is simple. Go to Settings in the BoxCast Dashboard, select the Integrations tab, and add the integration linking your Facebook account. Once you've enabled all the proper permissions, your account will be connected!
All you have to do after that is select Facebook from the drop-down menu anytime you schedule a broadcast. We've got step-by-step instructions on what to click and which permissions to select, as well as troubleshooting tips on our BoxCast Support page. Prefer to watch a video? This one walks you through it:
With BoxCast, you can stream to your own timeline (privately, to only friends, or to the public), or you can stream to any page, group, or event you manage. You can also set up multiple destinations so you can send to more than one of the above options.
A great example of when to use this is if your organization has a guest speaker. You can elect to send to your company's page as usual, but then the guest can grant you temporary access to manage their Facebook page so you can stream to their page, too, which ensures you reach a wider audience.
More Benefits of Streaming to Facebook Live with BoxCast
Using a feature we call Simulcasting, BoxCast empowers broadcasters to multistream to their own website and other services like Facebook at the same time. You only have to send one stream to BoxCast, and then you're allowed to send as many outputs as you like. This means you can stream to multiple Facebook pages and groups, multiple YouTube pages, Vimeo, Twitter, and other RTMP destinations all at the same time.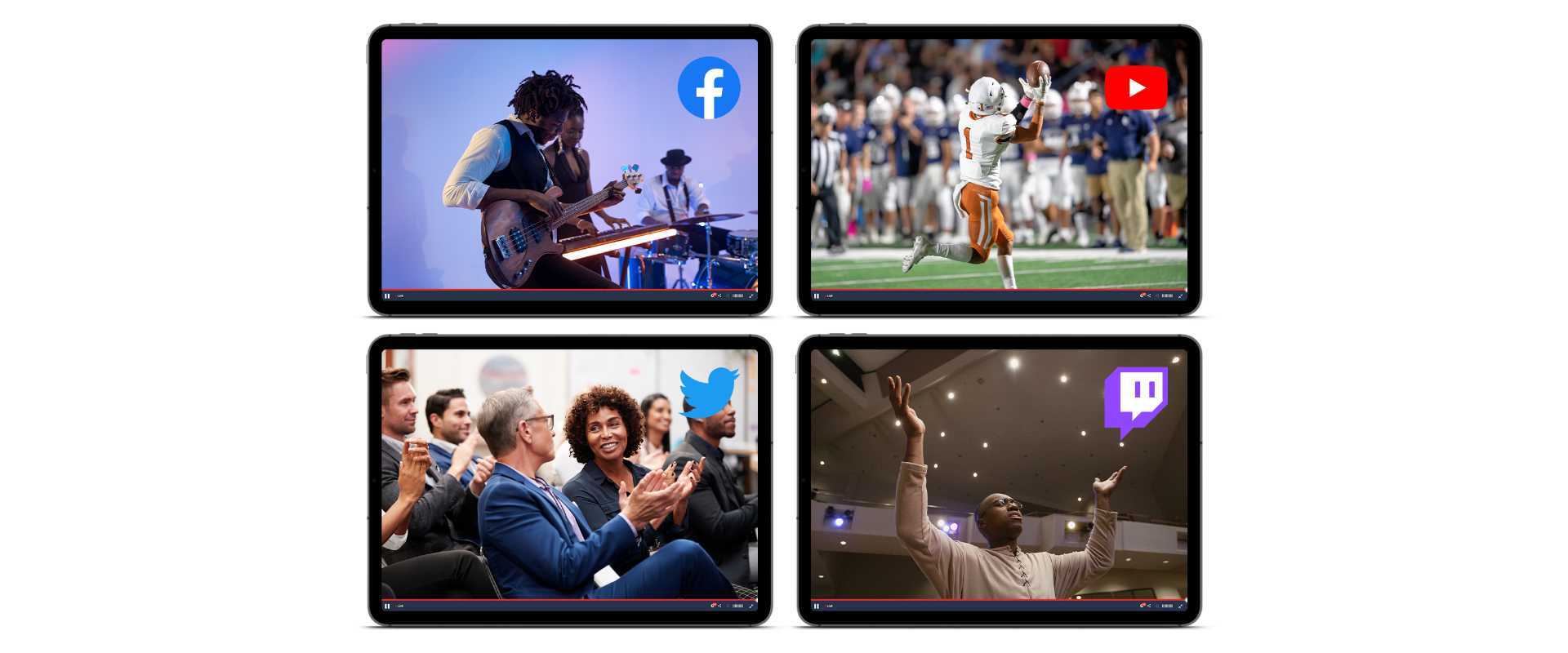 Another great option is using BoxCast's Simulated Live. This feature lets you upload a prerecorded video to BoxCast and play it at a certain time as if it were live. Because it's technically being streamed over a live stream, you can set up multiple outputs for that as well, sending your video to stream to Facebook Live.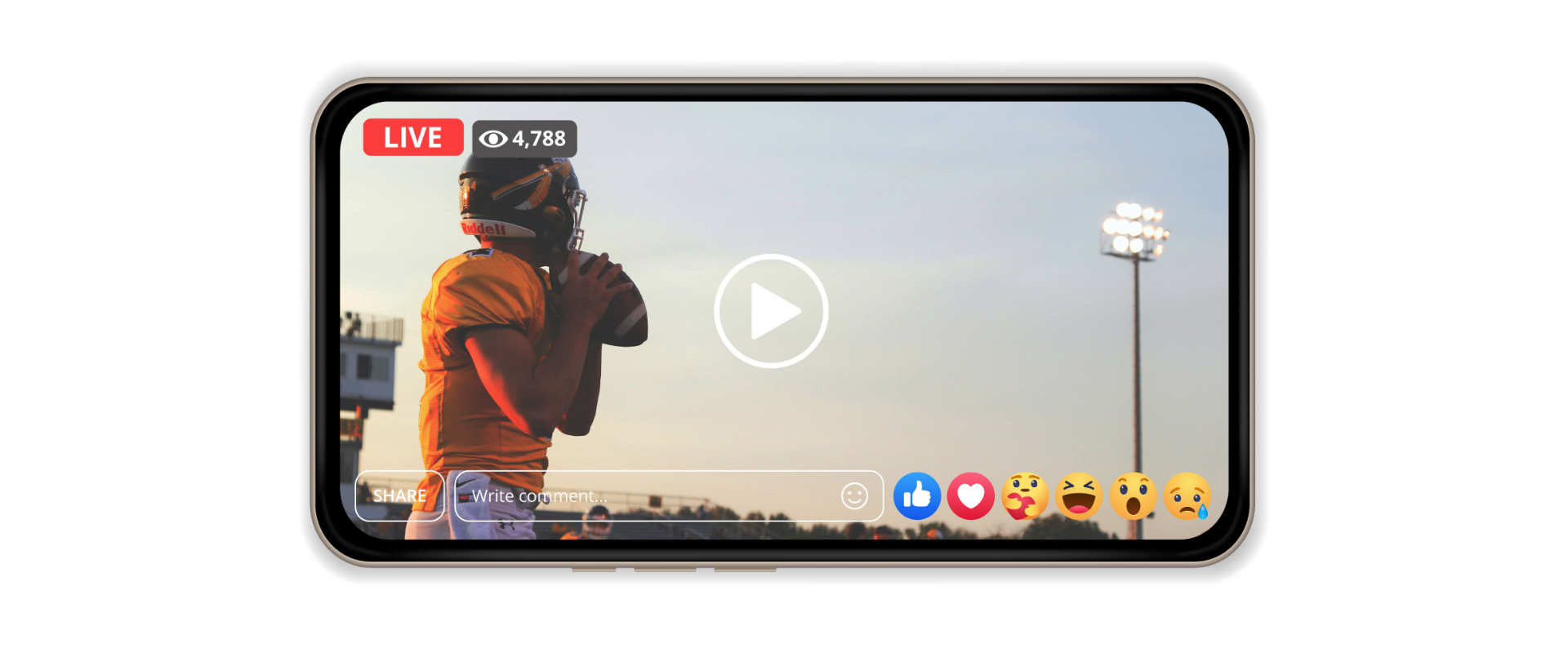 Don't forget: BoxCast offers tech support when you're getting set up and during your event. When you stream only to free platforms like YouTube or Facebook Live, you can run into issues like being shut down for copyright infringement (without warning) or general streaming issues with no one to help. BoxCast gives you access to a live streaming expert who can help you troubleshoot your issues in the moment seven days a week.
FAQ
How do I download a saved Facebook Live video?
To download a video you've streamed to BoxCast and Facebook, go into the BoxCast Dashboard, select Past Broadcasts, choose your video, and click Download or Export Recording.
How long does a Facebook Live stream last?
Facebook will limit your live stream to eight hours, but if you're streaming with BoxCast, you can continue the live stream on our platform for longer events.
How do I broadcast with Facebook Live?
While scheduling in the BoxCast Dashboard, be sure to select the Facebook option under Destinations for it to go live to your Facebook page.
How do I turn off a live feed on Facebook?
To stop a broadcast, click on that broadcast in the BoxCast Dashboard and hit the red Stop Broadcast button. This stops your broadcast on all social destinations, including Facebook.