For your (or any) church, Christmas Eve and Christmas services are among the most important of the year. Christmas services bring people together and create fond memories for families to share for generations. And in this day and age, it's equally important for your church to make sure your online community feels just as welcome as congregation members sitting in the pews do.
Table of Contents
Why You Need to Broadcast Christmas Services
Christmas and Easter are your church's biggest opportunities to reach people — both in person and online. This may be your best shot all year to expand your church's reach and connect with community members beyond the walls of your sanctuary.
Making sure folks following your church online feel like part of your Christmas services is a great way to entice them to return for more beyond the holidays. Be sure you provide every possible opportunity for people to feel welcome and included.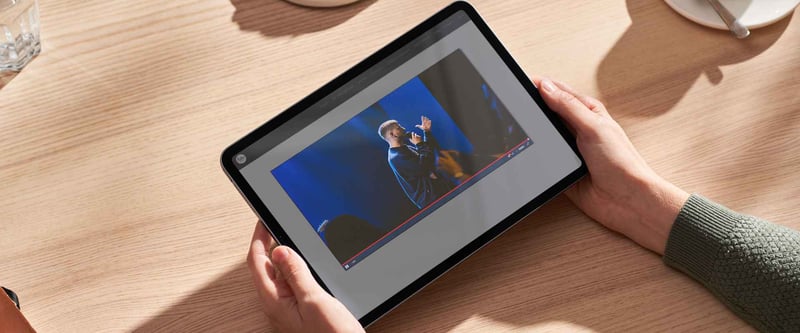 Due to increased holiday attendance, you have more eyes and ears receiving your message than during any other point in the year. Meet your audience where they're present — their social channels — and provide plenty of ways for them to engage with your church and its following, both during and after your broadcast.
How to Choose the Best Live Streaming Provider for Your Church
Every church live streaming provider is different, so be sure to do your homework. Look into streaming subscription plans and what kind of equipment (if any) is required. Think about your church space and consider your staff, expertise, and budget.
You might want to stream using an encoder, smartphone app, or browser-based streaming platform. There are plenty of ways to go live — find what works best for you and your setup.
The strong live streaming provider you pick should also offer an impressive array of features and tools to help you build engagement with your online audience. BoxCast offers a variety of these kinds of broadcast-boosting features to make your Christmas services extra special.
4 Live Streaming Tactics to Use During Holiday Services
Use these methods to get the most out of your Christmas services, for members and viewers both in-person and watching online:
Multistreaming
Get your broadcast in front of your audience. Multistream to your Facebook or YouTube page, and embed the video player onto your own webpage. This lets your viewers find and tune in to your Christmas season broadcasts wherever is most convenient for them. The more options, the better.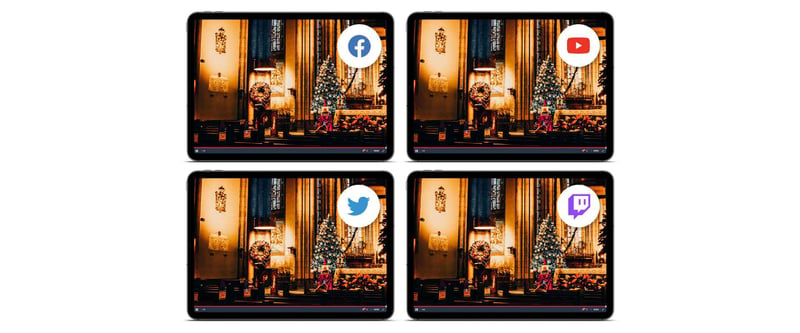 Viewer Chat
Start and facilitate conversations with your live stream audience, and allow them to converse amongst themselves with an integrated chat service paired with your broadcast. Fellow chatters can offer prayer requests, holiday greetings, or simply say hi.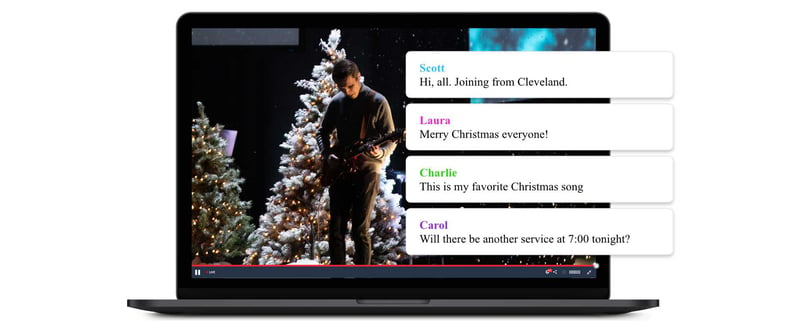 Document Display
Make it easy for your viewers to follow along with your service by adding visuals. Include Bible verses to increase reader retention, reference key items from your bulletin, and display PDFs with song lyrics right alongside the action.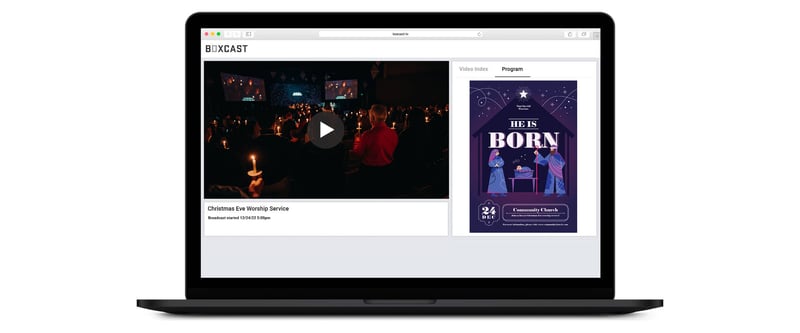 Graphic Overlays
Take your live streamed Christmas services to the next level by injecting a little variety and creative expression. Adding graphic and text overlays showing logos, imagery, and speaker names gives your online viewers more visual clarity and keeps them engaged.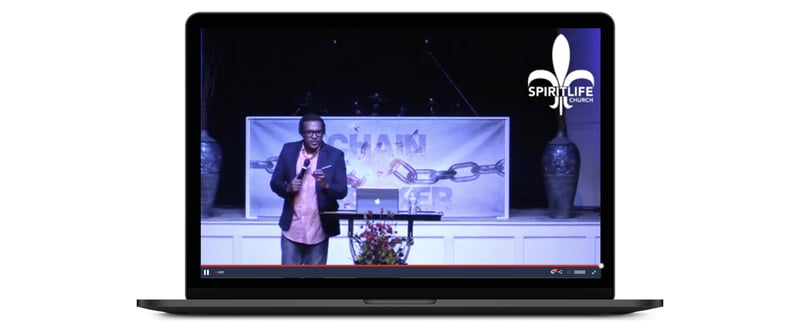 BoxCast specializes in offering a strong live streaming platform for churches. Take it from Pastor Tyler:
---

Before using BoxCast, I had NO live streaming experience whatsoever. They make it incredibly easy to produce professional-quality live streams. BoxCast helps us produce top-quality live streams of our church services on multiple platforms with ease.
Tyler W., Youth Pastor
---
BoxCast helps your church reach more people, it's that simple:
Reliable, high-quality live streaming
Multistreaming to Facebook, YouTube, and other social media
Friendly streaming coaches that help you when you need it
Final Thoughts + Further Reading
With a great live stream, your online community can have a holiday experience that's just as wonderful — if not better — than being there in person. They'll get to see everything your in-person congregation can, plus have the bonus of being able to chat with other members or follow along with overlays, documents, and other content.
For more pointers on how to make their experience truly special, check out the following articles: