Here at BoxCast, we're constantly working to release features that help you level up your broadcasts. If you're looking to boost viewer engagement, improve your production quality, and analyze your results, these features are some of our favorites.
Graphic Overlays
Graphic Overlays up your production value and enhance the viewer experience of your broadcasts. Add a logo or watermark to the corner of your stream, or display the name of a speaker with a lower-thirds graphic. Graphic overlays are also a great way to recognize sponsors, promote upcoming activities, and feature basic ads.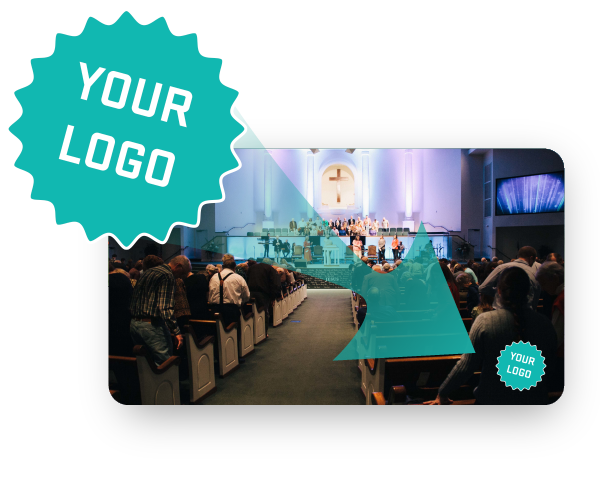 Viewer Chat
Viewer Chat lets you start and moderate conversations, embed on your website, and build engagement with your audience alongside your streaming experience. Don't worry about how your viewers watch — anyone can chat live from their computer or mobile device without needing an account. Viewer Chat's automated rate limit prevents spam, and its built-in profanity filter keeps things classy. If you want to have a bit more fun, it's got emojis, too.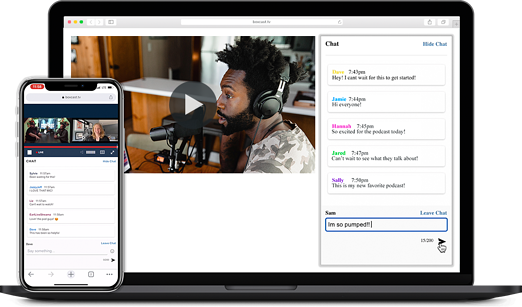 Multistreaming + Simulcasting
Multistreaming (sometimes referred to as multi-destination streaming) allows you to live stream a single video feed to multiple destinations simultaneously. At BoxCast, we call that simulcasting. The BoxCast Dashboard makes it easy to connect your various social media accounts, RTMP feeds, and other streams. Upon doing so, you can send any of your live stream broadcasts to multiple places at once. That means you can live stream to Facebook, YouTube, Twitter, Twitch, and more destinations with BoxCast — and all it takes a just a few clicks.
Video Markers
With BoxCast, your live streams automatically archive for on-demand viewing. Video Markers let you tag significant moments in your broadcasts so they can quickly and easily be referenced by viewers.
Name the moment and it'll show up within the video player and embed the video index right onto your website, next to the archived broadcast.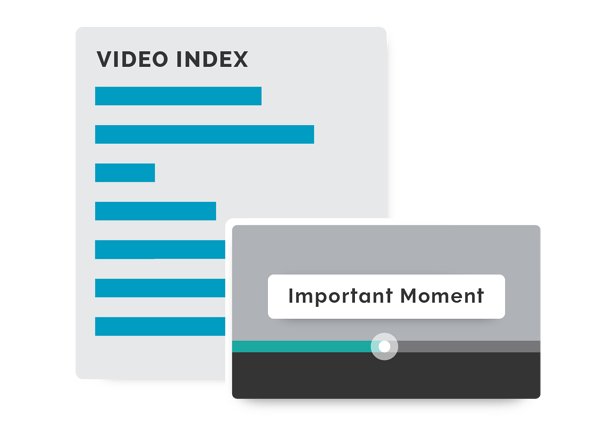 Document Display
Document Display allows you to show your online viewers the same documents you share in person. You can add up to five documents per broadcast. The documents will appear next to your live stream on your website using the BoxCast Embedded Player or beside your stream in the BoxCast.tv player.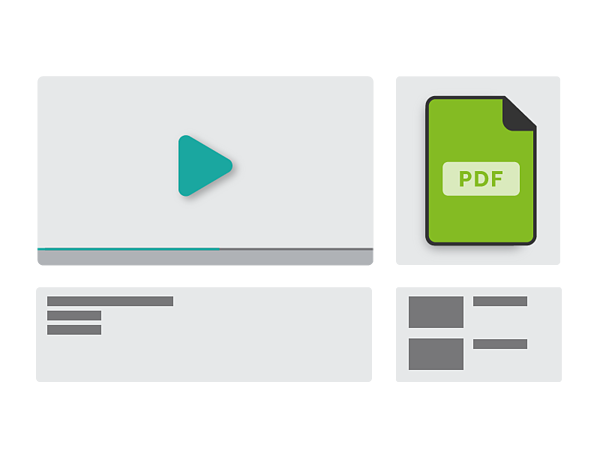 Enhanced Analytics
Grow your audience and improve their experience by analyzing viewership data with Enhanced Analytics. The total number of viewers for your broadcasts is a great stat to know, but access to in-depth analytics can help you learn much more. These numbers give you metrics for reporting and provide info to help extend your reach and engagement.

Smart Embedding
Smart Embedding helps you drive people to your website to watch your live streams. After all, your website is the place you can best serve your viewers with your own brand and resources. The ad-free, white-labeled, mobile-friendly player automatically archives streams and allows for a one-time embed to serve all your streams.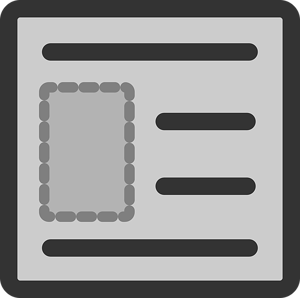 Final Thoughts + Further Reading
Got an idea for a new feature? Feel free to drop us a line at ideas@boxcast.com. We'd love to get your input!