This post looks at how to use easy graphic overlays to add logos, watermarks, lower thirds, and full-screen graphics to your broadcast. It's part of our series on

BoxCast Features.
At BoxCast, we believe high-quality live streaming should be easy. With that in mind, we're constantly working to offer our broadcasters simpler ways to increase the production quality of their streams.
Graphic Overlays Improve Production Value
Graphic overlays allow you to add production value and enhance the viewer experience of your broadcast. For example, you can add lower thirds logos or watermarks to the corner of your broadcast to display the name of a speaker. You can also use overlays to recognize sponsors, promote upcoming activities, or drop in ads.
The Graphic Overlays Feature From BoxCast
Upload any PNG image to the overlays editor on BoxCast's Dashboard, then push it to the live broadcast. BoxCast's graphic overlays feature allows you to add up to five graphics to the broadcast at once.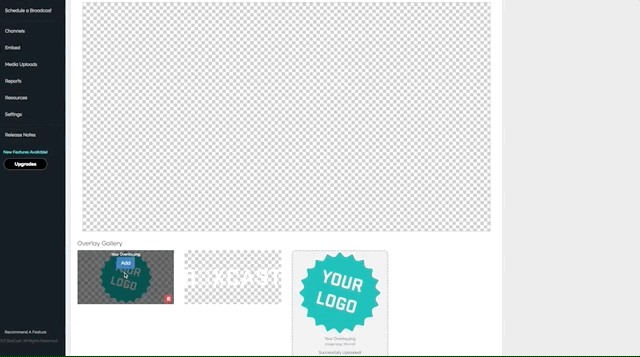 Check out the samples below to see some of the different ways you can use graphic overlays during your broadcasts:
Example: Lower Thirds
Lower thirds are a great way to introduce your speakers, hosts, or guests for your broadcasts. They can be as basic as a name and title, or include more complex visuals with promotions for your broadcasts.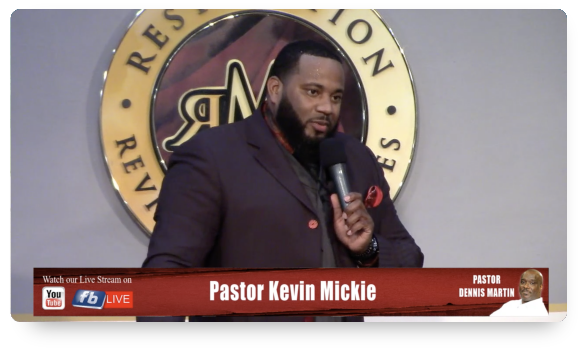 Example: Logo Watermark
A simple logo placed in one of the corners of your broadcasts is an excellent way to reinforce your brand.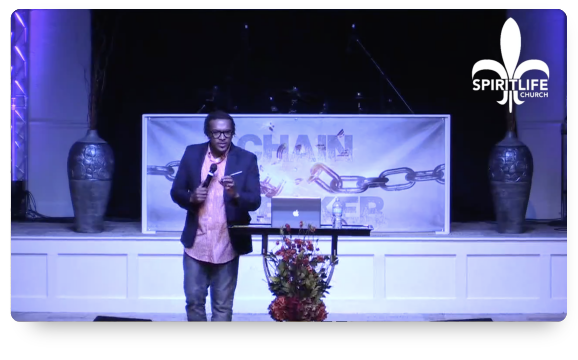 Example: Full-Screen Graphic
You can overlay full-screen graphics for a variety of purposes. Before your stream begins, you can overlay a pre-roll graphic with transparency, like the one below, to give your viewers the impression that the stream will begin momentarily. If there are any intermissions or pauses during your broadcasts, you can use full-screen images to fill the break. Once your event is over, you can use a full-screen image to indicate the end of your stream.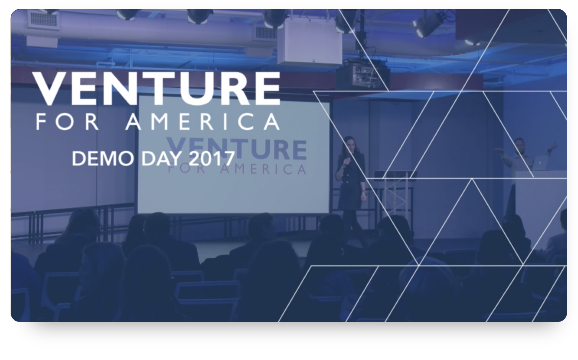 Example: Announcements and Sponsorships
You can also use multiple overlays during breaks in your broadcasts to recognize your sponsors and update viewers on other events happening in your community.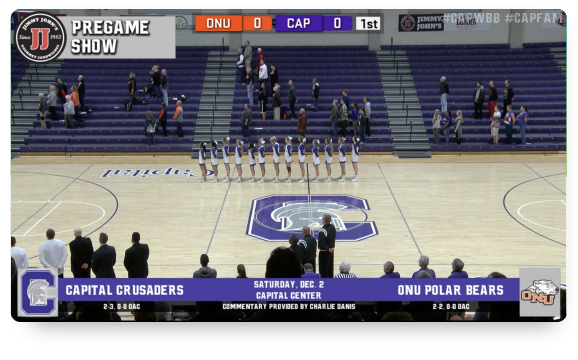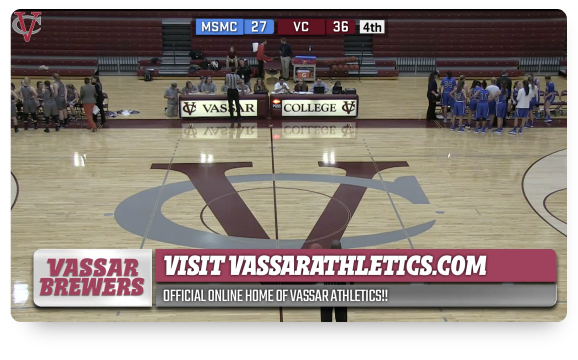 Want to broadcast with an easy-to-use, online graphic overlays solution? Learn more about our graphic overlays feature and request a demo to see it in action.
Final Thoughts + Further Reading
Overlays just one way to help enhance your broadcasts. Learn how to level up your live streams with our downloadable guide:
Leveling Up: How to Advance Your Live Streaming Strategy