This post covers how to make money from a live stream with sponsorships using the Graphic Overlays feature from BoxCast. It's part of our series on BoxCast Features.
Not all organizations have the same goals in mind when they start to live stream. Many broadcasters use live streaming as a way to promote their events to viewers for free. Others want to earn revenue with their live content. Some want to do a little of both.

When it comes to making money with your live stream, there are two main options. You can charge your viewers to watch your stream with ticketing, or you can offer sponsorships opportunities on your stream. This post talks about how to add logos and ads to your stream to earn money from streaming sponsorships.
A Platform that Supports Your Organization
You can't monetize your content on every streaming platform. On Facebook Live, unless you are a top tier publisher, it's not allowed. YouTube Live runs its own third-party ads and gives you a tiny cut of the revenue.

On Facebook Live, YouTube Live, and other platforms, you can't overlay logos and fullscreen ads without professional-level production equipment. The BoxCast Platform allows broadcasters to displays sponsors and ads with easy graphic overlays.
Sponsorships With Graphic Overlays
With BoxCast's Graphic Overlays, you can add graphics like logos, watermarks, lower thirds, full-screen overlays or basic advertisements to your broadcasts. All you need is a PNG image of what you want to overlay and the BoxCast dashboard.

You can overlay a logo on the side or corner of your broadcast or display a fullscreen ad between action.
Logo Overlays
Using an image from your sponsor, you can upload your sponsor's logo to the corner of your broadcast. It's up to you if you want to keep the image for the entire broadcast or only a particular portion.
Example: Pregame Show
Capital University in Bexley, Ohio has a sponsorship with Jimmy John's. If you look at the image below, you see a Jimmy John's banner in the arena. The Jimmy John's sponsorship extends to the live stream of their athletic events as well, in the form of a pregame show.

Before the game, the broadcasters at Capital use Graphics Overlays to display the Jimmy John's logo in the top right corner of the screen. When the game starts, they remove that logo and replace it with another in-game sponsor or no sponsor at all.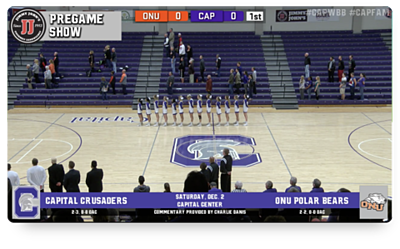 Example: Full Broadcast Sponsorship
A company called Executech sponsors all of Utah Youth Rugby's live streams. The rugby league uses BoxCast's Graphic Overlays to place the logo in the top right corner of the screen, leaving the image in place for the entirety of all of their broadcasts.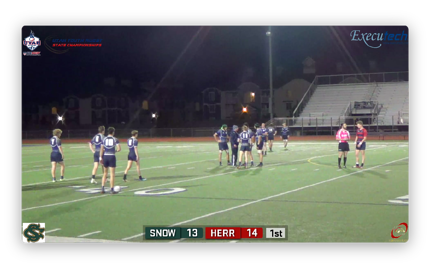 Fullscreen Ads
You can also run an image as a fullscreen ad between action— like halftime of a sporting event or intermission of a speaker event. Graphic Overlays lets you run a fullscreen image overtop of the video for any amount of time, serving as a simplified form of a commercial.

While the image switches, your audio feed continues. If you have a commentator or announcer, you can use the opportunity to talk further about your sponsors.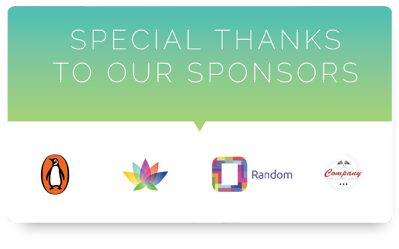 Final Thoughts + Further Reading
BoxCast Graphic Overlays are available in the Experience Bundle.

Ads aren't the only way to monetize your live stream. Here's more on how to use ticketing to make money on your broadcasts.
Happy Streaming 😃!