In an era in which people are often overcommitted and pulled in too many directions, how can you ensure your message reaches the masses? Today's churches are often faced with a two-part dilemma: How do you maintain an active church body while also proactively extending your reach to people who don't attend services?
This post walks through five ways to attract new church members while keeping existing members engaged.
Table of Contents
1. Equip People to Invite Others
It's important for leaders to focus on ways to grow the church, but they can't do it alone. One of the most effective ways to welcome new faces into your church is to have someone they know bring them. A friend, neighbor, or coworker can provide a level of comfort and ease the sense of isolation that often comes with entering an unfamiliar space or social setting for the first time.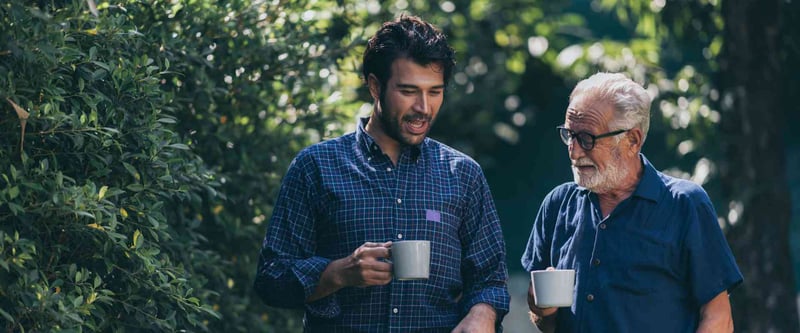 So, how do you equip people to do this?
How to Invite Someone to Church
Encourage church members to first create a welcoming, casual, and unassuming posture. Whether the person you're inviting regularly attends church or has never set foot inside one, don't assume your guest thinks the same way you do. Follow these steps to invite someone new to church:
1. Initiate a conversation
Ask open-ended questions about whether they've been to church before, if they grew up going to church, and if they'd ever consider attending again. If your potential guest seems uninterested or changes the subject, that's okay. Don't be discouraged — it's not personal. Let them be and don't press the issue.
2. Politely extend an invitation — that doesn't require obligation
Give people a way out and don't assume anything. Be excited if they agree to join you but, most importantly, be open to being turned down.
3. Make sure they know what to expect
If your church doesn't have a Visiting or What to Expect page on its website, request one from church leadership. Describe to your guest how services work, where to park their car, how to enter the building, and where to find you. Every church is different, so make your service accessible.
Here's the key to successfully inviting someone to church: Ensure they're comfortable, that they know what to expect, and receive encouragement and support when they get there.
2. Make Sure Your Church Can Be Found Online
Most churches understand they need a website. However, a lot of churches don't have the know-how, understanding, or capacity to create a robust digital presence where people can find them quickly and easily online.
A digital presence is crucial. Some people aren't comfortable meeting in person. And no one impulsively walks into a church without first trying to get some background info about it. The way people do that is by viewing three key things.
3 Things Your Church Needs to Be Successful Online
1. Website
People search Google, Google Maps, and social media for churches. The best way to get your church to show up for people when they're searching is to have a website and social media. A church website is also a great way to stream church services online and to archive and store your church broadcasts.
2. Social Media
A presence on Google Maps, Facebook, YouTube, and other social platforms is vital. Not only will your church appear in more search results, but also reach more people and extend your ministry by engaging with them on social platforms they frequent. Additionally, it's a great way to reach people after they attend events and community programs your church puts on (see below).
3. Streamed Services
The first reason people think churches should live stream their services is to reach members who can't attend in person — and that's true. But streaming church online can actually increase engagement from viewers watching your services. Start by focusing on producing quality video and incrementally add more ways for your community to participate.
At BoxCast, we offer a website builder that's made especially for churches called Sites. Book a quick meeting with one of our friendly experts to see how it works.
3. Host Community Outreach Days + Other Public Events
A public event for the community, as well as for friends and family of the church, is a unique opportunity that serves a couple purposes:
You create a safe and fun environment where people can gather, socialize, and have a good time.
You showcase what fellowship is like at your church and ease people into your church's environment without actually being at a service.
It's less of a barrier to come to a block party than to attend a new service on Sunday morning.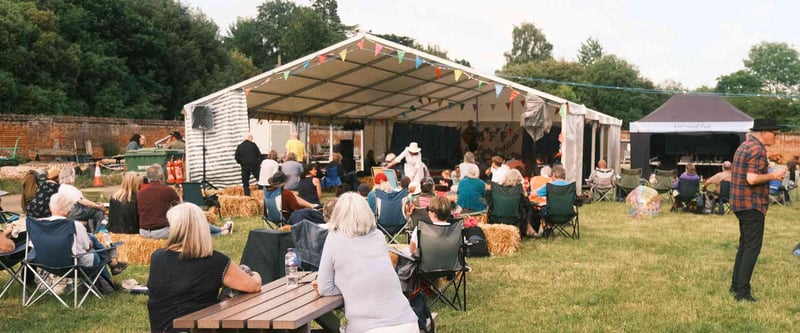 Planning an event and marketing it to people throughout the community is its own challenge. One common mistake churches make is to throw an entire event with lots of people showing up — only to never provide ways for those people to attend church services later. That misses the point completely.
Make sure your preparation includes ways for people to access your church and that you can follow up with interested prospective guests. Encourage guests to follow your church on social media, to attend future events, and to even check out your church services online.
Use these same principles for holiday services and other programs your church puts on throughout the year. If, for example, you can't hold an outdoor festival in the summer, encourage guests to attend special programs or concerts around the holiday season.
4. Live Stream Church Services Online
Live streaming church services is one of the best ways you can increase church attendance and attract new members. Streaming allows prospective guests to see what your church is like before they walk in the building, acclimating them to your services and making your church accessible to anyone, anywhere. It's also the best way to produce hybrid worship services with people at home and in person.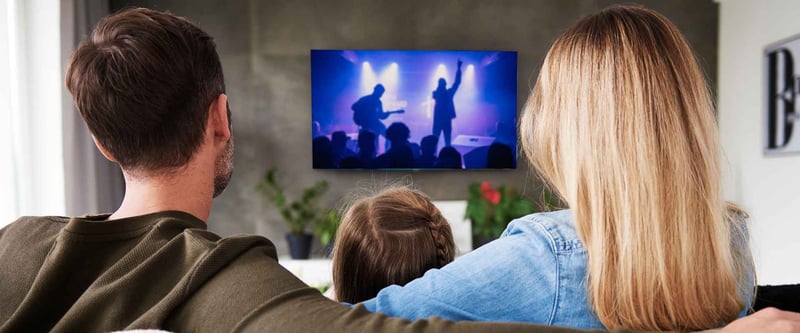 Live streaming church online also brings your church to where people are — instead of trying to get them to come to you. Multistreaming church to social media gets your message easily seen by people on the social media platforms they already use. It ensures your church stands out and gives people a taste of what it's like to be a part of your community.
BoxCast is the best live streaming platform for churches. We make it easy, affordable, and reliable to get started streaming — whether you're a tech novice or a video pro. Take it from Pastor Wes:
---

We have drastically increased our participation [using BoxCast]. We started using BoxCast during the pandemic, but we now have a much larger congregation than we ever did before. Each Sunday we have almost exactly the same number of people joining us online as in person. This has increased our reach and our engagement.
---
BoxCast helps your church reach more people, it's that simple:
Reliable, high-quality live streaming
Multistreaming to Facebook, YouTube, and other social media
Friendly streaming coaches that help you when you need it
5. Challenge People to Serve + Volunteer
Though getting people in the door is important, having a passionate and engaged church body is essential to the vitality of any church. Challenge your community to get involved in the issues that mean the most to them. Passionate people want their work to be successful, so they're likely to invite others to join them and share the fruits of their labor. In fact, these are the two most important ways to create a successful service and volunteer program at your church:
Identify things that need done in your community.
Identify opportunities that people in your community want to do.
Church volunteerism and community service is an excellent tactic for organic growth. And similar to community functions, it's easy to invite people to an exciting volunteering event and get them enthused about the church community you work with.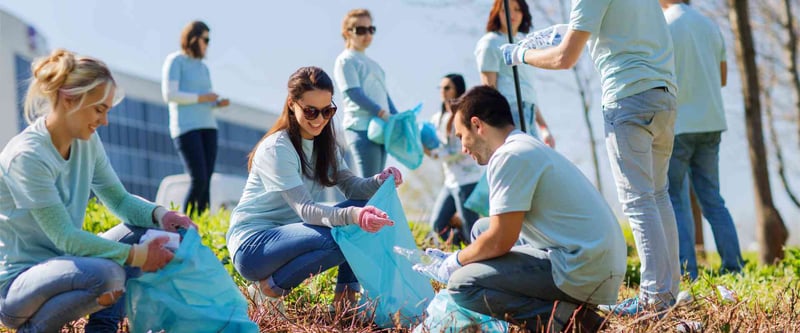 Final Thoughts + Further Reading
With a little conscious effort, you can increase your membership and equip your congregation to invite new people to church.
Remember: The best church growth strategies involve investing in programs, technology, and social efforts. Live streaming ensures your church is accessible to anyone — regardless of physical location, borders, or time. Your active congregation gives a face to the name of your church. These efforts together will help compound your growth. You can also check out these resources to help do just that: