This post addresses what the data says about why people move to a new church. It's part of our series on church growth.
Approximately half of U.S. adults have looked for a new religious congregation at some point in their lives, most often prompted by a move. A 2016 Pew Research Study explored the various reasons why people switch churches and the factors that influence how they find a new one.
This post dives into the research data to further explain why people switch churches.
Why Do People Switch?
The study found that 83 percent of Americans who have looked for a new congregation said the quality of preaching played an important role in their choice. Seventy-nine percent cited the importance of a welcoming feeling from church and lay leaders while 74 percent listed the style of services as important.
Moving was the single most common reason people gave for having looked for a new congregation. While 34 percent cited relocation, there were other factors at play, too. 11 percent said they changed churches because they married or divorced. Another 11 percent said they switched congregations because of disagreements with other members at their previous church.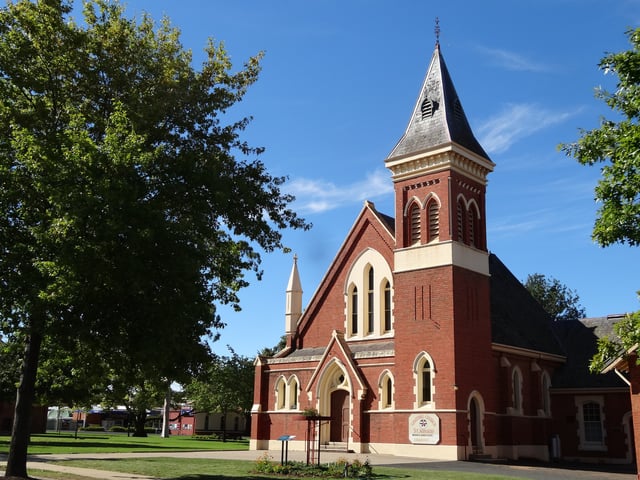 Location and general proximity to other things was also a major factor, cited by 70 percent of respondents. Other factors included: education for kids (56 percent), having friends/family in the congregation (48 percent), and availability of volunteer opportunities (42 percent).
How Do People Choose a New Community?
Young adults were more likely than older people to have gone online for information about a new congregation. 59 percent of adults under 30 say they have used online searches when looking for a new congregation, compared with just 12 percent of those 65 and older.
Though it was not explicitly addressed in the survey, it's natural to assume that online searchers are likely to look at video streaming of services from the congregations they're considering, as a stream provides the most realistic example of what it would be like to be a member of any given church.
Visiting a prospective congregation was important to making the choice; 85 percent of those polled said they attended services at the congregation under consideration. Sixty-nine percent talked to members of the congregation and 55 percent talked to friends and colleagues about the church.
What Can You Do?
If you see new faces joining your community, keep in mind some of their hesitations: "Will I know anyone? Where should I sit?"
Make a concerted effort to welcome your new members - by name, if possible - as soon as they walk through your doors to increase the chance they'll return. A sweet note following up after the service adds a personal touch that can assure people that they've found their new home.
Final Thoughts + Further Reading
Learning the reasons why people change churches is a good start in understanding how to expand your ministry's reach. In our series on church growth, we look at other aspects as well.
Here's some further reading you might find interesting:
3 Easy Ways to Grow Your Church
5 Ways to Attract New Members to Your Church
What Can Your Church Do to Attract Young Adults?
The Unconventional Way this Church is Attracting its Youth
5 Easy Ways to Raise the Profile of Your Church
Image Source: denisbin via Flickr