This post tells the story of a church that made a big investment in it's future by investing in it's youth. It's part of our series on
church growth.

Churches around the country are dealing with the same obstacle: attracting and engaging their church's youth.

But the struggle to attract today's youth is often not a direct reflection on a ministry. Instead, we can credit it to the trend that younger members often vanish during those teen years when they're learning to become independent and are prone to reject things associated with the family. Sadly, that sometimes includes church.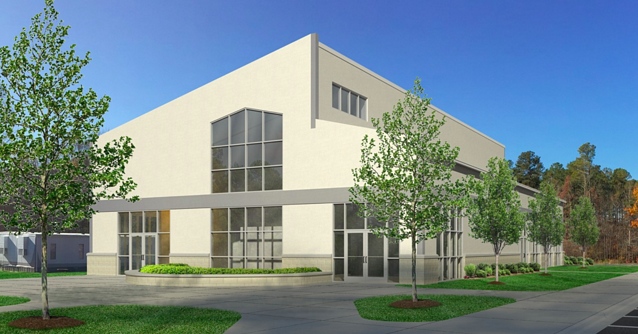 Image Source: tcc.org

Many of these young members may rejoin the congregation as they get older and more mature, but there is always the chance that a teen who severs ties with the church will never return as an adult.
Despite their best efforts, a lot of current youth programs can feel dated and aren't as effective as they could be. Instead of trying to determine if tweaked messaging is the key to engaging the younger generation, consider that the physical surroundings of most youth outreach programs could be what's driving teens away.
Environment Matters
Think about it: How psyched would you be to pay a weekly visit to a church basement or stuffy, overcrowded meeting room?
To overcome the dated youth ministry stigma, some churches are making substantial investments to attract and retain young worshippers. Triangle Community Church in Apex, NC opened its $1.6 million Next Gen Discipleship Center in the summer of 2015.
The freestanding building is separate from the other church buildings and includes stadium seating, a cafe, game room and areas in which visitors can simply hang out.
Built in an industrial style with painted concrete floors and exposed ceiling, the center has a youthful, casual vibe that welcomes younger congregants.
Invest in Your Future
In this interview with Worship Facilities Magazine, Student Ministries Pastor Lanier Ward said dedicating a space to the youth sent them an important message even before the center was built:
"I have seen our students feel incredibly valued by our church since we launched (the fundraising campaign). We were meeting in an ill-fitting modular unit and cramming up to 100 students into an ill-fitting space for the last seven years," he said.
In addition to engaging current members, the church plans to use the center to attract new students. Young members of the church are encouraged to invite friends in, not only for services, but to play games and simply hang out in a cool, inviting space.
While not every church has the means or space to build a separate facility for its youth, Triangle Community Church's commitment to engaging the next generation of worshippers is admirable. It encourages us all to think of unconventional ways to connect with our future generations.
Sometimes all it takes is an inviting space.
Final Thoughts + Further Reading
Investing in your youth is not the only way to increase your reach. In our series on church growth, we look at other aspects as well.
Here's some further reading you might find interesting:
3 Easy Ways to Grow Your Church
5 Ways to Attract New Members to Your Church
What Can Your Church Do to Attract Young Adults?
Research Shows This Is Why People Switch Churches
5 Easy Ways to Raise the Profile of Your Church