This post covers how to add multiple camera angles using a video switcher (mixer). It gives an introduction to this piece of equipment. It's part of our series on live streaming equipment.
If you're looking to enhance the value of your live stream, integrating multiple camera angles is a great way to get started.
How? By using a video switcher.
How to Add Multiple Camera Feeds with a Switcher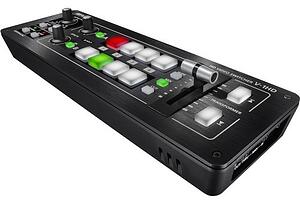 A video switcher (or video mixer) is a device or software program that selects between multiple incoming video signals from various sources (camera, PowerPoint feed, etc.) and directs one of those signals to a single output, including a streaming device, video recorder, or a display device (i.e. a monitor or screen).
A director typically controls the switcher, analyzing the various incoming camera angles and selecting the best view to output.
In the short video below, I explain a switcher in more detail and demo one of my favorite live switching setups, featuring the Blackmagic ATEM Production Studio 4k.
Final Thoughts + Further Reading
For more ways to enhance your overall tech setup, check out the free Buyer's Guide to Live Video Streaming highlights key features to consider when evaluating your different options.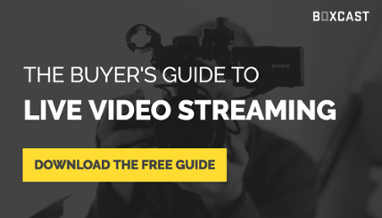 Here's some further reading you might find interesting:
The Best Live Video Streaming Equipment for Every Level
The Best Video Cameras for Live Streaming
How to Add Lower Thirds on a Roland V1-HD
Decimator MD-HX: A Customer Review
Roland V-1HD Video Switcher: A Customer Review
How to Buy Video Streaming Equipment
The 5 Things to Look For When You Buy a Camera
Magnus VT-4000: A Customer Review
Image Source: B&H Online