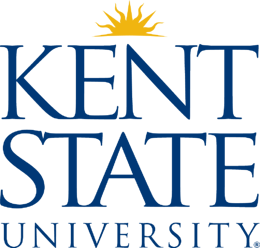 Customer: Kent State University
What they Stream: Division 1 sports, school events
The Setup: Multiple setups and workflows depending on event to the BoxCaster Pro
Destinations: Website
We recently had the opportunity to chat with Jason Forbes, Senior Media Specialist at Kent State University, a Division 1 school in Kent, Ohio about how they use the BoxCaster Pro to stream athletics and school events.
About Kent State Teleproductions
The teleproductions team at Kent State University is a student-operated and student-directed department that has been around for 60 years.
The team runs the video production of athletic events, graduation, and other school events in addition to the video boards in the arena and football stadium.
With a full-time staff of eight and weekly trainings open to anyone, the department helps students develop high level video production skills while serving the school's fans and community.
Why The BoxCast + The BoxCaster Pro
According to Forbes, Kent State chose the BoxCaster Pro because of it's connections and flexibility.
Since the telecommunications department streams a variety of events with different workflows, it was crucial for their encoder to have a wide variety of inputs and outputs for all circumstances. An encoder that required a converter or additional piece of equipment in between would not cut it.
Flexibility was also a key need for the team at Kent State. While many events they broadcast have an advanced production, they are expanding into more events with an easy, flexible one camera setups. The team wanted an encoder that would fit both situations.
Reliability, of course, is the crucial underlying factor for all of this. With past providers, Kent State had consistency issues. They came to BoxCast because they knew they could count on the platform.
Workflow and Setup
Kent State's production setups depend greatly on the type of event they are streaming.
Sometimes they send a video feed from one camera and an audio feed from one microphone directly into the BoxCaster Pro.
Other times, they have a multi-camera full production truck with Blackmagic switchers feeding into the BoxCaster Pro.
Sometimes, they'll integrate a presentation feed from a computer.
Often, they use a fly-pack system to go mobile.
In all of these scenarios, they connect to BoxCast using a professional SDI connection.
Favorite Feature of the BoxCaster Pro
The team's favorite feature of the BoxCaster Pro is the touchscreen live stream preview on the device.
Because the monitor is built into the encoder, they have no need for an additional monitor to lug around in the set up.