Between 2006 and 2018, the number of Americans who listen to podcasts has risen from 11% to 44%. This platform has grown dramatically as more and more people have recognized the value of recurring audio content.
Whether you commute to work via car or public transit, podcasts are an ideal way to engage with topics you enjoy before and after work.
Many organizations have taken advantage of the rise of podcasting, by launching their own podcasts. Churches turn live streamed sermons into audio form for weekday motivation and lessons for their members. Organizations that host speakers and hold interviews convert those files to audio as well so that their audience can enjoy the content in transit.
Many of these organizations already have a recorded video stream of this content. However, the process of transferring the video file to an audio file is not always simple especially if you are only streaming directly to social destinations like Facebook Live or YouTube Live.
At BoxCast, however, we make it easy to turn your video content into a podcast.
How To Turn A Live Stream into a Podcast
Converting your recorded video broadcast into an audio file for a podcast is easy with the Audio Downloads feature from BoxCast. Here's how it works:
Step 1: Download The Stream's Audio File
BoxCast gives you the ability to download the audio file of your broadcast directly from the BoxCast Dashboard.
Once your broadcast saves, simply click "Download or Export Recording" next to the video player.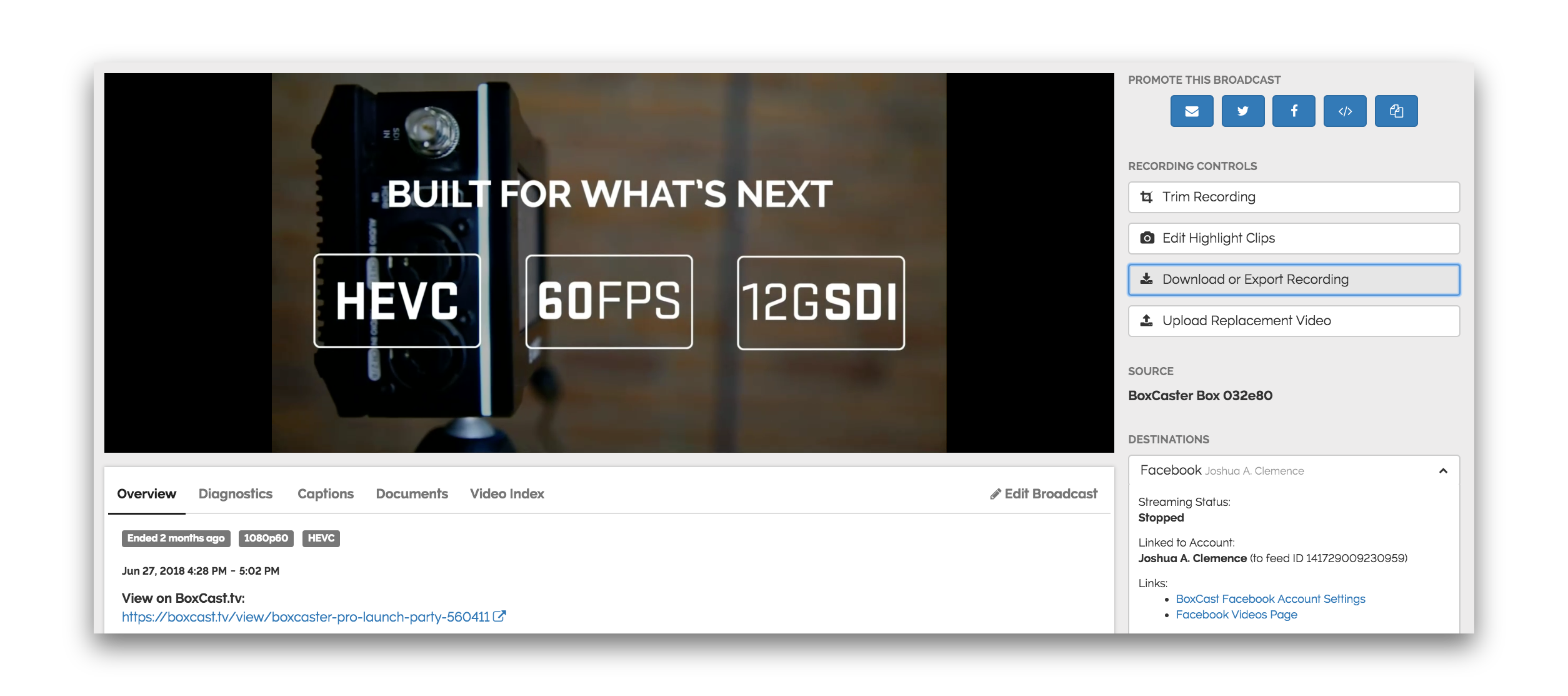 From there, you can select the option to choose the audio recording. In just a few moments, the recording will download automatically.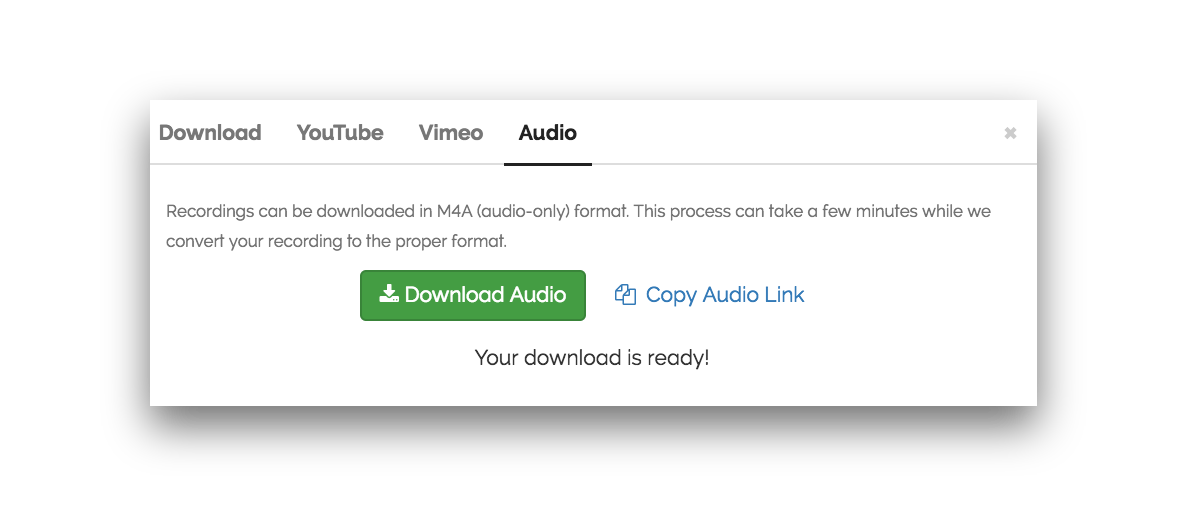 Step 2: Choose A Hosting Platform For Your Podcast
To send your content to major podcast galleries like Apple, Google, or Spotify, you'll need to use a podcast hosting service.
Most hosting platforms offer easy integration with these top content providers. Many offer advanced features, like a podcast page/website, planning episodes, and monetization. Hosting make the process easier with built-in tools that allow you quickly get content out.
Hosting companies will even give you the ability to have multiple podcasts under the same account or even start a podcast network.
Many require a subscription (either yearly or monthly). It's important to find the service that is the right fit. Some hosting providers limit the amount of space, listening hours or number of podcasts a month you are able to have.
Choosing based on your podcast needs means prioritizing the amount you podcast, frequency, and duration. Remember, the longer the podcast, the bigger the file.
Check out this chart to give you a good idea of cost, features and accessibility of some of the top podcast hosting services:
Buzzsprout

Podiant.co

BLUBRRY

Website
buzzsprout.com
podiant.co
create.blubrry.com
Cost
Free, $12, $18, $24

Free*, $12.99

*A free community account is on an application/approval basis

Varied:

Small plan: $12/Mo

Med Plan - $20/Mo

Large - $40/Mo

XL Plan - $80/Mo

Upload

Free- 2hrs/month

$12-3hrs/month

$18-6hrs/month

$24- 12hrs/month

Unlimited

Sm - 100MB/Mo

M - 250MB/Mo

L - 500MB/Mo

XL - 1,000MB/Mo

Storage

Unlimited

Unlimited

See Above

Bandwidth

250GB per Month

Unlimited

Unlimited

Notable Features:

No Ads, Podcast Migration tools, No contracts

Advanced Analytics, Social Media sharing, Website included

All plans offer premium stats. Plans Med and above offer Video Podcasting
Final Thoughts + Further Reading
The ability to repurpose your live video streams into recorded podcasts can help your organization share it's content.
At BoxCast, we make audio downloads easy. We also make other aspects of live streaming painless by simulcasting to multiple destinations, automatically archiving all streams as recorded broadcasts, and offering a one-time website embed.
Happy Streaming! 😃