Wouldn't it be great if you could just plug whatever camera you have on hand into your live stream and immediately start broadcasting? Unfortunately, depending on the camera you use, it's not that simple. Because not all cameras are created equal.
Clean HDMI output is crucial to a successful live stream — and not every camera has it. You need to know what clean HDMI video is and if your camera allows it before you begin broadcasting. Luckily, this article gets rid of the guesswork for you.
BoxCast helps grow your audience with live video. It's that simple:
Reliable, high-quality live streaming
Multistreaming to Facebook, YouTube, and other social media
Powerful tools to get your broadcasts seen by more people
Table of Contents
Video: How to Remove Camera Icons and Get Clean HDMI
What Is a Clean HDMI Output? And What Is Dirty HDMI?
These terms refer to various camera settings and how they appear on a video feed from a particular camera. Consider the on-screen indicator lights, graphics, and other data elements that appear on a camera's view and screen. These aid the photographer or videographer by providing relevant information like battery percentage, autofocus, resolution, frame rate, shutter speed, and more.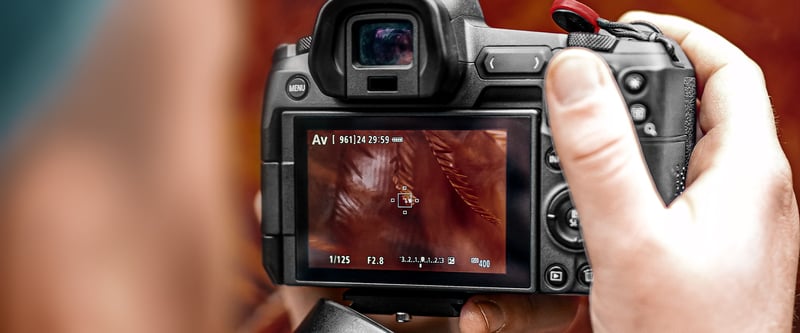 When you plug your camera into a computer, a video capture card or encoder, or connect it to the internet another way, you're most likely using a HDMI cable. This cable passes along all the info you see from the camera viewfinder. This includes the video footage itself, as well as the camera icons and viewfinder overlays the camera is placing on the screen.
These icons, however, "dirty" up the screen and can't be stripped out from the video recording later. That's why it's important to "clean" up your video beforehand.
Clean HDMI Output
A clean HDMI output, or clean HDMI out, is a video feed that doesn't contain any camera icons, setting graphics, or data indicators displayed over the video itself. It's a live signal straight from the camera sensor, through an HDMI connection, to its intended destination. Clean HDMI signals are naturally uncompressed and come in industry standard resolutions such as 1920 x 1080 (HD) or 3840 x 2160 (UHD 4K).
Dirty or Not-Clean HDMI Output
While dirty HDMI isn't technically an official term, a dirty or not-clean HDMI output is where the graphics appear on-screen and are baked into the video feed itself. They can't be removed after you've finished filming. If you live stream with a dirty HDMI out, the camera icons will be stuck on your video forever. Oftentimes dirty HDMI signals are designed to fit the aspect ratio of an LCD on a camera — so they're also likely to include wonky resolutions that may not be compatible with other video equipment, like switchers, recorders, or encoders.
Example: Clean vs. Not-Clean HDMI Video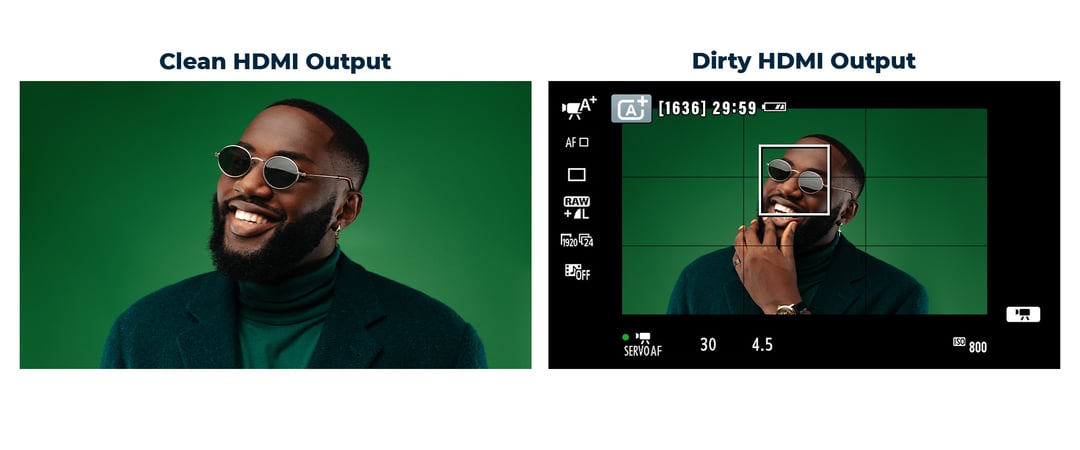 Why Does Clean HDMI Matter for Live Streaming?
Having a clean HDMI output matters because every camera is different. Your camera's settings may differ from the next broadcaster's. Your live stream needs to be free of distractions and unnecessary camera icons overlaid on your video. Otherwise, your broadcast will be cluttered, unappealing, and no one will want to watch it. All this is dependent on what kind of camera you have.
Can you imagine watching someone streaming to YouTube, Facebook, or Twitch with it looking like this?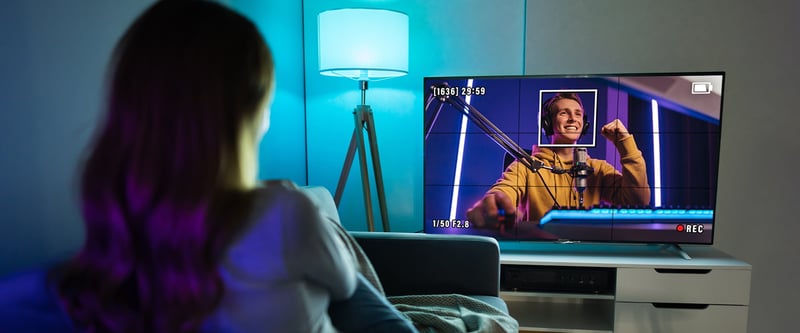 Gross.
It's also important to have clean HDMI if you're going to be using a professional camera as a webcam for things like Zoom, Microsoft Teams, and Google Meet calls.
What Cameras Have Clean HDMI Output?
If you want to see a list of the cameras we recommend that all contain clean HDMI outputs, start with our collection of the best cameras for live streaming. All of our favorites in this guide have clean HDMI out.
You might want to dig a little deeper and see what else is available. Fortunately, Elgato continually updates a list of cameras that do and do not have clean HDMI outputs. It's still a safe bet to research the product specs yourself and contact the manufacturer if need be.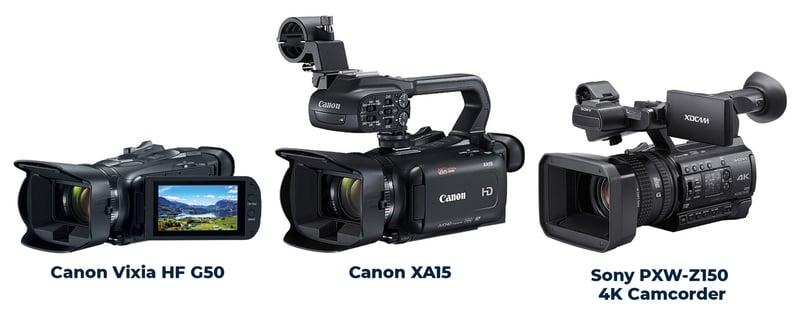 Because they're so common, people often have a DSLR camera laying around and want to start live streaming with it instead of buying a camera solely dedicated to streaming. Which brings us to a great question…
Do DSLRs Have Clean HDMI Out?
The short answer: maybe.
DSLR cameras are a great example of why a clean HDMI output is important. DSLRs are very versatile in the AV world and allow for pro photography and videography, but there's a catch: some are nearly useless for live streaming.
Why? They often don't have a clean HDMI output. You can't hook up a DSLR to your live stream and immediately expect your image to look professional.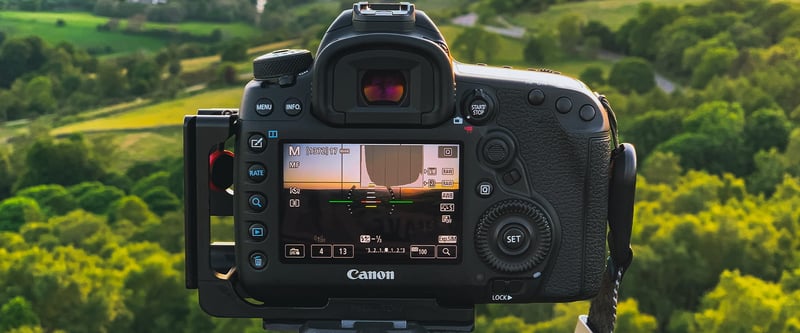 It's more common for beginner or lower-level DSLRs and other cameras to not allow for a clean HDMI output. They often have display icons overlaid on top of the camera feed to aid the photographer while shooting. However, these graphics don't go away when you live stream with these DSLRs, which means your viewers will see all the icons and data indicators as they watch your broadcast. And nobody wants that.
However, higher-tier, prosumer, and mirrorless cameras will more often have clean HDMI out. If you have a high-end DSLR like the Sony Alpha 7 III, Canon EOS R, or Panasonic Lumix S5, then it will give you a clean video feed. That's why it's always important to check before you begin filming.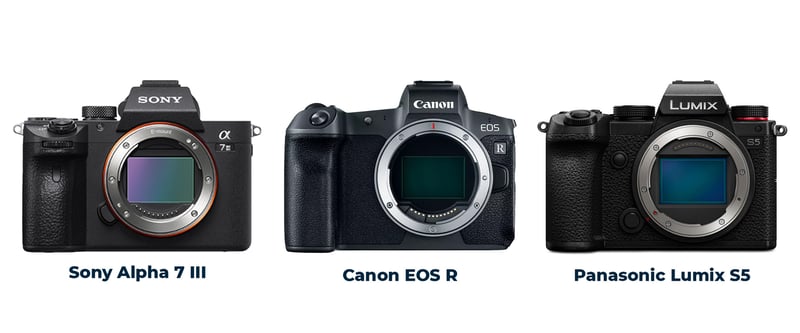 How Can I Check If My Camera Has a Clean HDMI Output?
There are a few ways you can see if your camera has clean HDMI out: First, conduct a monitor test. If that doesn't do the trick, dig into your camera settings. If you're considering purchasing a camera and you're unsure about its output capabilities, it helps to Google your camera's specs, or even check out camera tests, unboxing, and review videos on YouTube to verify it can give you a clean signal.
1. Monitor Test: Plug the Camera into a TV
This is the easiest way to see if your camera has clean HDMI. Connect your camera to a TV or other external monitor (like a computer monitor) via HDMI. If you don't know which type of HDMI cable you need to do this, check out our guide to the different types of HDMI cables.

Then turn on the camera and monitor and see what's being displayed on the monitor screen. What you see on the monitor is exactly what your live streaming audience will see when you broadcast with that camera. Are there icons and data indicators displayed? Then you don't have clean HDMI. Is it free of graphics overlaid on top of the video? Then your camera has clean HDMI.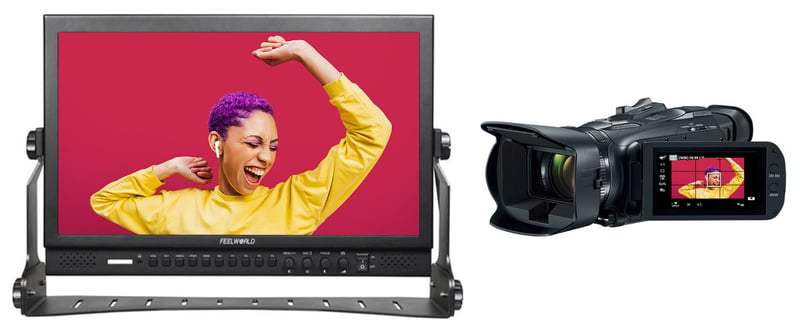 However, if you perform the monitor test and don't have a clean HDMI output, don't worry. There's another way you might still be able to get a clean feed.
2. Check Camera Settings: Menu Screen or Physical Buttons
Some cameras have actual settings that let you enable or disable a clean HDMI output. These may not be obvious, especially after performing a monitor test. Sometimes these settings are buried inside menus and other options, but it's worth it to check. (You don't want to have to buy a completely new camera, only to later find out pressing a couple buttons could've saved you from that purchase, right?) Keep reading to see how to do this on your camera.
How to Get Clean HDMI Out: Remove Camera Icons from Video Footage
To clear your camcorder display or turn off icons from the camera's settings, you'll have to do a couple things.
Your camera may give you the ability to clear icon overlays and turn off display graphics. Accomplish this by entering the Settings menu on your camera's LCD screen or pushing physical buttons on the camera body itself.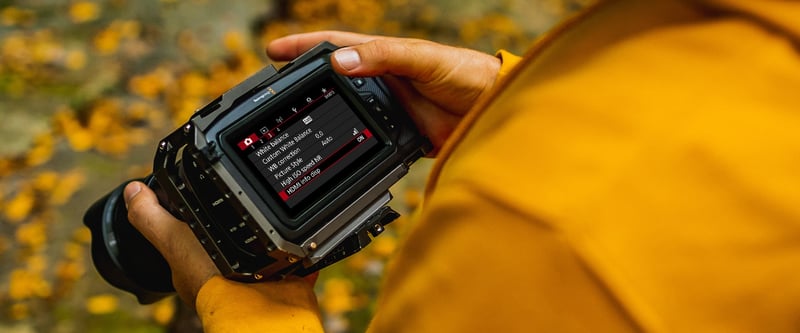 Sadly, there isn't a universal setting across all cameras, and options vary from model to model. Clean HDMI isn't always used in camera menus, either. Fear not — our list of terms below will help you search for the right settings.
Brian Worley from p4pictures has a great blog post on certain DSLR settings for live streaming with clean HDMI. Check out his blog on enabling clean HDMI for Canon EOS cameras.
Adjust These Settings in Your Camera
In an ideal world, if your camera allowed for manual clean HDMI output, it would just have a bright, big button labeled Clean HDMI that, once pushed, gave you a clean video feed for broadcasting live video. The camera gods don't allow that, though.
Here are some terms you may have to look for instead:
Info Display
HDMI Info Display
OSD
Onscreen Display
Onscreen Markers
FHD Output
Full HD Output
Output Display
Output Onscreen Display
External Display
External Display icon (usually an icon resembling a TV or external monitor)
There may of course be other display output terms, icons, and buttons not listed here, but this list is a good starting point.
Know your camera. You may have to do a few other things to keep overlays from cropping up. For example, with certain Canon DSLRs, you need to shut off Auto Focus (AF) to get a clean HDMI output.
Once you enable these settings, your camera video feed should be squeaky clean.
Remember: It's always good to perform a monitor test before you start filming, even if you've enabled the right menu options.
FAQ
What is a clean HDMI output?
A clean HDMI output is an uncompressed, unaltered video from your camera that doesn't include any of the type indicators or icons you might find on a camera's viewfinder or LCD. Clean HDMI signals are preferred for live video streaming, multi-cam live production, and external recorders.
How can I test if my camera has a clean HDMI output?
The easiest way to test your HDMI output is to plug your camera into a TV or monitor. You'll be able to see if your signal is clean. If not, it may help to refer to your camera's manual to figure out how to disable on-screen displays.
How do I get rid of my camera icons on my screen?
For many consumer and prosumer cameras, you can go into your camera's HDMI settings and turn off on-screen displays (OSD). If you can't find that setting, it may be worth researching your camera's brand/model and seeing if it has a clean HDMI output setting.
Do action cameras have clean HDMI outputs?
Most name-brand action cameras from GoPro and Sony have the ability to send a clean HDMI signal to an external switcher, encoder, or recorder. Before buying an action camera, do some research online to see if that model can output a clean signal.
Do mirrorless cameras have clean HDMI outputs?
Most prosumer mirrorless cameras have clean HDMI output, but may require you to dive into your camera's settings to turn off any on-screen indicators you'll see on your camera's LCD. Before making a buying decision on a live streaming camera, make sure to research your camera's HDMI output capabilities.
Final Thoughts + Further Reading
Congrats! Now that you know how to have a clean video feed running from your camera to your live stream, you're on your way to making the best broadcast possible. But there's always more to learn. Level up your skills with these articles so you can dazzle your audience with even more amazing live streams: