In this post, we'll show you three different ways to add a pre-roll video to your live stream: one using hardware, one using software, and one that's cloud based.
1. Hardware: Blackmagic ATEM Mini + Laptop
This setup requires a video switcher and a laptop. The Blackmagic ATEM Mini is an affordable, entry-level video switcher that allows you to toggle between four video cameras or sources.
Use a laptop as one of your video sources and play the video from it into your video switcher via HDMI. Once the pre-roll video finishes, you can fade or cut to your live camera feed.
Here's how it works:
2. Software: Open Broadcast Software (OBS) + Capture Card
You can add a pre-roll video to your live stream using free software like OBS. Initially, this requires less hardware, but you'll need a capture card to connect your live video feed to OBS.
In OBS, you can play your pre-roll content by selecting the video file stored locally on your computer. Once the pre-roll video finishes up, you can transition to your live video feed from your capture card.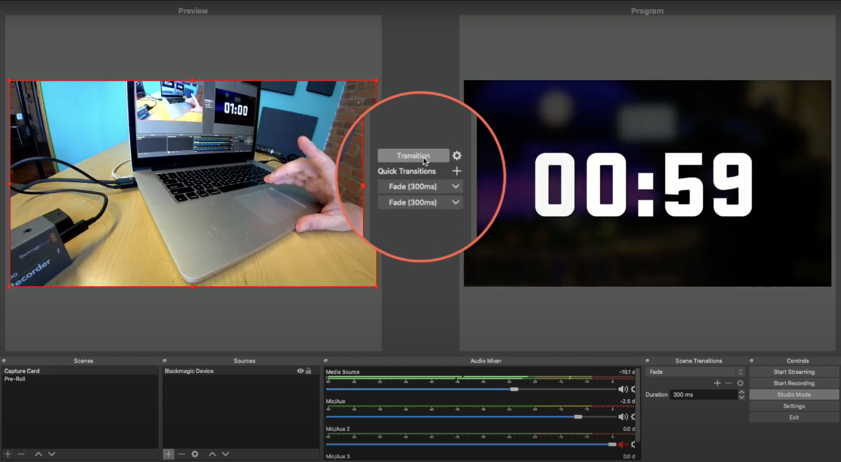 3. Cloud Based: BoxCast's Pre-Broadcast Feature
This is the easiest way to add a pre-roll video to your live stream. It doesn't require extra hardware or software, but it's important to note that the video lives in the cloud, so you can't cut to your live feed in real time like you can with a video switcher. BoxCast's pre-broadcast videos play automatically when people visit the embedded player on your website. This is especially useful if you want to play a promotional video or a welcome message before your live stream starts.
Using BoxCast's one-time website embed, simply copy and paste code that's automatically generated from the BoxCast Dashboard into your website. You can also add a countdown timer overlay to your video without further editing.
This feature makes for an enhanced viewer experience on your website.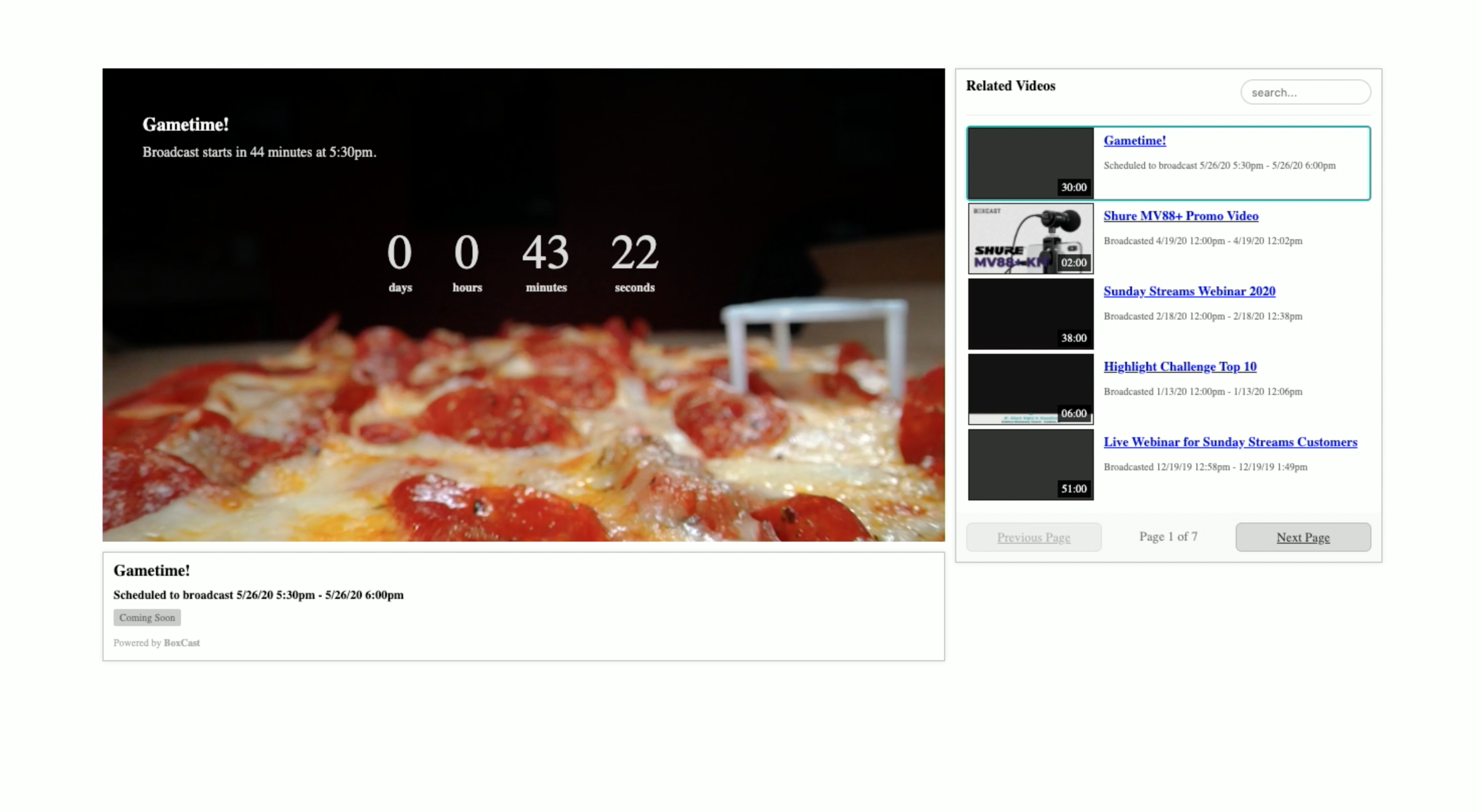 Final Thoughts + Further Reading
Adding a pre-roll video to your live stream is a great way to set the stage for your viewers, whether it's a countdown timer, a prerecorded welcome message, or promotional content from your sponsors.
Check out these articles for more in-depth information on video switchers and streaming software: