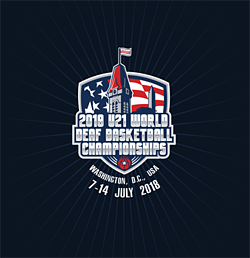 Customer: USA Deaf Basketball Federation
What they Stream: 10-day basketball tournament
Live Streaming Goals: Broadcasting the world championships to fans around the world
The Setup: Canon VIXIA HF G40 into the BoxCaster with scoreboard overlays via the BoxCast Wireless Scoreboard Adapter
Destination: Website
We had the opportunity to go onsite to visit with Stephen DaSilva and the USADBF Organizing Committee. We learned about how they used BoxCast to stream the U21 Deaf World Basketball Championships to their fans around the world.
About The U21 Deaf World Basketball Championships

The U21 Deaf World Basketball Championships is a worldwide event hosted every four years by the Deaf International Basketball Federation. It features the best young players in the sport representing their countries in international competition over a 10-day period.
The first ever tournament was held in Poland in 2010. This year, the event was hosted by the United States for the first time. The tournament took place at Gallaudet University in Washington, D.C. and featured men's and women's teams from 12 different nations.
Why They Came to BoxCast
With the need to stream the games to fans and family around the world, USADBF reached out to Gallaudet University, a long time customer of BoxCast.
With experience using BoxCast for many school-wide athletic events, the team at Gallaudet knew that the BoxCast platform would provide an easy streaming setup for the unique event. Working with the BoxCast team, USADBF ensured that the games were available to all who wanted to tune in, regardless of where in the world they lived.
They also used the BoxCast platform to sell channel tickets for access to the highest quality streams and earn revenue for the event.
"Using our video technology along with BoxCast has helped our international deaf basketball event to be displayed all over the world to give our communities an opportunity to support their countries." - Stephen DaSilva, USADBF
The Setup
With one person set to operate the production, the team needed an easy setup. They looked to a one camera solution, but wanted to ensure that the picture quality was still top notch.
They chose to place a Canon VIXIA HF G40 camera at the top of the the stands with a single cameraman panning across the court. The camera fed into the BoxCaster directly.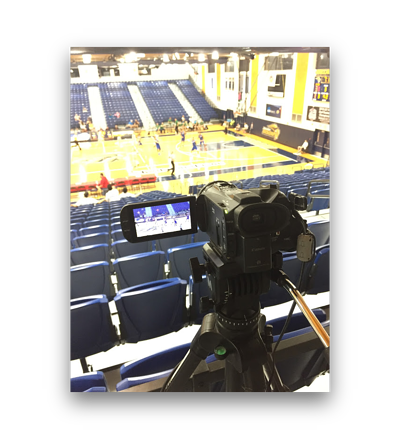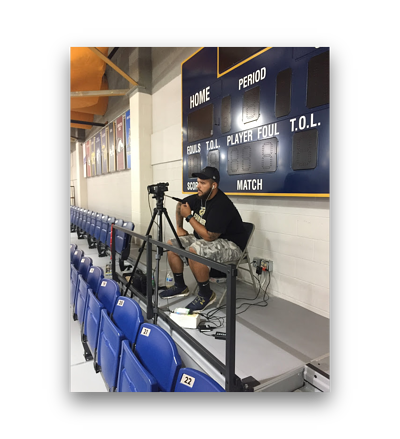 To show the scoreboard overlay, they opted for the BoxCast Wireless Scoreboard Adapter to send the feed from their Daktronics All Sport 5000 Series scoreboard to the BoxCaster as well.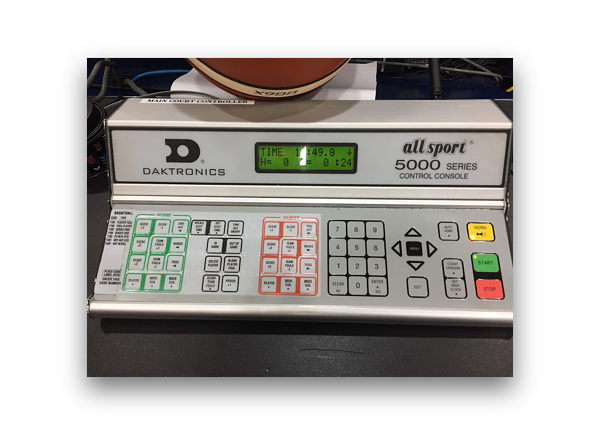 The team kept tabs on the stream on a big screen in a back room. The TV also allowed the officials and operations staff to see the action live.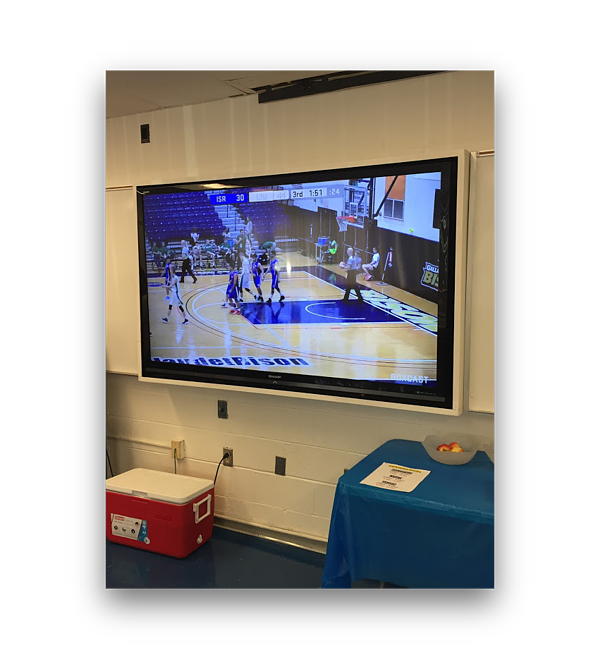 Results + Takeaways
In the end, the tournament live stream brought in 12,561 viewers from around the world as both the Men's and Women's US teams cruised to victories.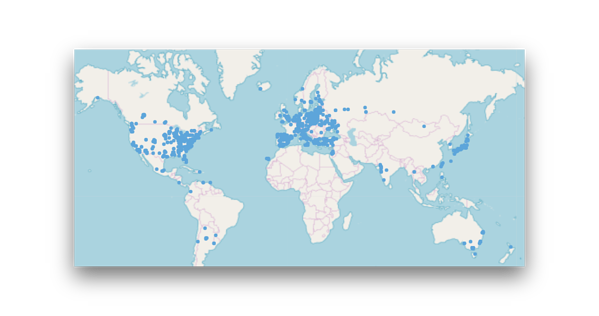 Here are a few other sports stories that might inspire your next live stream setup:
Live Streaming Spotlight: Capital University
Live Streaming Spotlight: Andrew College