Wireless Scoreboard Adapter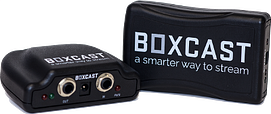 How does it work?
Your real-time scores sync to your live video stream in three simple steps.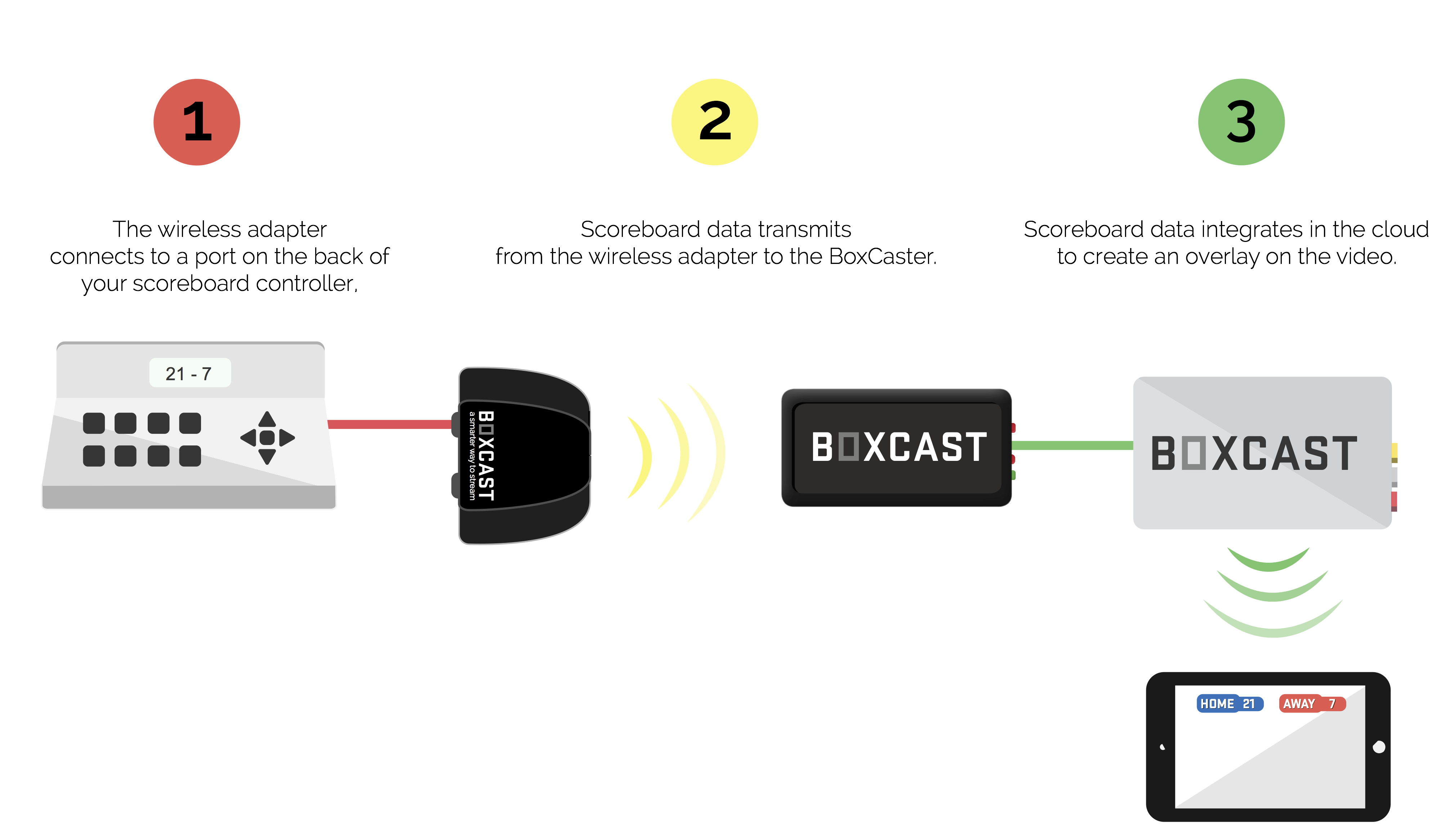 Built just for you
When you go wireless, we tailor each unit to your needs. See below for the scoreboard brands and models we support. If you don't see your scoreboard listed, let us connect you with our friends at Sportzcast.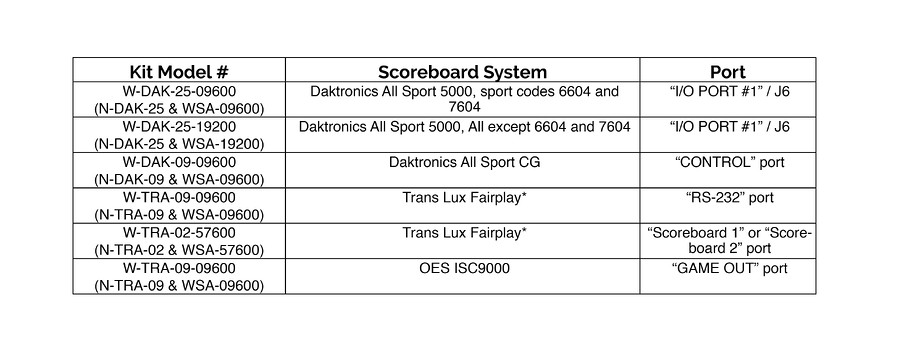 Questions?