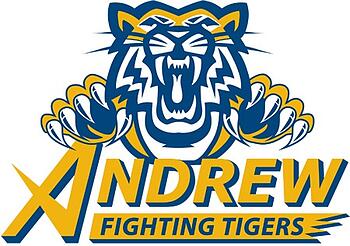 Customer: Andrew College, Cuthbert, GA
What they Stream: School-wide events and eight different sports
Live Streaming Goals: Engaging alumni and the community
The Setup: Single camera into the BoxCaster
Destinations: Website, Facebook Live*, Youtube Live
We recently had the opportunity to catch up with Mark Brown, the Facilities Coordinator to the College in Cuthbert, GA about how Andrew College uses BoxCast to stream their school-wide events.
About Andrew College
Established in 1854, Andrew College has a special history as one of the oldest educational institutions in Georgia. With representation from ten unique countries, the small student body creates an open learning atmosphere for all, while maintaining a tight-knit community and alumni group that holds a deep appreciation for the school's southern roots.
Why They Stream
According to Mark Brown, from the beginning, Andrew College Digital Network (ACDN) has always been a way for a mom or dad to watch their kid play on a Tuesday afternoon whether their game is at 1:00 p.m. or 7:00 p.m.
"We literally have student-athletes from different states, time-zones, and even continents. Every coach, of every sport uses the ACDN as a recruiting tool," says Brown.
The Setup
"A camera, mixer board, and an internet connection have simplified our broadcasts of our sporting events at Andrew College. We have eight sports that we live stream when we play at home. That's close to 100 events in a given year.
I have a work-study crew of Andrew College students who rotate through the various duties, but I have done a few broadcasts by myself. The scoreboard function is a huge upgrade from our previous option." -Mark Brown
Favorite Features of BoxCast
"Having a closed platform was the early hook. Before BoxCast, music was an issue for our production. The copyright implications from YouTube on music were a huge problem, given the amount of music you hear at any athletic event.
Overlays have to be second now, because the feature has opened up a huge revenue source. It has already netted our men's basketball team a $1200 ad and our baseball and softball broadcasts $900 in additional revenue stream."
The scoreboard integration was a big upgrade as well." -Mark Brown
Additional Thoughts on BoxCast
"I cannot overstate how many times I have been on the phone with the sales and customer success teams, who were incredible with their help.
They dealt with all my inane questions. Even if you have even no idea how this might work, I promise you they can make it happen. I have preached far and wide to anybody who asks, get BoxCast." -Mark Brown
*Note: Due to a newly enforced Facebook Platform Policy, you must choose to either simulcast to Facebook or simulcast to other live streaming services such as YouTube, Periscope, or any Custom RTMP Destination of your choice. You may still stream simultaneously to multiple Facebook Pages and to your website.