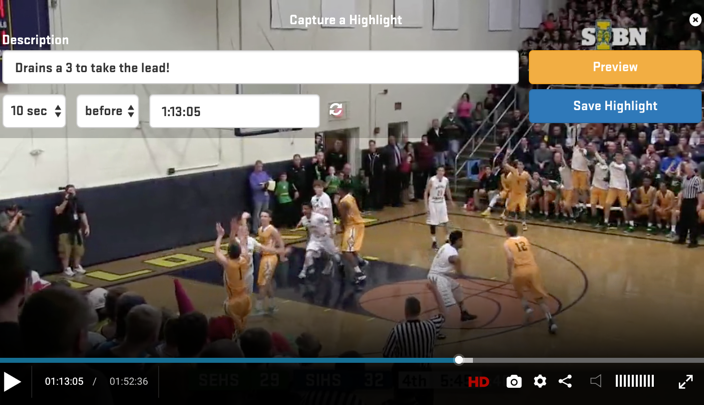 This post covers how to make the most of the significant moments in your live stream with highlight clipping. It's part of our series on BoxCast Features.
When you live stream, some moments stand out more than others. As a broadcaster, you may want to highlight particular moments in your stream. Those moments could be anything from a soccer goal to a particularly interesting quote from a speaker.

One way to note those moments is by tagging them in the video index of your live stream. If you want to capture those moments in a more shareable format, you need the ability to clip highlights.

On most live streaming platforms, capturing highlights requires downloading the recorded video, editing it elsewhere, and re-uploading clip it as a separate highlight file. At BoxCast, we make capturing highlights easy.