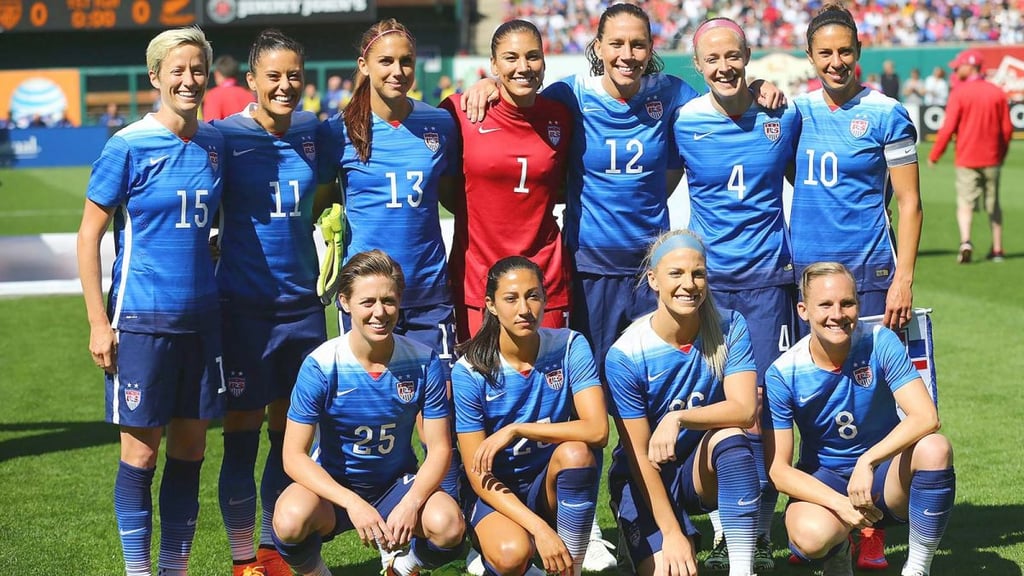 Everybody loves a winner.
It's how the New York Yankees became THE franchise. How the Dallas Cowboys evolved into "America's Team."
And how the USA's 5-2 victory over Japan to win the Women's World Cup Final drew the more than 25 million viewers (the largest American TV audience in history for any soccer match — men's or women's.)
That number exceeds the recent NBA Finals and last year's World Series.
Don't interpret that record-setting media phenomenon to mean the American sports audience is suddenly soccer crazy. Hardly.
People love feeling like winners
According to Nielsen ratings, market share peaked later in the match — from 8:45 to 9 p.m. — when victory was secured and viewers could get swept up in the celebration and national post-Fourth of July pride.
But you don't have access to a publicity machine like international soccer. Or even one like Nathan's Famous, the Brooklyn, N.Y., eatery that hosts the annual Fourth of July hot dog-eating contest. (This year's munch-off, by the way, drew 1.1 million viewers on ESPN2, according to Sports Media Watch, so people will apparently watch just about anything to see who wins.)
How to build an audience
So how do you begin building an audience for live-streamed athletic events?
Use what you do have — or what you can easily create — to spread the word about your sports stream:
Your athletic department or league website.

Social media; especially your team, school or rec league Facebook pages and Twitter accounts.

Your booster clubs. They're a built-in volunteer network.

Local media (press releases to community newspapers and radio stations.

Email-blasted newsletters. (Use that booster club to generate.)

And, most important, as late Oakland Raiders owner Al Davis once said, "Just win, baby." There's nothing more contagious.