Swimming fans flocked to online Olympics coverage this year. Though commercial-heavy, NBC's streaming coverage was overwhelmingly praised. People reported that they loved listening to the arena's natural sound; they could even hear the coaches and competitors.
This streaming technology isn't only available to networks willing to pay millions of dollars. In fact, swimming venues around the country are finding that they can stream their meets for a tiny fraction of that cost. The return is invaluable: parents and fans can tune in to watch their kids in the water, even if they can't make it to the arena itself.
There's a common misconception that streaming meets would be tricky. It's not! This post outlines four reasons that your swim club should start live video streaming.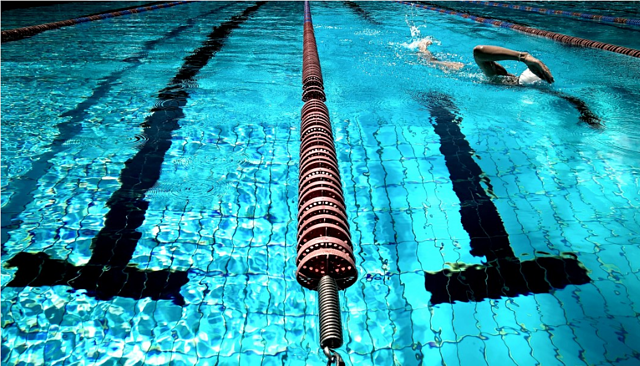 1. Swimming is Becoming Increasingly Popular
Competitive swimming is becoming more popular by the year, with USA Swimming reporting that over 400,000 members make up their organization. As more kids start to join swim clubs and leagues, you can differentiate yourself from the competition by live video streaming every meet.
Even the biggest swim parents can't make every meet. Though they shouldn't feel guilty, many of them do. Alleviate some of that guilt by letting them know that they can always tune in, no matter where they are.
2. Large Potential Viewership
Swim meets tend to bring together more athletes than other sports tournaments. In fact, several colleges find that their biggest viewership comes from conference swimming championships. Lots of competing athletes means even more potential viewers. Streaming just one meet could easily attract the attention of hundreds of people, if not more. Plus, the ability to ticket your streams means that each broadcast could even be an additional source of revenue.
3. Minimal Technical Setup
Streaming a swim meet requires minimal tech savviness. Most arenas are indoors, which makes it easy to hook your BoxCast hardware to a hardline connection. Using an ethernet cord guarantees a reliable internet connection and a more reliable stream. When it comes to cameras, a parent's top priority is simply to see their #1 player compete.
People don't expect a split screen with special graphics highlighting world records; people will be happy with a single-camera setup that captures the length of the pool. For tips on which equipment to buy, check out this list.
4. Highlights are easy
People aren't always on the edge of their seats when it comes to lengthier swim events. To create a sense of excitement, create and share highlight clips of unforgettable moments. Athletes will love to be able to watch their own highlights after the meet is over. And if you share the clips on social media, you might attract attention from potential swimmers. This post explains how easy it is to capture highlight clips with BoxCast.
The Olympics temporarily bring swimming to a mainstream audience, but until recently, there hasn't been an easy or affordable way to broadcast local swim meets. That's changed. Stream your next swim meet to guarantee that the sport gets the attention it deserves.
Download this free guide to learn everything you need to know to get your streaming program off the ground.