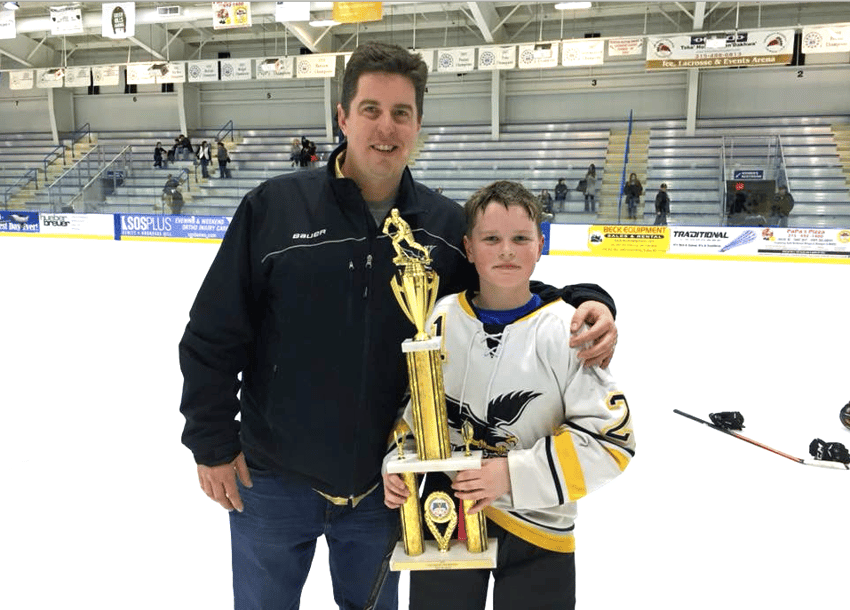 Mike Donlin, VP Sports Development, and his son

I'll admit it: I recently saw the acronym FOMO and had to look it up. If you did too, know that you're not alone.
FOMO, or the Fear of Missing Out, plagues every youth sports parent.
We all love watching our kids play. We want to see them succeed. We want to share that joy. The triumphs and pitfalls of our children's athletic careers affect us just as much as they do our children.
Still, we know that it's natural for our kids to fail. We want them to fail so that they can learn how to pick themselves back up. But at the end of the day, our kids are our babies and we want to be able to console them.
THE PROBLEM
The thing with life is that we can't be everywhere at once. Sometimes other commitments and obligations prevent us from rooting for our kids in the stands.
When we can't be there, another well-intentioned supermom or dad is usually more than willing to share smiling faces or the agony of defeat. Whether it's a quick snapshot of warmups before the game or a picture of the post-game tailgate, there's a certain pang of regret when we glance at social media and see that we've been tagged in a pre- or post-game photo.
What if we missed something really important? What can we do not avoid this feeling of missing out?
THE SOLUTION
The answer is simple: live video streaming.
If you're an athletic director, league manager, or tournament host, ensure that the parents of your kids can watch them play. Fan engagement is essential to the success of any team or program. Do greater fans exist than parents?
If you're a parent, you have more power than you think. Approach your child's athletic director or coach about the possibility of video streaming their games.
Watching a live game remotely is the next best thing to being in the stands. What does that mean for you? You can consider your FOMO cured.
---
As a parent or coach, the best games to be a part of are the victories. But you can't win 'em all. Here are the best ways to console a kid who just blew the game.