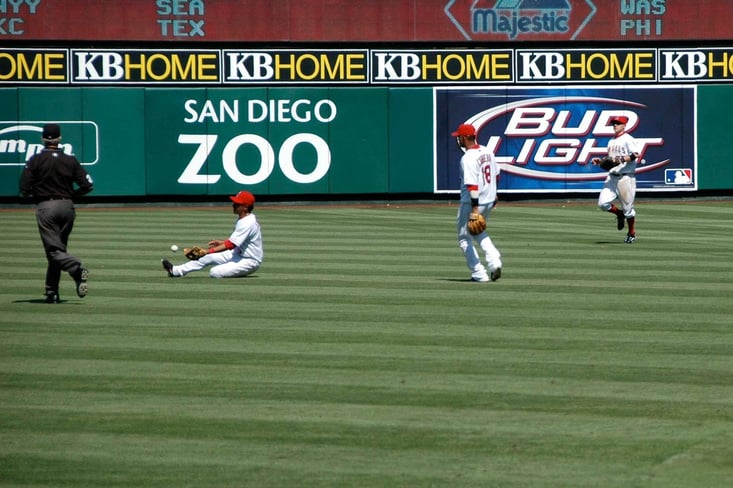 The sense of pride when your child contributes to a team win is beyond description.

So is the gut-wrenching experience when it's his or her error that costs the team a game.

If your kid screws up, it's not the end of the world. But what's the best way to approach them when they're, at best, struggling with athletic self-confidence or, at worst, shattered behind the bedroom door in a pool of tears?

We offer some tips below.

(Sports parents, we'll ask for your suggestions a bit later. After all, terrific advice is best shared.)

1. A parent's reassuring words will sound hollow at first. Don't preach. Keep it short. But say them anyway.

Remind your young athlete that no one player is responsible for a team win or loss — ever. He or she may have been accountable for the blunder that led to the winning run, goal, touchdown or basket, but more than one play put the team in the position to lose.

They already know you're proud of them when they succeed. Express that pride even more now.

Did they make any good plays during the rest of the game? Now might be a good time to remind them of how awesome those were.
2. Moments like these call for buckets of compassion.
Take it from a guy who once let three ground balls through his legs at second base. In the same inning. The 14-year-old boy couldn't hold back the sobs as he was rightfully removed from the game to the bench.
My Dad didn't say much on the drive home. But he was gentle. His eyes and expression conveyed the love. When my younger brother asked what was wrong, Dad quietly explained — without having to relive the embarrassment — I was simply having a tough day. A perfect touch.
3. Be available to help them with extra work.
Fielding grounders wasn't my only problem. At times, a hitch in my batting swing would make me late on the ball — nothing that extra batting practice couldn't correct. You guessed it - Dad was there to throw as many pitches as I needed to fix the problem.
Moments like these send an important message: Stung by the pain of failure? Do the extra work to overcome that hurdle. It's a lesson that extends way beyond the field, too.
4. Post-game ice cream
Yes, especially when your kid loses a tough one.
Sports parents (and grandparents), coaches and athletic directors, tell us what's worked for you in the comment section below. The best "I blew the game" story will win a BoxCast T-shirt.
Then, check out this interview about why students don't just have to stay on the field - they can also make a big difference behind the scenes running a sports broadcast.
Image Source: Bill Selak via Flickr