This post covers how to make the most of the significant moments in your live stream with highlight clipping. It's part of our series on BoxCast Features.
When you live stream, some moments stand out more than others. As a broadcaster, you may want to highlight particular moments in your stream. Those moments could be anything from a soccer goal to a particularly interesting quote from a speaker.

One way to note those moments is by tagging them in the video index of your live stream. If you want to capture those moments in a more shareable format, you need the ability to clip highlights.

On most live streaming platforms, capturing highlights requires downloading the recorded video, editing it elsewhere, and re-uploading clip it as a separate highlight file. At BoxCast, we make capturing highlights easy.
Capturing Highlights with BoxCast
At BoxCast, we believe highlights can be a powerful promotion tool for broadcasters. We've seen many organizations go viral and attract more viewers with exciting clips from their live streams.
We've also seen a few capture national attention.
BoxCast empowers broadcasters to make the most of their highlight clips by allowing clipping while live, enabling easy social sharing, and keeping highlights stored next to embedded recorded live streams.

Highlight Clipping while Live
The only thing better than easy highlight clipping when your stream is complete, is easy highlight clipping while your stream is still live.
Sharing highlights in the middle of your live stream entices your social audience with the excitement of your event and can increase viewership of your live stream.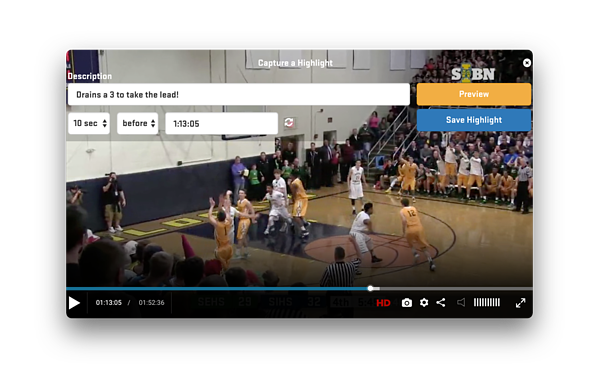 Easy Social Sharing
Promoting your stream using highlights requires the ability to reach your audience quickly. With BoxCast, broadcasters connect their social channels to their BoxCast dashboards for quick social streaming. Share directly on Twitter or Facebook within your BoxCast Dashboard or copy the link to share the highlight anywhere else.
In Twitter, your highlight clips will even play inline for your viewers in their feeds.

Embedding Beside a Recorded Live Stream
With BoxCast, you can also keep clips of your highlights right beside your broadcast. This format allows viewers of the live stream or recorded stream to easily access these moments.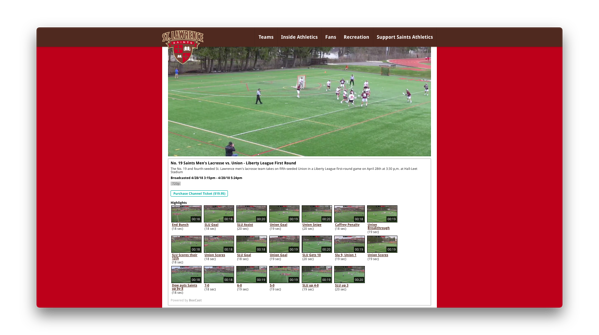 Here's our article on the details of highlight clipping on the BoxCast Dashboard.
Final Thoughts + Further Reading
Highlight Clipping is one of the many features BoxCast offers to empower organizations and broadcasters to share their message. There's still more to learn about video indexing, graphic overlays, and document uploads too.
Happy streaming!