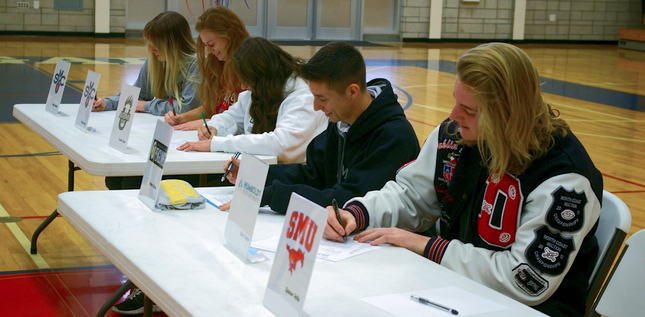 Nothing determines an athletic program's long-term success quite like talent evaluation. Not even a Hall of Fame coach can squeeze winning out of a talentless roster.
That means if you have a talented player on your team, scouts are looking for them. But finding the skillset they seek is not always such an easy task. As a coach or AD, you have to help your players get recruited.
Finding talent is the name of the game, and winning the game is an prize awarded to few. In fact, the art of scouting is so subjective that they say that if a scout hits on even half of his "finds," it's a spectacular average.
With so much at stake, it's no surprise that professional and major colleges teams invest so much time, money and personnel on scouting.
The sure things, the "blue-chippers" as they're called, make every team's must-have list. So the trick, then, for parents, high school coaches and small- and mid-size colleges hoping to draw attention to their son or daughter or the program's best players is to find new, creative ways to do so.
YouTube, recruiting websites and social media are swimming with player profiles and highlight videos, homemade and otherwise.
Recruiters burn hours devouring digital game highlights, but the experience can't begin to compare to watching a player perform live, interacting with coaches and teammates, reacting to a game official's questionable call. (Yes, character is part of the equation.)
But travel is expensive and time-consuming, requiring hotels, per diems, flights and rental cars. Pro scouts and college recruiters must justify each trip — maybe the one to your school.
So consider live video streaming your games, workouts and practice sessions — in essence, you can bringing the live performance they seek right to them. It's a win for the recruiter, it's a win for your player. What more could you ask for?