NFL's first global live-streaming experiment: A touchdown or fumble?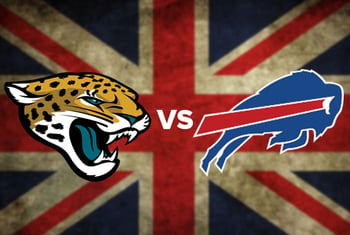 As far as gambles go, the NFL's first live-streamed, online game was a relatively low-risk experiment.

The game between the Buffalo Bills and Jacksonville Jaguars matched two lowly teams while most football fans in the United States were slurping coffee or still asleep. The game, played in London's Wembley Stadium, kicked off here at home at 9:30 a.m. Eastern Time.

The game was live-streamed by Yahoo.com, allowing viewers to watch on various platforms, including desktop, mobile, tablet, connected TVs and set-top boxes. Only fans in Buffalo and Jacksonville were able to watch on local TV.

So, how did it do?

According to Yahoo! and the NFL, the stream attracted 15.2 million unique viewers and 33.6 million total views. (Some dispute that.) And, they said, 33 percent of the streams were from international users across 185 countries.

But the webcast drew mixed reviews, such as ones from The Verge and USA TODAY. Most of the criticism focused on broadcast quality — that the stream was often blurry or pixelated, or that it occasionally froze and jumped.

We're spoiled, of course, by the experience of plopping down with friends in front of our big-screen TVs, with snacks at our elbows, the restroom down the hall and the pizza guy just a phone call away.

As live video streaming technology improves, we can of course expect these glitches to diminish.

This may have been only a test, but, financially, a win for the NFL. Yahoo! paid the league an estimated $20 million for the exclusive streaming rights, according to news reports.

Not bad for an experiment.