Ministry is hard.
But as we learn in Proverbs 11:14, "Where there is no guidance, a people falls, but in an abundance of counselors there is safety" (ESV).
Though you can find this "abundance of counselors" in friends and family, one of the best ways to seek counsel is to read books by godly men. Below are 5 books that I found encouraging while serving in pastoral ministry. It is my prayer that they encourage your heart as well.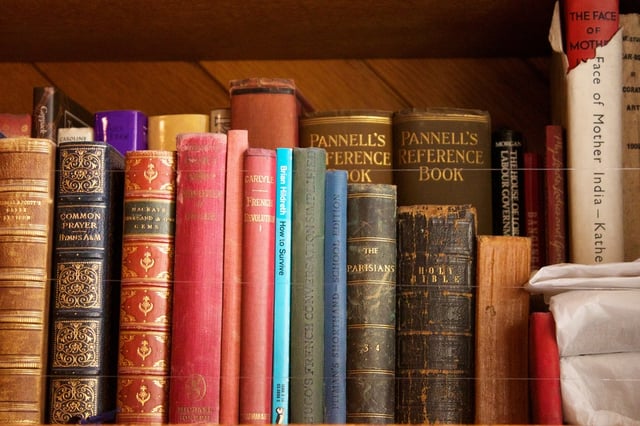 JOHN PIPER
Over the years, John Piper has helped thousands of pastors discover the delightfulness of abiding in God. He consistently challenges the status quo of how people "do" church and ministry in the 21st century, pushing us to find something much more simple, pure, and biblically grounded. Brothers, We are Not Professionals calls brothers in ministry to recalibrate their hearts to devote themselves anew to the radical work of the Lord.
PAUL TRIPP
Paul Tripp is best known for his unique ability to use the Scripture's teachings to help us understand issues of conflict and counseling. Though he concretely bases every conclusion in the Word of God, Tripp finds a way to never lose his down-to-earth voice. War of Words is a book every pastor should regularly take off his bookshelf, using its teachings in his counseling and personal life.
MARK DEVER
Spend 10 Sundays visiting different churches and you'll soon discover that there are countless ways to do church. Some value tradition, others value novelty; certain doctrines are emphasized and countless liturgies are followed. Mark Dever's Nine Marks of a Healthy Church will endure generations in a timeless manner, standing upon God's truth as the only yardstick and road map that directs our praxis in the Worship Center and Elder Meeting.
GENE GETZ
How shall we lead? Getz's volume on biblical leadership systematically surveys the Scripture, letting God be the ultimate leader of our ministries. The Bible is filled with both simple directives and tricky statements that require elders to be thoughtful in their interpretations. Elders and Leaders is simultaneously thorough and practical in it's presentation of God's plan for the leadership of the church.
KEVIN
DEYOUNG & TED KLUCK
The American church has slowly rebranded over recent decades to become more palatable to the ever-changing culture surrounding it. It's adapting its language and message to be more entertaining and edgy. There is a real danger, however, that the core message of the gospel is being compromised by such efforts. Why We're Not Emergent thoughtfully discusses the issues around the Emergent movement and how to best follow Jesus as 21st century believers in a rapidly transforming world.
If we didn't mention any of your most transformative books in the above list, please share them in the comments. Our lives will all be more enriched.
Recommended Reading:
Though technology can often feel like it pulls people away from the church, it's really an exceptional tool to help you connect with your fellow believers and spread God's Word.
Looking for technology companies that can help your ministry thrive? Check out our recommended list of seven church tech companies.
Image Source: Adam Tinworth via Flickr