We all know the struggle of endlessly flipping through Netflix titles looking for the perfect way to spend a Friday night. The truth is it can be difficult to find wholesome Christian movies to watch with your entire family. If you're trying to find a wonderful way to spend an evening, be sure to consider these five faith-rooted films.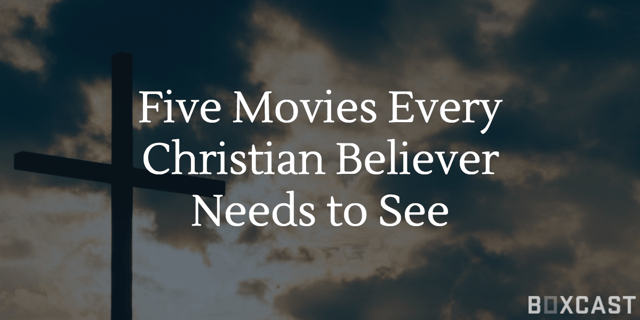 The War Room speaks to what can be achieved through prayer. This movie tells the story of a seemingly perfect couple with great jobs, a new home, and a wonderful daughter. But when faced with the temptations of the world, their shortcomings become visible. Their lives are forever changed when a wise older woman enters their lives and shows them the power of prayer.
When college student Josh is told he must abandon his faith in order to pass his philosophy class, he decides to debate his professor, played by renowned actor Kevin Sorbo, and defend his beliefs. His professor tells Josh that if he won't reach a consensus with the class, he must prove that God is not dead. God's Not Dead follows Josh in his journey to do just that.
A sheriff's deputy in Albany endures a terrible personal loss that causes him to question his integrity and faith. Though he can escape the troubles of the world at work, he must face them at home. Taking a stand, he vows to become a better parent to his son, encouraging his fellow law enforcement officers to do the same. Courageous tells action-packed drama of these men as they all discover the role of faith in their lives.
An unforeseen road closure brings together five strangers, each with a unique background and life story. The mysterious owner seems to know all about their problems and can fix them if they put their trust in him. Each stranger reacts differently to the truths the owner reveals about them. From The Encounter we learn what can happen when we put our faith in Jesus.
After seven years of marriage, a decorated firefighter's wife tells him that she wants a divorce. Fireproof tells the story of a man who puts it all on the line for a 40-day journey to save his relationship and rediscover what is truly important in life.
These movies all include messages that transcend the film industry. At the heart of each one is a message from the gospel. As believers, these movies are worth of our time and we should seek to understand how to best apply their learnings to our lives.
Editor's Note: These films are available on Pure Flix, the biggest source of online Christian family-friendly movies. Try it out - your first month is free.
Recommended Reading:
To find additional inspiration in your faith, consider these powerful and transformative ministry books.