You've been live streaming Sunday services for a while now, and you've improved the quality and professionalism of your broadcasts. Your crew has a handle on the basics of sound and lighting and your audience is grateful for the new access.
But why stop there?
While Sunday services seem to be the most popular events to stream, there are many other ceremonies and events hosted by the church that people would love to watch if they were available to them. Below are three events we recommend your church should start streaming.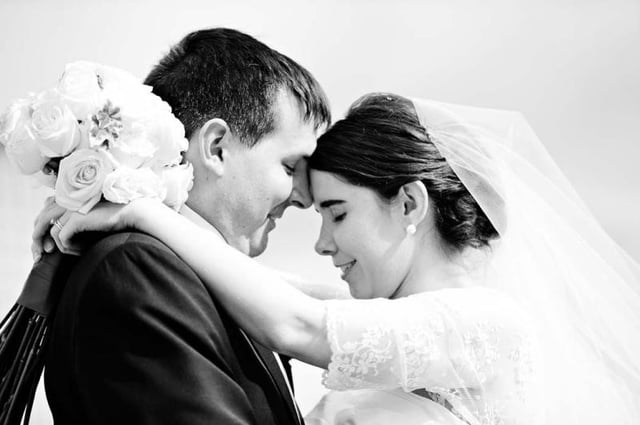 WEDDINGS
Weddings are a good example of events that are primed for streaming. Weddings are one of life's happiest moments. Still, now that family and friends are so commonly spread all over the country and world, not everyone who wants to be a part of the special day can be there in person.
Friends and family who can't attend the ceremony for various reasons won't have to wait for Facebook photos and videos to catch a glimpse of the event. With live video streaming, they can bear witness to the festivities as the couple exchange vows and walk down the aisle to start their new lives together.
BAPTISMS AND FUNERALS
The same holds true for baptisms and funerals. Baptisms are blessed events, but not something that everyone can attend. Live streaming allows distant family and friends to participate. Funerals are the same way. (In fact, BoxCast got its start when a funeral home director asked its founders to build a video solution so that families who couldn't attend their loved one's funeral could participate remotely.)
Though not every family will want to stream a private, sensitive event such as a funeral, many far-away loved ones will be incredibly grateful for the opportunity to share in these moments. It's a lovely and thoughtful service to offer to your members.
COMMUNITY EVENTS
Of course, not all live streams have to be private, family ceremonies. The church could also live stream holiday pageants, plays, graduation ceremonies and other events of interest to the community.
TIPS TO CONSIDER
Keep in mind that additional broadcasts require extra work. If, like most churches, you rely on volunteers to run your equipment, the ability to live stream more events will depend on the availability of workers.

Rather than overuse your

Sunday volunteers

, you might ask wedding guests or other family members if they are interested in helping with the broadcast and provide them with the necessary instruction. Alternatively, some families will be willing to pay for the service, which means you can hire a crew.

Different ceremonies also could pose new audio and lighting challenges, depending on where they are held. Before live streaming a new type of ceremony or event for the first time, experiment with the staging to make sure you'll be able to provide the best possible broadcast.
If during your test streams you notice that your lighting doesn't look the way you want it to, read How to Fix Your Church's Lighting Problems.
Image Source: Corey Balazowich via Flickr