Imagine going a month without your smartphone. Would you survive?
How would you get from point A to point B? Would your reputation suffer if you couldn't respond to an email within 30 minutes? Would your relationships hurt if you couldn't send a quick text at any given moment? How would you handle your time in an elevator? Could you overcome the silence enough to talk to a stranger for just a few moments?
This technological revolution isn't just changing our personal lives - it's also changing how we "do" church.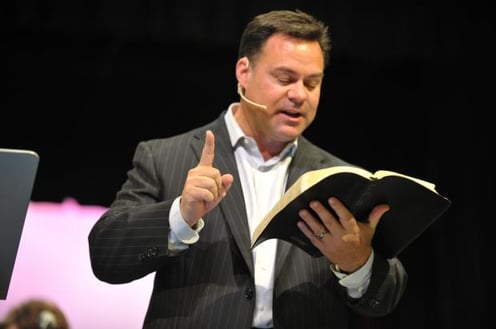 Still, I hear many people grapple with if this shift is okay, or if we should keep these technological advancements away from the church.
Seeking Solace in Scripture
To address this dilemma, consider this: In Mark 4, Jesus uses a simple parable to explain our role in the expansion of His kingdom.
The story begins: "A sower went out to sow..." As He explains to his disciples, it is our job to take the efficacious seed of the Bible and spread it liberally throughout the field of the world around us.
If technology gives us a platform through which we can fulfill this mission, technology certainly has a role in the church.
Technology and Church
Emerging websites and apps have allowed us to connect to our church communities in new ways, and now sermon podcasts and live video streaming let people tune into your service, even when they're lying sick in bed.
So how do you decide which technologies to embrace and which to steer clear of? Not everything new is worth accepting just for novelty's sake. I would argue that adopting different technologies is worthwhile when it aligns with your ministry and what you believe are your roles in the church and as a minister of gospel.
If live video streaming helps us sow the seed of the Word generously to the world around us, it is indeed necessary to incorporate into our ministries. To learn more about live streaming your church services, download How to Reach and Engage Your Congregation in a Digital World.