Imagine if every play, concert or sports game was preceded by a lengthy monologue of related events. How long would it take before you tuned it out?
Not long.
Yet, many churches are guilty of doing exactly that. They begin each service with church announcements, a chronicle of committee meetings, bake sales, baptisms, church trips, etc. that every member must sit through before they can begin to worship.
It's time to reconsider the tradition of church announcements. It's 2016, and there are better ways to share information - ways that won't delay the start of services and potentially drain the energy in the room.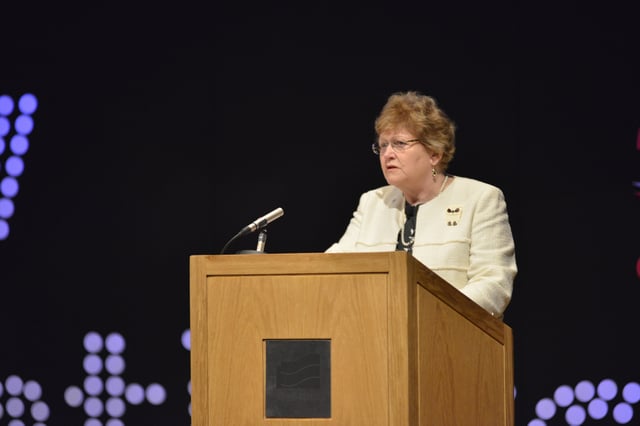 1. WEEKLY E-NEWSLETTERS
Online newsletters are a great way to deliver information in a way that lets people consume – on their own schedules – what's relevant to them. Plus, the ability to easily include photos and links allows you to share more content than what you could from the podium.
Click here to learn 6 Easy Ways Your Church Can Create Meaningful Newsletters.
2. WEBSITE
In that vein, your church website should have an up-to-date calendar for members to check. Remind people that this resource is available to them and be sure to keep it current.

3. SOCIAL MEDIA
Social media platforms are a great way to reach your audience. Facebook, Twitter, YouTube and Instagram can help you spread the word about upcoming church events. To learn how to leverage these mediums to grow your church's reach, check out this free guide.
If you're not ready to do away with announcements entirely, see if you can shorten them. A good starting point is to eliminate the events that are only of interest to a few. Consider that the majority of people tend to lose interest after just 90-120 seconds.
This isn't to say that your events aren't important. It's essential that you remind your community that the information they're used to hearing in the announcements is available elsewhere.
Recommended Reading:
If you're ready to make online resources more available to your community, your church website is a great place to start. To learn more, read 4 Ways to Make a Great Church Website. The post delves into four of the most important things that you can do on your site to engage both current and prospective members alike.
Image Source: Association for Project Management via Flickr