Deciding whether to incorporate live video streaming into one's ministry is a complex decision that is facing more and more church leaders around the country. Video streaming is a wonderful tool to better engage communities and touch more lives, but determining if it's right for you can be overwhelming.
It can be helpful to hear from other customers when deciding whether to use a service. In this post, Pastor Charles Moore from First Baptist Summit (Summit, OK) explains why he has found BoxCast to be a wonderful solution for his needs and how streaming his services has brought his community closer together than ever before.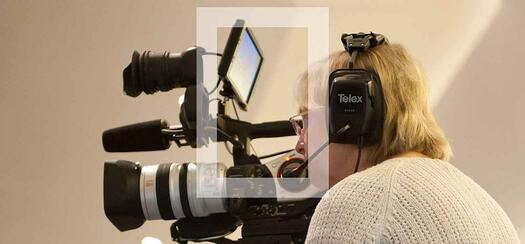 BoxCast: You started streaming your services in November 2014. Why did you decide to start?

Charles Moore: We've been streaming (using a variety of providers) for over a year as part of our initiative to be as relevant as we are revelational. After researching various service providers and testing several without any positive results, one of your customers suggested we use BoxCast. From the initial sales call to the point of installation (which went flawlessly), we've been impressed with BoxCast's simplicity and ease of use.

BoxCast: That's great to hear! When evaluating different streaming providers, what made us stand apart from the competition?
CM: The ease of use. Our staff is mainly volunteers, most of whom are between the ages of 18-26. I like that I'll know our service will be broadcasting simply by scheduling the event, without the hassle of logging-in to a computer or struggling with software. BoxCast stood out above the rest because it's a simple, but complete solution.
BoxCast: How do you use your BoxCaster? What do you like most about it?
CM: We broadcast our Sunday Worship experience, our mid-week Bible study and a ministry training program for our students who are training to become ministers. We really love BoxCast for two reasons: First, if we ever have a problem with our broadcast, your support team is on it before we even realize it's happening. And second, our members love having the ability to watch the broadcast regardless of the device they use.
BoxCast: How has your community reacted?
CM: Our online community has been extremely supportive. The first week we used BoxCast, we had a funeral service for a member whose family lived across the country. Though many of them couldn't attend the service in person, we sent them a link to the service so they could participate virtually. Additionally, the ability to watch archived video has been a great blessing as many of our members are active in the armed forces and can "be at The Summit" while deployed.
BoxCast: Anything else you'd like to add?
CM: Our congregation has at least five generations represented. We rejoice when we have some of our most "seasoned" members view our services online. Recently, one member - who now lives in a California retirement facility - called me to say she watches the service on her tablet. (By the way, she's in her eighties.) Our ministry has now gone beyond the four walls into the world. Thank you BoxCast for being part of our team.