This post talks about how to use emoji effectively as a means to communicate with your organization's audiences. It's part of our series on How to Start Live Streaming.
What began as a fun addition to person-to-person communication, emoji have now entered the mainstream. More and more organizations are using emoji in a professional communication setting.
Will it last? Is it a fad? Who knows 🤔.
You think emoji aren't professional enough for your organization? No problem. Don't use them 🙅‍♂️.
Side Note: As a marketer, I myself, was a little late to the game. I was dubious at first, but I ultimately came to value the upsides.
Organizations can use emojis to:
1️⃣ To become more approachable and fun
2️⃣ To seem relevant to younger audiences
3️⃣ To create text fields that stand out
Ways Organizations Use Emoji
Email Subject Lines
The point of an email subject line is to stand out from other subject lines. Emoji can be a very effective way to do that.
As I write this, yesterday was Cyber Monday. Check out what my email inbox looked like. Which of these are you more likely to click on?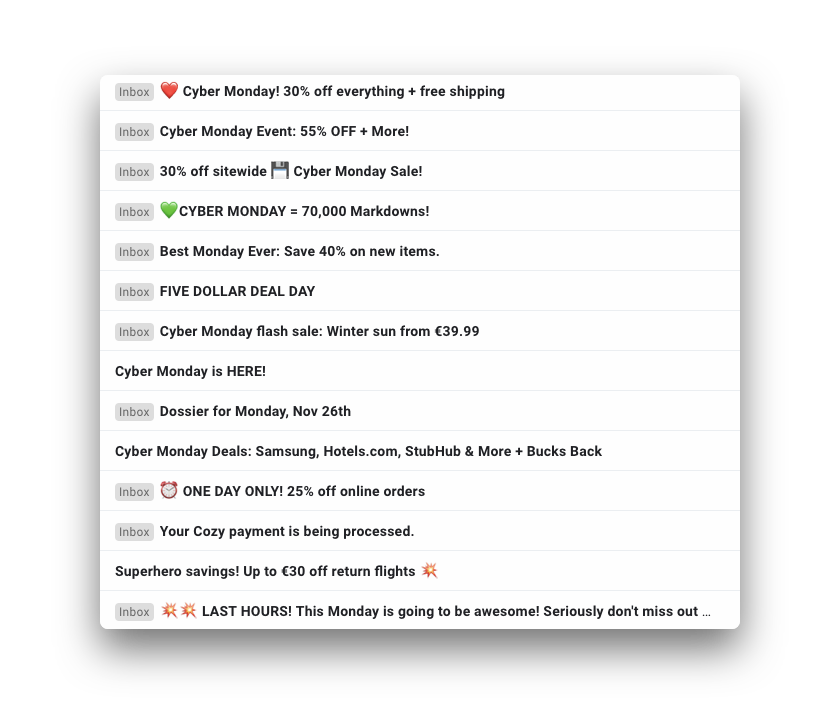 While this example shows a bunch of sales, you can use an emoji in all sorts of other email subject line contexts.
Note: Emojis may appear differently on various email clients.
Conveying Emotions in Text
Emotion is sometimes hard to convey in words 😫. I'm sure anyone can recall more than a few texts or emails exchanged where the audience interpreted the words the wrong way 😬.
An emoji can be a great way to establish and attach feelings and emotions to a body of text 😁.
Social Media Posts
There is no place that emoji are more at home than the approachable, fun, crowded world of social media. Social media is where the younger-leaning, more approachable side of your brand lives. It's also a place where standing out means more than other distribution channels. It's a natural fit for emoji.
Note: Emojis may appear differently on various social media platforms
Bullet Points
Whether you usually use dashes, dots, squares, or numbers, emoji make bullet points more fun.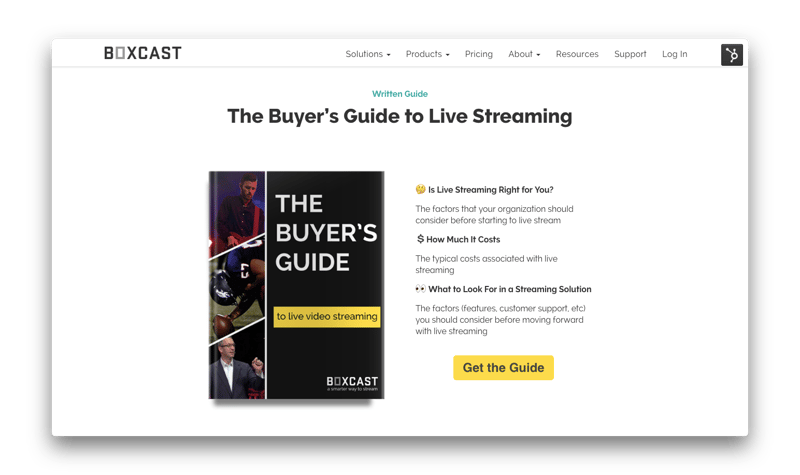 An Example of Effective Emoji Use
The most effective way I've seen emojis used is in the hands of sports communication directors.
Schools and colleges have somewhat standardized event announcements on social media. They share details about the event and relevant links. They use emojis as bullet points. The announcements are fun, visible, and intuitive.
How to Get Emoji on Your Computer Keyboard
While it's easy to access an emoji keyboard on your mobile device, the keyboard may be less obvious on your computer keyboard. Instead of copying and pasting from Emojipedia, Windows and Mac now both have easy shortcuts:
Windows: Win + period (.) or Win + semicolon (;)
Mac: CTRL + CMD + Space
Final Thoughts + Further Reading
Here at BoxCast, we provide live video streaming for organizations. We've made it easy to add emojis to broadcast names and descriptions.
Happy Streaming 😃!