Since their conception, cable access channels have worked to provide a level of transparency between a city government and its residents. However, as the City of Avon Lake's Barb Cagley notes in the video below, these channels are only beneficial to the people who know to look for them.
Additionally, in an era of cord cutting, the number of people who can even access these channels is diminishing. People are opting to go digital, choosing to watch online content like Netflix or Hulu instead of paying for cable. Even most sports games are now available to be streamed online.
If your city council wants to increase engagement and civic awareness, a cable channel is no longer the way to go. You need to bring your content to where people spend their time – online.
Watch the video below to learn why the City of Avon Lake chose to start live streaming their city council meetings to their website.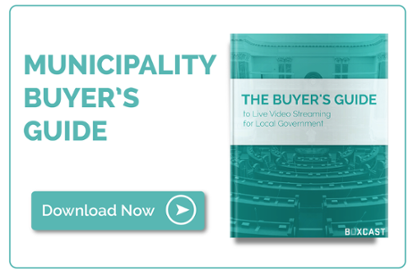 Recommended Reading:
Did you know that streaming your content online might not take any additional creative work? How to Modernize Your Government Access Channel will give you some pointers on how to expand your city council's digital presence.