City councils around the country have started to live stream their council meetings online. Not only is streaming a great way to be transparent with residents, but it's also proven to be an incredible way to increase civic engagement.
Still, determining how to start live streaming can seem daunting. After all, incorporating new technologies in the municipal space is often coupled with extended research and frustratingly long implementation timelines.
It doesn't have to be that way.
This post lists three easy steps you can take to be ready to stream your public meetings.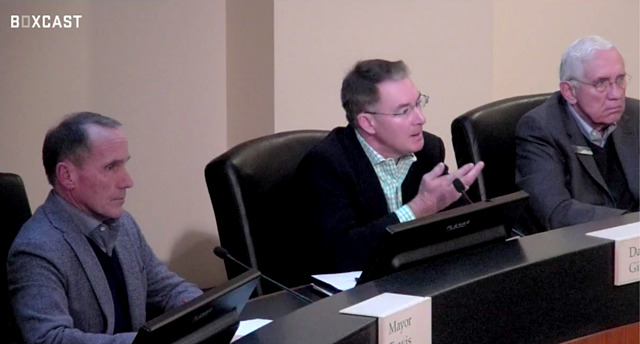 1. Check Your Internet speed
Your internet connection is the key variable that will affect the quality of the stream. When it comes to streaming, internet connection refers to your upload speed, not your download speed (watch this video to learn more about what that means). With BoxCast's live streaming platform, an upload speed of 5mbps will ensure a beautiful and smooth HD stream.
Though some streaming providers can take a Wi-Fi connection, a hard-line connection will always guarantee a more reliable connection.
Questions to consider: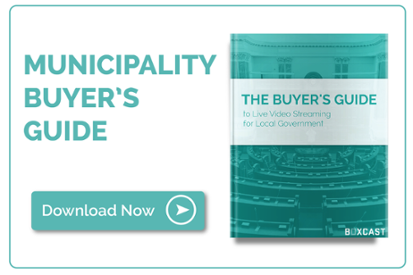 2. Evaluate Your Production Setup
Production setups can be as easy or as complicated as you want them to be. In their easiest form, you can purchase a $250 HD camcorder and set it up on a tripod to create a great stream. A more sophisticated production could include installing a camera and microphone system in your council chambers.
To elevate your production even more, use a remote-controlled Pan-Tilt-Zoom (PTZ) camera or a video switcher to incorporate multiple camera angles into your broadcast.
If you're unsure of which equipment is right for your city hall, this list of suggested equipment will point you in the right direction.
Questions to consider:
How many camera angles do I want to have?

Do I have staff members available for live video switching (moving between camera angles)?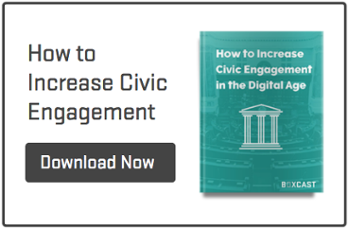 3. Pick an easy-to-use, affordable streaming platform.
Live streaming is no longer just for the big cities with big city budgets. At BoxCast, our goal is to help municipalities of all sizes better engage their residents and become more transparent. In that vein, we have a streaming plan that will meet the needs of every municipality, no matter how small the budget.
As you're weighing different streaming providers, be sure to consider these important features:
Automatic Archiving – does the provider offer the ability to keep video-on-demand of your meetings to watch for later use?
Simulcasting – streaming to your website is most important, but a platform that integrates with Facebook Live, YouTube Live, or AppleTV can help you connect with even more viewers.
Ease-of-Use – your meetings already require a lot of preparation; look for a platform that doesn't cause additional hassle.
Questions to consider:
Do I want accessible recordings of my council meetings once they're over?

Where do I want to keep the streams after they are complete?

Where do I want viewers to be able to access my broadcasts?

Do I want to be able to do all of this without IT?
Recommended Reading:
There's a lot to evaluate when it comes to choosing the right streaming provider for you. The Buyer's Guide to Live Video Streaming identifies some of the most important talking points to best prepare you for that search.