Live Streaming by Industry, Live Streaming Hardware
Best Live Video Streaming Equipment for Local Government
BoxCast Team • March 22, 2017
This post covers the cameras, tripods, and production equipment that we have seen work well for local government video. It's part of our series on local government live streaming.
So you've decided that your city hall could use some new cameras.
Regardless of whether you're renovating your auditorium or want to start live streaming your meetings, you've probably noticed that there are a ton of options when it comes to equipment.
Which equipment is best for you?
After working with municipalities of all sizes to figure out the best video setup for them, we decided to put together a comprehensive list of our favorite gear.
Cameras
Canon Vixia HF R700

($279.00)

Why we like it:

This intuitive and easy-to-use R700 captures video in amazing quality, making it an easy choice for basic, easy HD video.

Canon VIXIA HF G20

($799.00)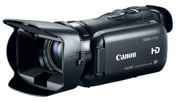 Why we like it:

There's a common misconception that to look good on a live video stream, you have to update your entire lighting system. This HD camera proves that theory wrong and looks great in low light.

Panasonic AG-DVX200

($4,195.00)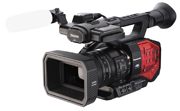 Why we like it:

This camera will let you make the jump to 4K. Plus, it's easy to compose and capture beautiful shots with its Integrated Leica Zoom Lens.


PTZ Camera & Equipment
PTZOptics 20x-SDI Gen 2

($1,699.00)

PTZ Optics Joystick Controller

($649.00)

Why we like it

: If you opt for a PTZ camera, you'll need a way to control it. PTZ optics offers an affordable controller that lets you wirelessly control the pan, tilt, and zoom of your camera.
Tripods
Magnus VT-4000

($149.95)

Why we like it:

This durable tripod is a wonderful tool that will grow with you as you improve on your own production skills. Great for any level, its fluid drag head lets you tilt and pan so that there's no jerkiness to your image. It also has both rubber and spiked feet, making it great for indoor and outdoor use.
Production Equipment
Wirecast

(starts at $495.00)

Why we like it:

Wirecast is a user-friendly software switcher that lets you switch back and forth between various camera angles and incorporate overlays onto your stream. Keep in mind that software switchers (as opposed to hardware ones) require that you buy a

video capture card

so that your computer can receive individual video signals.

Blackmagic ATEM 4K

($1,610.25)
Final Thoughts + Further Reading
If you've decided to stream but aren't sure which streaming provider is right for your municipality, you're not alone. The free Buyer's Guide to Live Video Streaming highlights key features to consider when evaluating your different options.