"Jesus answered them, 'Truly, truly, I say to you, you are seeking me, not because you saw signs, but because you ate your fill of the loaves. Do not work for the food that perishes, but for the food that endures to eternal life, which the Son of Man will give to you. For on him God the Father has set his seal.'"
(John 6:26-27 ESV)
What do you want from Jesus?
Why are you following Him? What does your heart hope for in return for being a faithful and obedient disciple? More pointedly, what do you truly want from Him in your life?
Though such questions seem superficial, taking time to answer them fully will unveil the deepest motivations of our hearts.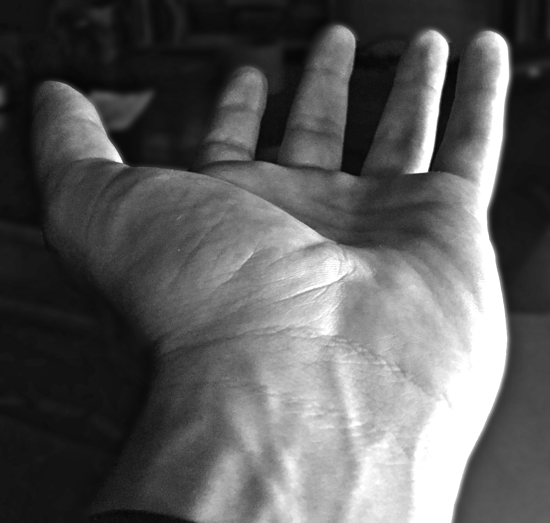 Jesus cared a great deal about the state of His disciples' hearts. In John 6, He does not subtly ask His followers why they're with Him. Instead, He directly rebukes them for seeking Him with selfish motives.
When they should have sought to understand the meaning of Jesus' signs, which pointed heavenward toward things of eternal value, His disciples were more concerned with filling their bellies. Understanding that the sensory satisfaction of a full stomach would only last a few short hours, Jesus implores His disciples to reprioritize their lives and recalibrate their minds to treasure the things that sustain life eternally rather than temporally.
The wonderful thing about what Christ asks of His disciples is that it is not strenuous or unattainable. In fact, it's really no work at all. Jesus pleads for believers to put aside their earthly interests and to instead open their hearts and establish the free grace of God as their sole treasure. In other words, He asks His followers to treasure Him and Him alone.
Verse 27 marks the most important portion of this passage, as Jesus explains why He makes this request. He explains that "on him God the Father has set his seal."
Jesus wants his own to seek Him above all because He is worth pursuing above all. Richly abiding in Him is the ultimate joy that we could ever discover. He is the prize. He is the reward. His value unfathomably surpasses that of anything else we could ever desire.
So, what do you want from Jesus? Why are you following Him?
Jesus wants you to simply want Him, for only then will we move beyond the meaningless temporal things of this world and come to bask in the eternal blessings that He freely offers and that can only be found in Him. Oh Lord, transform our hearts by the Holy Spirit to seek more and more, and treasure You for the remainder of our days.
____________________________________________
For more devotional posts from Brett, consider:
Or, listen to the Exceedingly Enough podcast for a quick source of encouragement and inspiration to you throughout your day.