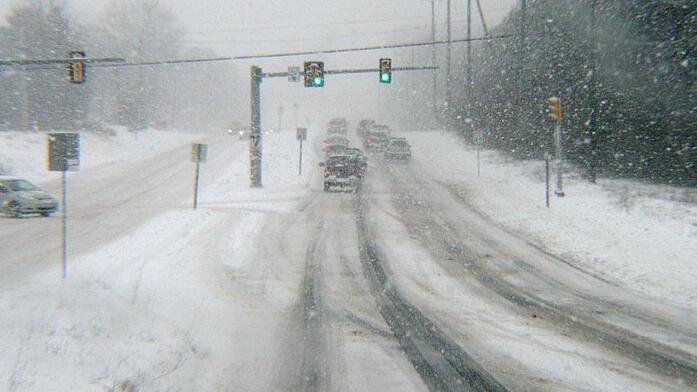 We love doing what we do because it allows people to share in moments that they couldn't have otherwise.
Brandon Lovelace of Parkwood Baptist Church (NC) opened up to us about the ways that BoxCast has helped him reach his community members, even when snowstorms or thousands of miles keep them from attending church.
BoxCast: You had more than 500 people tune into one of your recent streams. Can you tell us a little more about that?
This past January, we were faced with a rough snowstorm that hindered many people's mobility. On Saturday night, we reminded everyone that we would be streaming the next morning's service. As a result, we saw the biggest online audience ever. It was wonderful to be able to worship together as the local church despite the horrendous weather.
BoxCast: Why did you decide to start streaming in the first place?
We started streaming our worship services because we wanted to share the Gospel beyond our local community. Though we weren't explicitly asked for an online service, we knew it was a resource we wanted to offer.
Since we began, we haven't looked back! We use Church Online Platform as the front door user-end of the service. They have a lot of great features and have been a wonderful platform for us.
BoxCast: How do you use your BoxCaster? For what types of events?
We use our BoxCaster every week to stream our Sunday worship services. We also stream other large events, like our Christmas production or Student Discipleship Weekends.
Last summer, we tested out the wireless function of the BoxCaster at our student summer camp. Though the internet at the camp was very poor (it's by a beach!), we turned an iPhone into a hotspot and streamed every morning and evening worship service. It worked perfectly!
BoxCast: How has your community reacted?
Our community members – especially those who are sick, in the hospital, or unable to make it on a particular Sunday – are very grateful to be able to watch our services online.
In the spirit of complete candor, I've seen a few cases where folks have chosen to worship online rather than attend church in person. It's something we're working through because we want people to be involved in the community of the church, and not just watch online once a week.
Still, we've also heard several stories about people who first heard the Gospel through our online service! Reaching new people is part of the reason we stream.
BoxCast: That's wonderful to hear. Anything else you'd like to add?
I have one more story I'd like to share. Some of our missionaries in Copan, Honduras introduced our streams to a local restaurant owner. He now tunes in almost every week from his office at the restaurant.
Occasionally, he even shows the streams on the televisions by the bar so that anyone walking by can hear the music or sermon. It's a great encouragement to know that he is watching and listening!
With the success that we've had, I've recommended BoxCast to many of my friends. Thanks!
---
Snow days are a wonderful way to utilize the power of live video streaming. But Sunday Services aren't the only things you can stream! If you're looking for ideas, here are the other events your church needs to be streaming.
Image Source: Allan Askar via Flickr