How many times have you video chatted this week? More times than you'd have ever imagined a few years ago? Yeah, us too. Here's the thing: Your webcam and its video quality could be better. A lot better. Keep reading for our top recommendations for webcams for different levels of video production expertise.
Table of Contents
Why You Need an External Webcam
The camera built into your computer might get the job done in a pinch, but external webcams are more crisp, have better dynamic range, handle low-light situations better, and allow you to position your camera somewhere away from your screen.
The beauty of streaming software like Producer by BoxCast is that you can start live streaming directly from your computer in just a few clicks. Producer is your own professional streaming studio, right on your device. With Producer, you can live stream, host virtual and hybrid events, produce podcasts, and share screens directly from a web browser. See everything you can do with Producer here.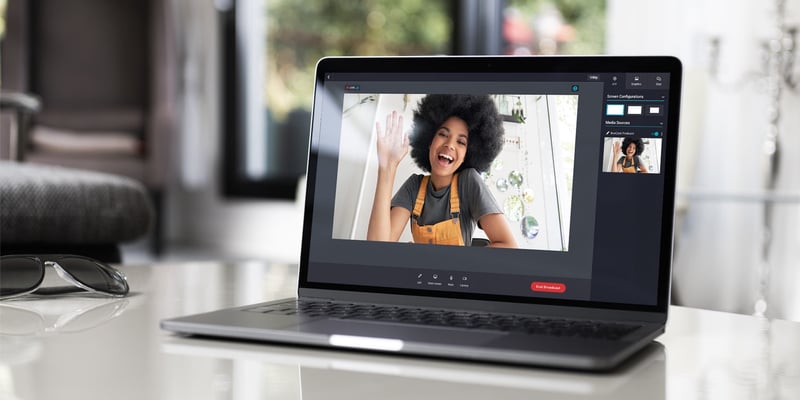 Regardless of your software setup, you can really increase your production quality by using an external webcam or even a switcher (keep reading for more on that).
The 3 Best Webcams for Live Streaming
We're here to shed light on how you can get all the advantages of external webcams for yourself with a few simple recommendations. You'll have better control over your video and drastically enhance your production value when live streaming with webcams.
1. A Dedicated Webcam: Elgato Facecam
The easiest way to capture high quality video on a computer for live streams is to use an external webcam like Elgato's Facecam, designed specifically for remote streaming and simple setups.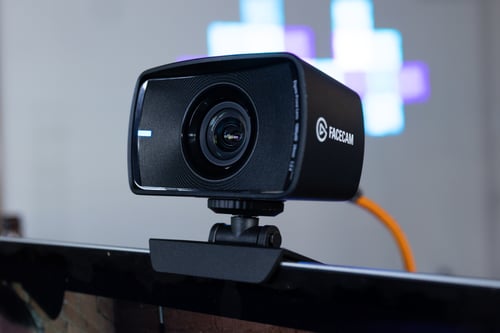 The Facecam skillfully combines ease-of-use and flexibility, making it great for beginners and experienced streamers. After putting it through its paces for a couple of weeks, we still highly recommend it: The Facecam works well right out of the box, but integrates seamlessly with free downloadable software from Elgato called Camera Hub.
This software allows you to dial in your camera settings to get your picture to look exactly how you'd like: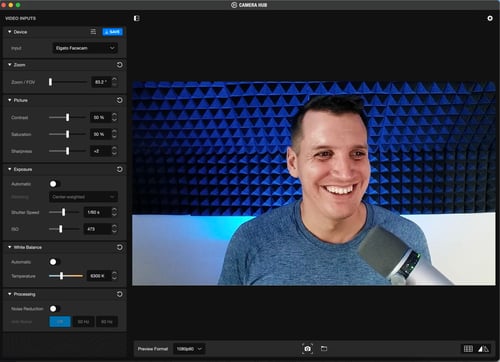 You can mount the Facecam directly to your laptop screen with the provided mount. It also includes a quarter-inch standard tripod mount to set up with a budget or tabletop tripod. You can learn more about the tech built into the camera directly from El Gato.

Check out our Elgato Facecam quality test using Producer:
2. Webcam + Beginner Camera for Video Production: Sony ZV-E10
If you're looking for more than just a webcam, take your videography to the next level with Sony's ZV-E10. This is a great starter camera for vloggers that doubles as a webcam.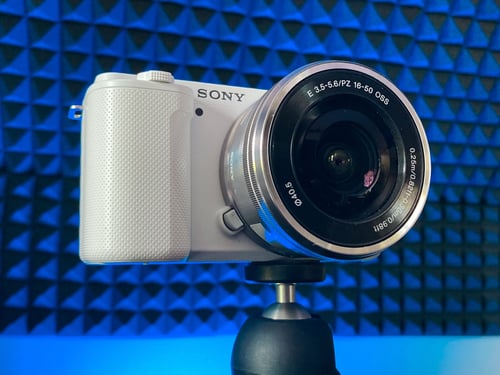 The ZV-E10 has a USB-C port that charges the camera's battery and connects to your computer. This means you don't need a separate capture card to use the camera with streaming software like Producer.
Because it's made for entry level video production and vlogging, the ZV-E10 outperforms most dedicated webcams with its larger sensor size and ability to record video up to 4K at 30 frames per second. It also has some essential features that can make your at-home setup look great, like background defocusing and a portrait mode that helps your skin tone look smoother!
Lastly, the ZV-E10 can scale with your productions over time should you decide to upgrade to more professional prime or cinema lenses that have Sony's E-mount compatibility.
Check out our Sony ZV-E10 quality test using Producer to see how good it looks:
3. Using the Camera You Already Own
If you already own a video camera with a clean HDMI output, you can skip the step of buying a dedicated webcam, and connect your video camera to your streaming software by using a video capture card.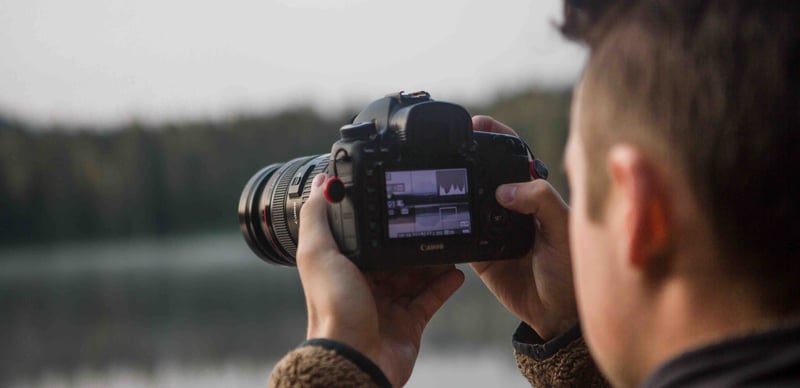 Simply put, a capture card is a device that allows you to connect an HDMI video signal to your computer as a readable input. Elgato makes the best capture cards in the business. We recommend the Elgato Cam Link 4K or HD60 S+ for plug-and-play streaming with the camera you already have.
A Few Quick Webcam Live Streaming Tips:
Improve lighting with a webcam
It helps to have some directional light to separate you from your background, and make you look more presentable. If you can't manage to use natural lighting from a window, we highly recommend adding some light by using a simple laptop mountable light like the LumeCube's Conference Lighting Kit, which can attach directly to your computer monitor.
Connect a video switcher to use multiple cameras in your live stream
If you want to produce a multi-cam live stream — either by connecting multiple cameras or switching between multiple video sources — we recommend using a video switcher. Do this by connecting all of your video sources to a switcher first, and then launch your streaming software. Entry-level switchers like Blackmagic's ATEM Mini are powerful yet simple to use, and automatically work as a webcam via USB-C without the need for a capture card.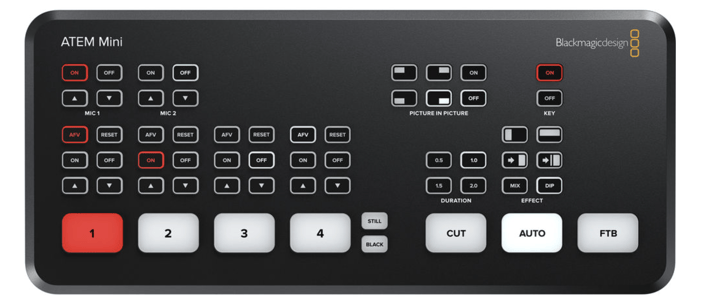 Final Thoughts + Further Reading
All the cameras we recommended in this video can also be found on our Kit page. But remember: camera quality isn't the only thing that's going to help you deliver professional live streams. Good lighting, high quality sound, camera position, and your physical presence and delivery all matter.
Watch three quick tips for delivering high quality streams directly from home:
To learn more about incorporating better quality audio, check out our article on the best USB mics for live streaming. You can also browse the best video equipment for every level and learn how to stream picture-in-picture video while presenting a slideshow.
Live Stream Straight From Your Computer for Free
With Producer by BoxCast, you can live stream directly from your device with professional quality and streaming tools in minutes. Get started with a 14-day, free trial.