It's no secret that I live and breathe "church." I play the drums on our worship team, am involved in college and career ministry, and even spend my workdays partnering with churches to best spread the Gospel.
This means that I've spent a lot of time with churches and have seen what works best for them when it comes to streaming.
Almost every church has success streaming their Sunday services, but here are some additional ways that you and your ministry can use streaming to glorify God and bless your church body.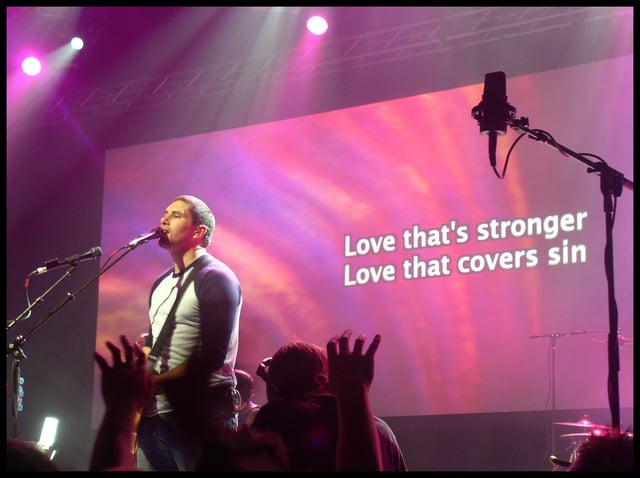 1. PRAYER FOR THOSE WHO ARE SICK
Live video streaming is a wonderful way to bring God to individuals who often need it the most.
Recently, I had the incredible experience of praying for a fellow congregant who was in the hospital. The entire congregation turned toward the video camera, reached out their hands, and prayed. From the hospital miles away, he and his family watched on an iPad as their friends and family prayed for him. As the tears streamed down the faces of those around me, I could tell that God was with us.
2. WORSHIP REHEARSAL
Many churches have begun to stream their worship rehearsals, knowing that BoxCast automatically archives every stream for on-demand viewing. Much like a football team would review their highlight reels before a game, worship bands use the archived video to listen to themselves and analyze their on-stage performance.
3. ELDER MEETINGS
Though Elders or Deacons are some of the church's most devoted members, even they will occasionally have to miss a meeting. BoxCast's "private broadcast" functionality ensures that only people with a specific link can see an event.
Consider "privately" streaming Elder Meetings so that your Elders are always attuned to your church's most pressing matters, even when they can't make a particular gathering.
4. YOUTH GROUP
Streaming Youth Group events is a great way to keep parents in the loop and help them extend the discussion right into their living rooms. It's a wonderful way to help parents hold their children accountable to the spiritual lessons they're learning at church.
5. AUTHORS/CONCERTS/RETREATS
Churches often host several large events a year, whether it be inviting a renowned pastor to speak or welcoming a worship artist to perform. The high demand for these events can mean that tickets sell out, leaving many people without a seat in your sanctuary. BoxCast gives you the ability to offer a ticket price to access an online stream, helping you open the event to people beyond the walls of your church.
With your help, we're just beginning to uncover the potential of what can be streamed. If your church has streamed any events that we haven't mentioned, or there are any events that you want your church to stream, please share in the comments below!
Recommended Reading:
If you're looking to take some of your streams to the next level, consider using lower thirds. This post explains what that means and why churches love them.
Image Source: Eli Braud via Flickr