The debate over whether churches need websites is over.
Despite a few holdouts, the consensus is that churches, particularly those that hope to thrive, need a presence online.
No one sets out to build a bad website, but some organizations don't put enough strategic thought into it and throw up a confusing mix of art, information and graphics, making it difficult to navigate and hard to interact with.
While companies like Squarespace, WordPress, or FaithConnector have taken a lot of the guesswork out of designing a site, there are some key principles to keep in mind: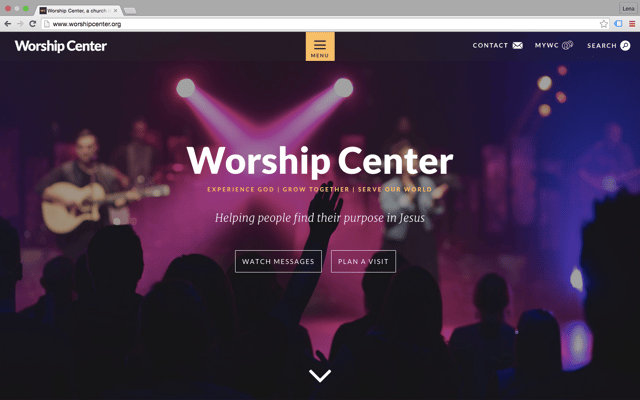 1. MAP IT OUT
Don't start randomly adding pages to a site as you think of information – that results in a website that's hard to follow. Determine the content beforehand, decide what goes on what page and diagram the structure so it flow logically.
Easy navigation is key.
2. DON'T FORGET THE IMPORTANT STUFF
Most visitors to a website are looking for basic information: service times, phone numbers, addresses, locations etc. Make that material easy to locate and keep it current.
3. GO MOBILE
Not everyone searches on a laptop. A mobile-responsive website reconfigures itself to work well on a smartphone or tablet, too.
4. KEEP IT SIMPLE
Remember the early days of the internet when sites packed as much information as possible onto their homepages? And the more fonts and colors, the better? Site design has come a long way. Keep it clean and uncluttered with pleasing graphics.
Check out Worship Center's website (Lancaster, PA) for a great example. It's captivating, yet simple.
5. INCLUDE THE COMMUNITY
A church is a community and its website should reflect that. Post stories, pictures and videos of church events and keep them updated. Invite members to submit their own items.
Not only are websites a wonderful way to engage current members, providing them with additional resources and ways to strengthen their faith, but they're also a wonderful tool to help welcome and attract new members to the church.
Still need inspiration? Here are 50 great church websites.
Recommended Reading:
For more ways to reach your community, download our free guide, How to Reach and Engage Your Congregation in a Digital World.
Image Source: Worshipcenter.org