Creating and managing a website for your church can be a daunting task — especially if you're not super-tech savvy. There are so many website builders available … which one should you choose, and why?
To learn how to create and maintain a great church website using Sites, schedule a meeting with our friendly experts.
Table of Contents
Consider + Compare Multiple Factors
Frequently Asked Questions
Final Thoughts + Further Reading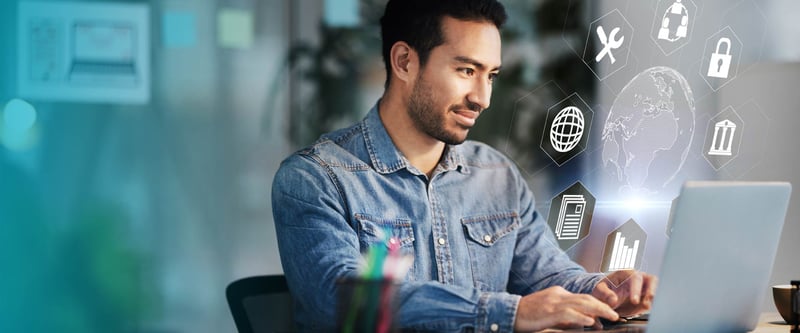 Consider + Compare Multiple Factors
When it comes to websites, there's no one-size-fits-all template for every church. That's why it's important to do a little homework before choosing a website builder. Beyond the cost of creating and maintaining your site, there are other key factors to consider to be sure your website serves not only your ministry, but also your members and visitors.
In this post, we compare BoxCast Sites with one of the most popular website builders (WordPress) and explore which is the better choice for your church.
1. How Secure Is Your Website?
As you may already know, WordPress is a popular website builder. WordPress got its start as a blogging platform, and since has grown more complex. If you use WordPress, you can choose different themes and plug-ins to customize your site. Most themes or plug-ins release updates regularly, but it's up to you to ensure the update is run to maintain a secure website, because:
Security weaknesses can occur if updates aren't run promptly.
If a theme or plug-in isn't updated, it can cause security issues.
Sites, BoxCast's website builder, is designed to be secure and easy to manage. So easy, in fact, you don't have to ever update anything. Our team does that for you — so you can have more time to focus on creating content for your church website without worrying about constant technical maintenance.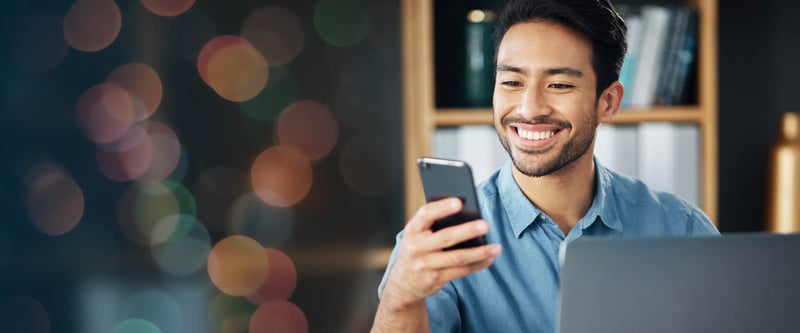 2. Is Your Site Intuitive + Easy to Use?
Another advantage of Sites over WordPress? Everything you need comes in one package. While WordPress is technically free, you do need to pay for premium themes, plug-ins, and other features individually. This can add up and quickly get expensive.
You might also need to worry about configuration issues to be sure the elements work well together. That's why a lot of churches that use WordPress also hire a web developer to handle the more technical aspects. Because it's not always easy to DIY it.
With Sites, everything you need is in one place to streamline your workflow. There's a variety of widgets — from a customizable BoxCast video player to widgets for donations, scheduling, and more — that allow you to easily drag and drop content into your site. Better still? They're all compatible with one another.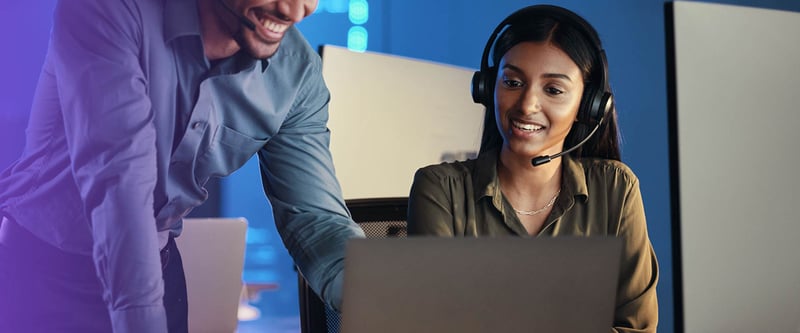 3. Can You Get Support When You Need It?
Having access to readily available, reliable customer support is crucial when you're creating a website. If you're using WordPress, you should know it's an open-source platform. That means anyone can create a theme or plug-in. And if the developer of your chosen theme isn't a WordPress team member, getting support for each element may prove difficult.
Sites has you covered seven days a week — yes, even Sundays! BoxCast's knowledgeable Customer Support team can be reached by phone, email, or chat to help promptly answer questions and troubleshoot any issues with the platform.
4. Is Your Site SEO Optimized?
Finally, optimizing your website can be challenging if you use WordPress — particularly if you're unfamiliar with SEO. It takes time and effort to make WordPress SEO friendly.
You don't have to worry about that with Sites, because our team makes sure your website is already optimized for search engines. We offer simple ways to add SEO keywords and alt text to your site, which makes it easier for people to find your content.
FAQ
Is WordPress free to use?
It's free to sign up for WordPress. However, there are other costs that come with using it. Domain names, hosting services, premium themes and plug-ins, plus support and maintenance are all extra. You may consider using a comprehensive website builder like Sites or paying a professional web developer to create and maintain your website, as it can be complicated.
What's included with BoxCast Sites's monthly fee?
Sites' monthly fee includes everything you need to build and maintain your site, including drag-and-drop widgets and church-specific themes. Domain names and hosting services need to be obtained by a third party. The simplicity of Sites allows you to build and update your site without the cost of a web developer.
Will WordPress migrate my current website to its platform?
No, WordPress won't import your current website content to their platform.
Will BoxCast Sites migrate my current website to its platform?
Yes! For a one-time setup fee, BoxCast will migrate your images and copy, incorporate the theme of your choice, reroute your domain to the proper address, and publish your website for you.
Final Thoughts + Further Reading
If you're looking for a website builder that's secure, easy to use, optimized, and includes live support when you need it, Sites is the smart choice for your church. It's designed to simplify your workflow, integrates seamlessly with the BoxCast Platform and live streaming service, and comes with all you need in one package. Plus Sites was made specifically with churches in mind. For a streamlined, more efficient website-building experience, it's a no-brainer: Go with Sites.