Have you ever watched a video with no or really bad audio? Whether it's play-by-play commentary during a sporting event or a church choir singing its best song, viewers want the audio to be great. In this post, we'll outline how to fix any issues you might be having with your broadcast's audio.
Is It Bad to Have No Audio?
A live broadcast without audio can be painful to watch. If you can't provide an audio feed, almost any audio is better than no audio for your viewers. Even if it's just from the camera microphone picking up the speaker or the ambient sounds of the event, folks tuning in will appreciate knowing the audio it isn't "broken."
If you have to stream without audio, you might try using our Graphic Overlays feature to add an overlay saying something like: "Unfortunately, this live stream doesn't have audio."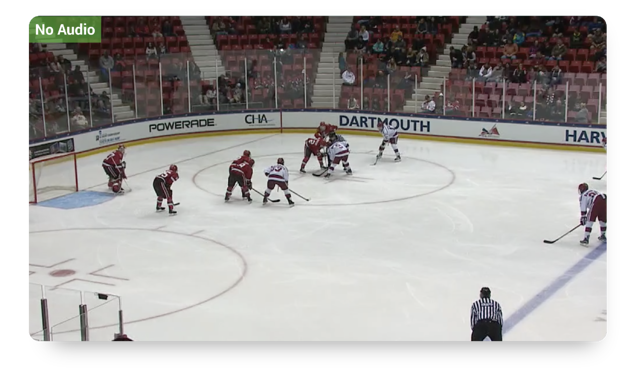 What If audio levels are too low or high?
If you're getting audio from a soundboard, try turning the levels up or down a little bit. Also check to see if there's equipment in the path of your audio that has adjustments you can make that might affect the audio signal. For example, if you're using a direct box (DI box), check to see if there is a pad switch you can toggle. Many boxes have these switches, which can be used to lower the level of the signal. Or maybe the pad was already switched on, and disengaging it will make your signal louder.
FYI: BoxCast offers a feature called Low Latency Preview, which can help you monitor and troubleshoot the audio of your broadcast.
How do I fix a buzzing noise in my Stream?
Buzzing or audio noise can come from a lot of things. It can come from the cables, audio mixer, or directly from the source audio, like a microphone or another sound source. The post below goes into more detail on what might be causing the buzz and how to troubleshoot those kinds of issues:
It could be an issue with mixing unbalanced and balanced audio signals. Here's more on what that means and how to combat it:
How long Should audio cables Run?
The most common cables used for audio in the video production space are RCA, ¼ inch, and XLR. Unbalanced connections like RCA and ¼-inch cables should be run as short as possible to avoid noise issues — 25 feet is the maximum length you should ever run. XLR cables send a balanced signal, so they can generally be used up to several hundred feet.
As a general rule, you should try to use cables that are the length you actually need (with a little slack). Don't use a 100-foot cable when a 20-foot cable will do, unless you absolutely must.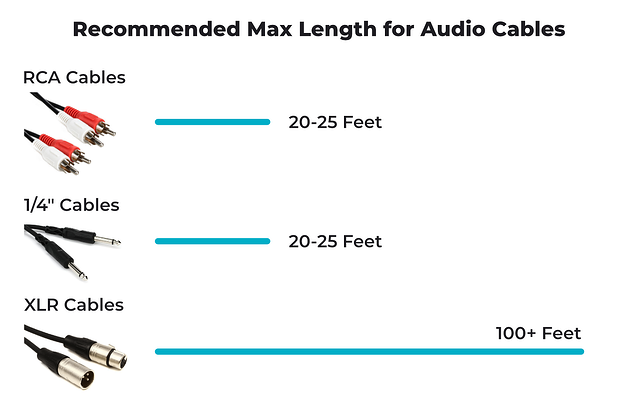 Final Thoughts + Additional Resources
Here at BoxCast, we understand that producing a live broadcast can be stressful, so we try to do everything we can do to take the struggle out of streaming. If you sign up to stream your events with us, our knowledgeable streaming coaches are available seven days a week to answer questions and help ensure your live broadcast is flawless.
Here are some more resources we think you might find helpful:
How To Fix The Buzzing Noise On Your Live Stream
Balanced vs. Unbalanced Audio: What's The Difference?
Two Simple Ways to Include Audio on Your Streams