Jono Long of Faithworks Marketing is all about helping churches grow through website, SEO, Google Grant, and social media services. In this post, Jono outlines why churches should use Google Ads to connect with more people, promote their mission, and save money on marketing.
To learn how to create and maintain a great church website using Sites, schedule a demo with our friendly experts.
Table of Contents
Why Churches Should Advertise on Google
Businesses pay big money to advertise on Google because it works. If it didn't, Google wouldn't be making billions daily from advertisers. Every time someone clicks an ad, the advertiser is charged based on the value of that search. For example, a "Goat Yoga" ad costs less than "personal injury attorney near me."
Why should your church care about Google Ads? You can run ads without paying per click. Google Ads lets you promote your website, events, and pages in the sponsored search results.
Here's the best part: Google will give approved nonprofits up to $10,000 in ad credit every month through the Google Grant.
This gives your church an amazing chance to reach more people in your community and promote your mission, message, videos and events. By using the free ads and targeting from the grant, your church can increase visibility, save on marketing, and track success.
3 Great Benefits of the Google Ad Grant for Churches
Increased Visibility – The grant allows you to create ads that will be displayed at the top of Google when people search for related keywords. This gives your church valuable visibility — even among those not actively seeking a church.
Free advertising – The $10,000 monthly ad credit means you get to run Google ads completely free. This is a huge savings compared to paying for the ads yourself.
Precise targeting – With Google Ads, you can target your messages and ads precisely to your ideal demographics based on location, interests, age, and more. This helps you connect with those most likely to visit your church.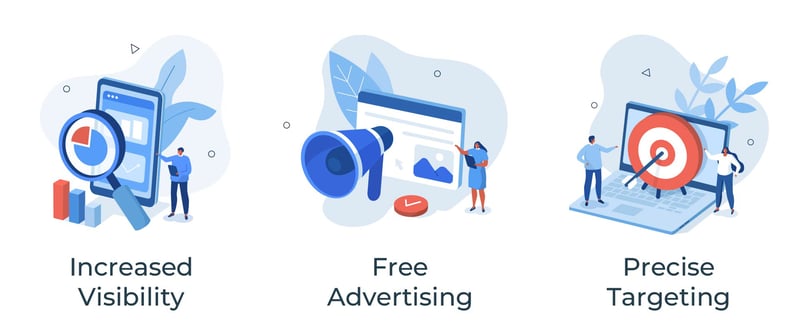 Determine If Your Church Is Eligible for a Google Ad Grant
The Google Ad Grant gives your church an amazing opportunity to promote your mission and message to more people online, entirely for free. It's one of the most valuable resources available to nonprofits today.
Google does have a few qualifications for you to meet in order to be eligible. If you're not sure your church qualifies, you can use the Google Ad Grant Eligibility Checker to find out.
Final Thoughts + Further Reading
There are plenty of ways churches can improve their online outreach and engagement — and eventually, in-person attendance. From Google Ad Grants to website events and blogs, Jono illustrates that marketing isn't scary and explains how churches can get started. Watch this episode of The BoxCast Podcast to learn more from the master!