This post talks about aspect ratio of your video and explains why there are black bars on the sides of some videos. It's part of our series on HD live streaming.
Every so often, customers approach us asking why their live streams have black bars on either side of their videos.This common problem has to do with what's called aspect ratio, or the proportional relationship between the width and height of an image.
The aspect ratio of your image is determined by the video resolution in which your camera records. Before the rise of high definition video (HD - video quality of 720p or 1080p), standard definition video (SD - video quality of 480p and below) was commonplace. HD has an aspect ratio of 16:9, whereas SD has an aspect ratio of 4:3.
So, if a standard definition video plays on a 16:9 display, black bars emerge on either side of a video to fill the resulting empty space: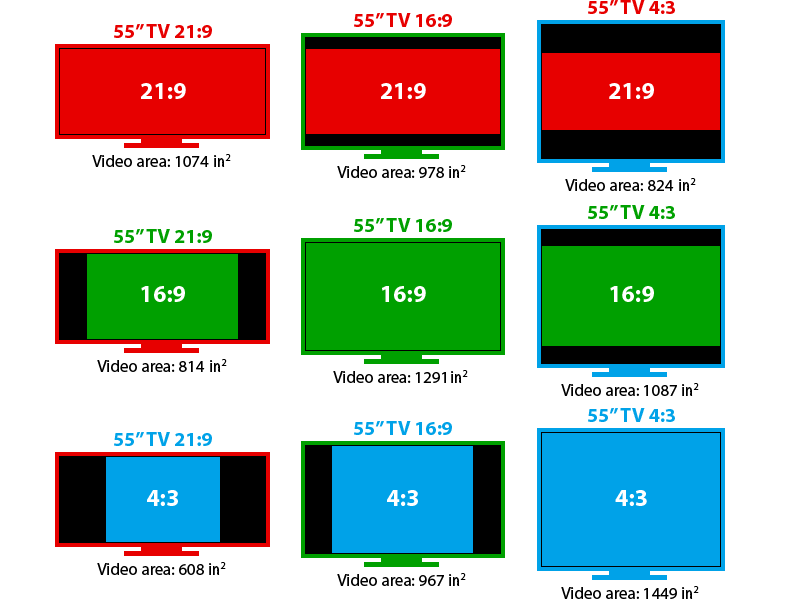 Image Source: www.rtings.com
There are two ways to resolve this issue:
1. Adjust your camera settings
To adjust the aspect ratio on your camera, go into your camera settings to ensure that you're recording in high definition. Select any of the following options: 1920x1080, 1080p, 1280x720, or 720p. Just like that, the bars will disappear!
However, if your settings do not display 1920x1080 or 1280x720 as options, your camera only operates in standard definition and can therefore only produce content in the traditional 4:3 aspect ratio.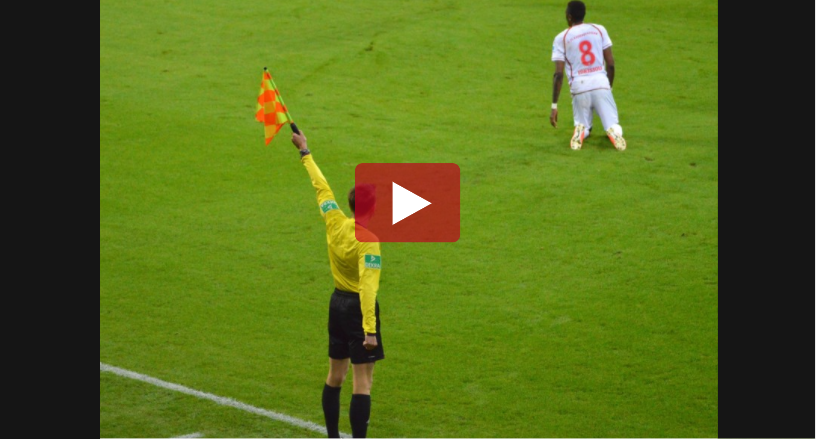 If you're bothered by the prospect that your viewers will see black bars when they watch your stream, the transition to a HD camera is more attainable than you might think.
These days, purchasing a HD camera is easy and affordable. The Canon VIXIA RF700 is a wonderful introductory camera that sells for roughly $200.
2. Adjust your video player
Since the dimensions of your online video player are so much more fluid than the dimensions of your television, it's easy to change your video player to match the aspect ratio of your video.
When you embed a video player on your site, you're embed code likely looks like this:

With HD video, the ratio between the width and height will be 560:315, or 1.777. Regardless of the size of your video player, you'll want to maintain the 1.777 ratio. However, if you're recording in SD, the ratio is 4:3, or 1.333.
To get rid of the black bars and create a video player for SD video, choose numbers that work within that 1.333 ratio, like 560:420. Doing so should get rid of your black bars.
Final Thoughts + Further Reading
Ready to upgrade your production equipment? Check out this free equipment guide for a list of our favorite cameras, switchers, tripods, and more.
Here's some further reading you might find interesting: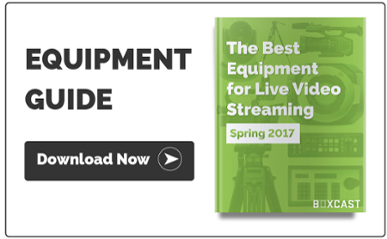 1080p Vs. 720p — Is A Bigger Resolution Always Better For HD Live Streaming?
4K Live Streaming: The Right Questions to Ask