What Live Streaming Setup Works Best for You? (for beginners)
BoxCast Team • June 3, 2021
If you're new to live streaming, you may not know what kind of setup you need to get started. Don't worry — this handy guide should help point you in the right direction.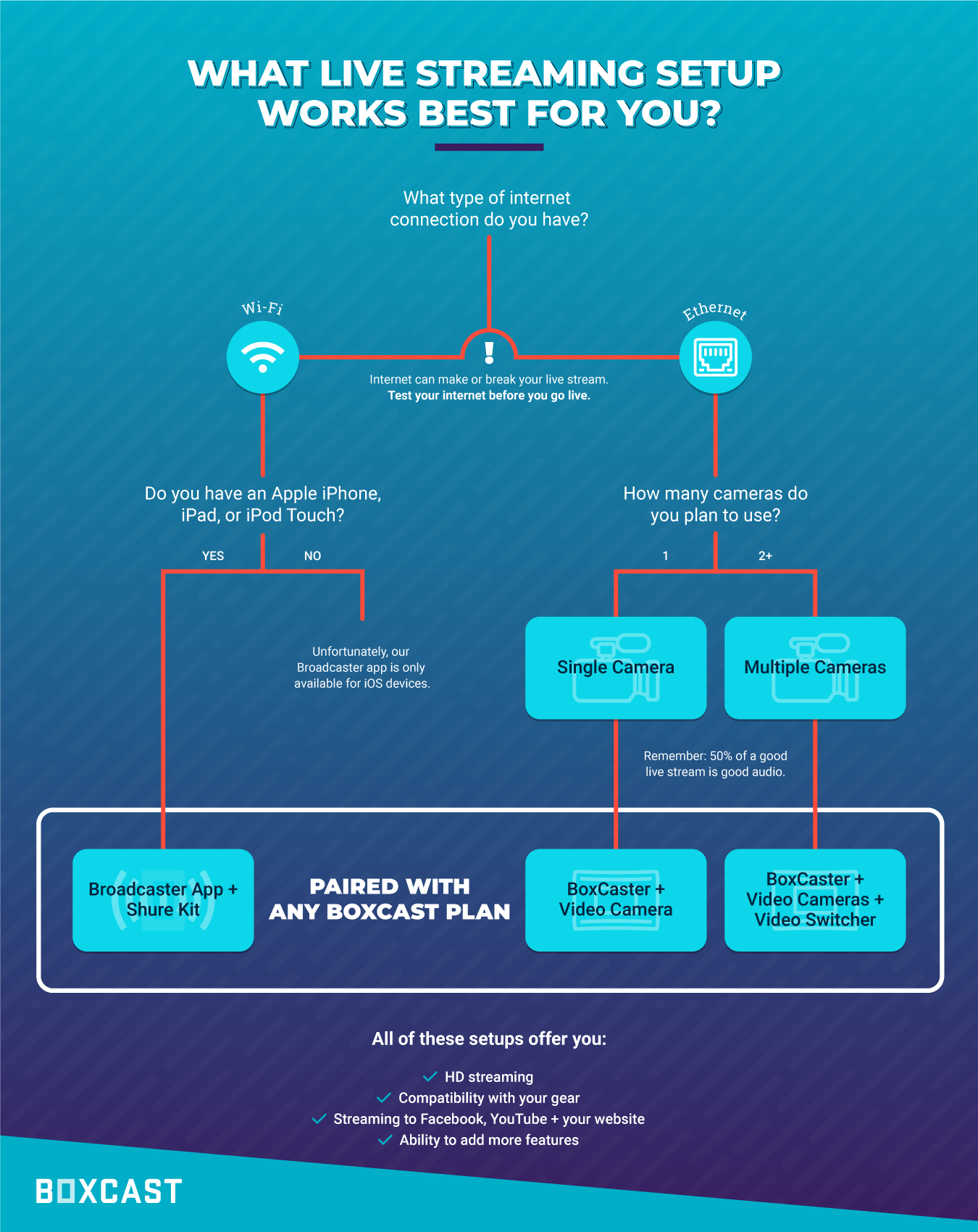 If you're still unsure about which streaming setup works best for you, the video below dives a little deeper into the two main options presented above, along with some tips and tricks for live streaming:
Want to learn more about our recommended streaming setups? Click the links below for details.
Looking to add to your setup?
See all of our favorite live streaming gear here.