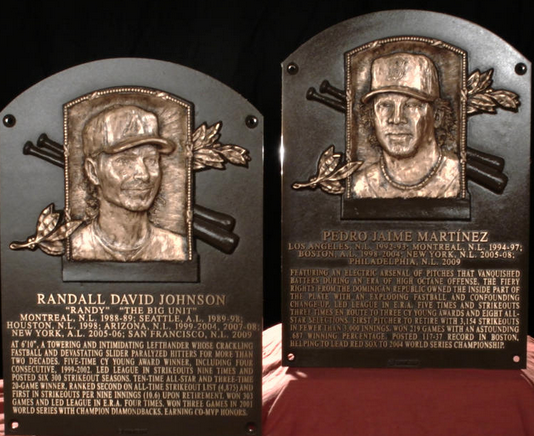 The four newest members of the National Baseball Hall of Fame — Craig Biggio, Randy Johnson, Pedro Martinez and John Smoltz — were inducted last weekend, capping off a four-day celebration in Cooperstown, N.Y. And, it was all captured live on MLB Network.
Professional Football Hall-of-Fame
The weekend after next, in a menu of events from August 6th through August 9th, the sports world will shift it's nostalgic eyes toward Canton, Ohio.
There, the Pro Football Hall of Fame's Enshrinement Festival, which involves a parade, ticketed autograph sessions and even an Aerosmith concert, concludes with induction of the Class of 2015 — Jerome Bettis, Tim Brown, Charles Haley, Bill Polian, Will Shields, Mick Tingelhoff and Ron Wolf — and the annual Hall of Fame pre-season football game.
Again, most of the events will be televised live.
Learning from the Pros
As an AD or SID, what does this mean for you? It means that your high school or college sports hall-of-fame induction banquets have "Live stream me!" written all over them.
Just think about it. Your hall-of-fame event is the perfect opportunity to include a broader community in your celebration, as it:
Involves both men's and women's sports.

Connects both past and present athletes and generations of fans.

Offers a rare occasion to invite relatives of the inductees and alumni from across the country to be part of the celebration.

Provides a newsworthy opportunity for media coverage by local community newspapers and bloggers and high school and college press.
Money for Your Program
In addition to helping build a community around your sports program, reaching a wider audience can boost fundraising results to combat rising costs and supplement the athletic department with items over and above the regular budget.
The opportunity is in front of you - make sure to take it.